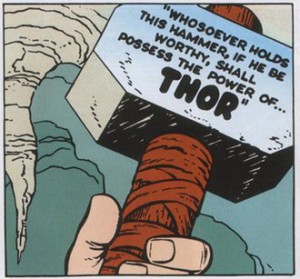 At the beginning of the month the CBD team and myself were in Beantown for the comic con (go Canucks go) which gave me the perfect opportunity to continue on my quest for the ever elusive AF 15.
As usual I went from booth to booth and explained my little project to the dealers. All are interested in the concept, but few see the benefit in the altruism of trading me something better than I have. I also talked with one gentleman (wish I could remember his name) who gave me a long, long story about Huey, Duey, and Louie trading a pencil stub up to a million bucks or something. It was a long story and in the end he didn't trade with me.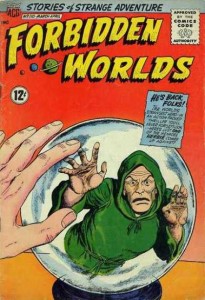 No worries though because I got a great trade from Ted at Superworld Comics. Ted carefully poured over my gently used copy of Hulk 181 and agreed to trade it to me for a super high-grade Forbidden Worlds #110.
What the heck is Forbidden Worlds #110 you ask? Only the third appearance of Herbie Popnecker, otherwise known as the Fat Fury!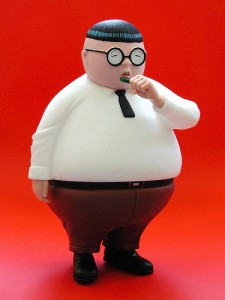 Herbie Popnecker was created to be the antithesis of the normal superhero. Short, fat, glasses, and nerdy, he was everything that regular superheroes were not. However, he gained incredible powers due to a wide array of lollipops often attacking his enemies with the battle cry "you want I should bop you with this lollipop"?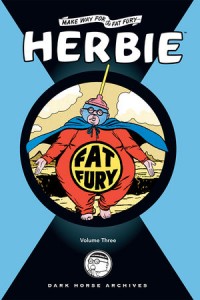 Dark Horse has recently reprinted this material and if you need any further goading to try it out you might like to know that Herbie is Alan Moore's favourite superhero. He is also Marc's (of Big B Comics) favourite superhero.
Trading a Hulk 181 for Forbidden Worlds #110 is stupid. Stupid like a fox. Marc's love of the chubby heroics of Herbie will give me a great bargaining chip to head onwards and upwards towards the AF 15.
Again, big thanks to Ted for helping out with my quest. He will be at the Philadelphia Comic Con on June 17-19 so be sure to stop by and check out his booth.