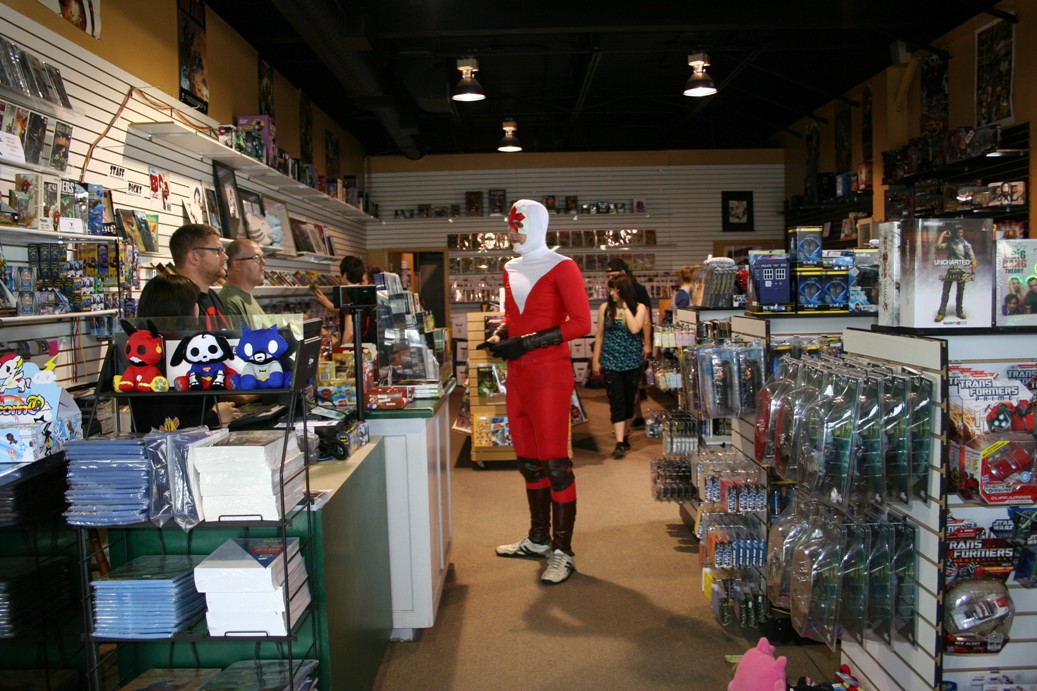 Scott and I have recently taken on the role of coordinators for the Harry Kremer Retailer Award (part of the Joe Shuster Awards) that is given each year to an outstanding comic book retailer. Past winners have included The Silver Snail in Toronto, Strange Adventures in Halifax, and Big B Comics in Hamilton. So Scott and I talk about local comic book shops a lot. We talk to friends and colleagues about their favourite stores, and we ask what makes a local brick and mortar store so special?
All Canadian shops in business for at least 2 years are eligible (previous winners are ineligible) and once a short list is compiled a panel of judges looks at the following criteria:
Support a wide variety of innovative material
Overall appeal of the store
Knowledge
Community Activity
Adherence to standard ethical business practices
Further info about the Harry Kremer award can be found here, but I wanted to talk more about what makes a comic shop great based on feedback from colleagues, customers, and complete strangers that I chat with at conventions.
I would start off by saying that in some cases what makes a store great or not is a personal preference, but there are some consistent responses. One that comes up a lot is cleanliness and customer service. A large majority of shoppers expect that they will be able to enter into a clean store and be greeted with a friendly hello. This is pretty basic customer service standards and it is shocking how many stores don't follow this retail principle. Conversely I have talked with some who prefer their shop to be dirty and their salesperson to be rude. It "makes the shop seem more real". I don't agree with this line of thought, and I feel that it is an outdated model for comic book retail. Those customers who enjoy sifting through dirt encrusted bins or who require a healthy side order of snarky sarcasm while purchasing their funny books might be equating the experience to a simpler time when they first discovered their love of the medium.
Selection of product was also major positive factor. That isn't to say that every store needs to carry everything, but people expected that their shop should carry a wide range of things that they like. So again personal preference played a big part in whether or not someone felt that a store's inventory was up to snuff.
The most common answer that I get about what makes a shop great is hard to elucidate. It was this intangible feeling of welcomeness, a sense of belonging. In short, a community for like-minded individuals to purchase items and discuss a hobby that they enjoy. The store owners have created a great vibe that keeps bringing customers back week after week.
The great stores tend to have these attributes in common. They offer their customers a wide variety of products in a clean and presentable shop. This inventory is backed by excellent customer service from friendly, knowledgeable staff. Finally, an open community is created to promote the medium and the love of all the various genres and sub-genre found within. Stores that have been successful at developing a community have not made this an old boys club, or only about a certain type of comic, but have allowed for membership to grow in a welcoming atmosphere.
Keep checking back here at Comic Book Daily because we will be talking more about the Harry Kremer Retailer Award and the Joe Shuster Awards in general. In the mean time, what do you love about your local comic shop?