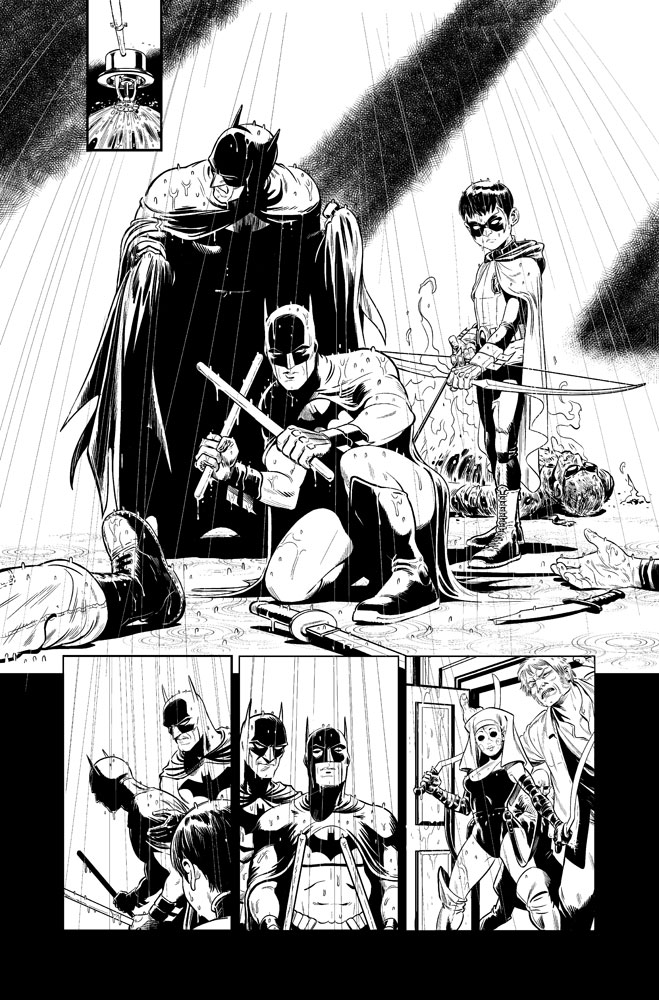 Cameron Stewart posted his amazing "pencils" from Batman and Robin #16 on his blog the other day. I would love to buy the original pages! Too bad they're aren't any.
From Cameron Stewart's blog post:
Unfortunately, none of these pages are for sale…as they don't exist! I did this issue completely digitally, so there are no physical pages.
Wow, those are some very pretty digital drawings. I found the direction Stewart has added to "Insert Painting Here" pretty amusing.  If you want to see more of his work from Batman and Robin #16 like the above image, or this gem: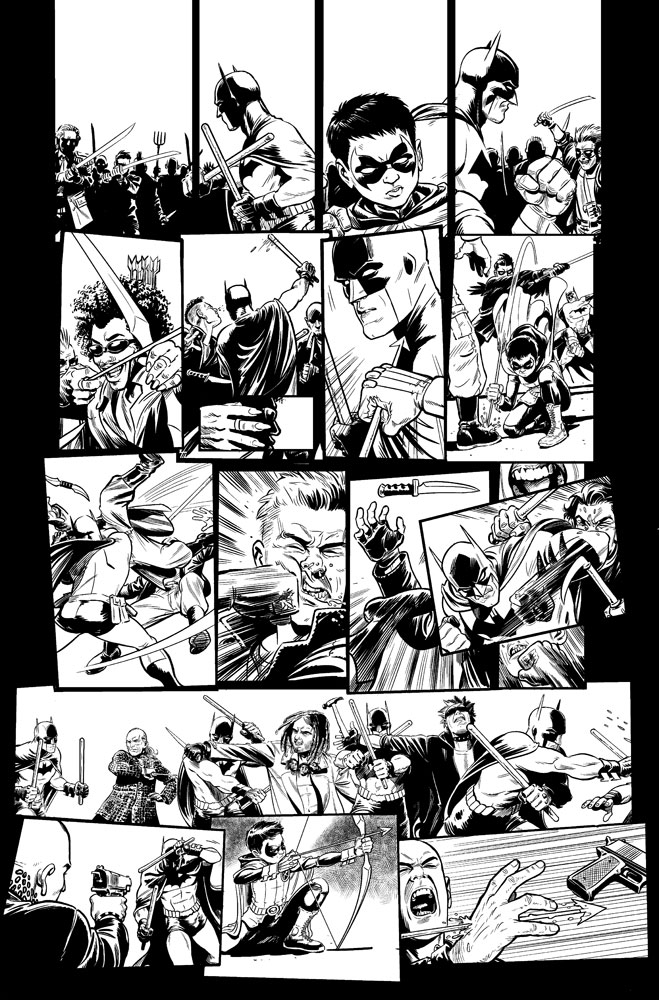 Check out his blog here.
Stewart joins fellow Batman & Robin alums Frazier Irving and Frank Quitely in the move to Digital penciling.  But what this will mean for fans of original art?