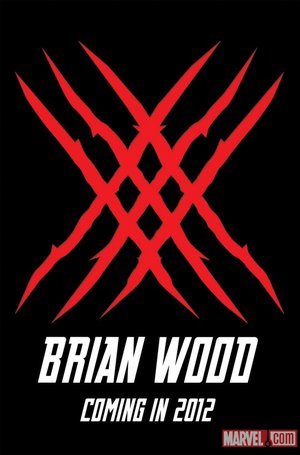 Marvel announced a new title at their X-Men panel at Fan Expo on Aug. 27.
A hush overwhelmed the crowd as Arune Singh, Marvel's director of communications, asked that the room's lights be dimmed, directing the crowd's attention to the projector screen. After several anxious moments, two sets of claw slashes faded onto the screen, strongly indicating a new Wolverine project is potentially in development.
The panel, also consisting of Marvel editor-in-chief Axel Alonso, Senior Vice-President of Creative Development C.B. Cebulski, X-Men editor Jeanine Schaeffer, and Schism writer Jason Aaron, didn't elaborate further on the reveal, other than confirming Brian Wood would be joining Marvel and would be writing the project in 2012.
Wood is best known for his work on DMZ and Northlanders, two of DC's more notable titles under the Vertigo imprint.
Schism
Alonso confirmed the Schism storyline was to bring a new dynamic to the world of the X-Men, but noted that it wasn't something where there was going to be a gray area.
"It's not the kind of schism where you can do that," Alonso said in response to a question asking whether any of the X-Men will switch allegiances between Cyclops' vision and Wolverine's vision. "You can't just jump back and forth."
While details are still scarce on where the story is heading, Marvel recently released a series of X-Men title covers post-schism featuring the title characters surrounded by silhouettes of other characters, some of which are more distinguished and recognizable than others. The teams are being split into two teams, similarly to the early-90s blue team-gold team dynamics, only now the divide is more philosophical than tactical.
"Every single character has chosen a side," Alonso said.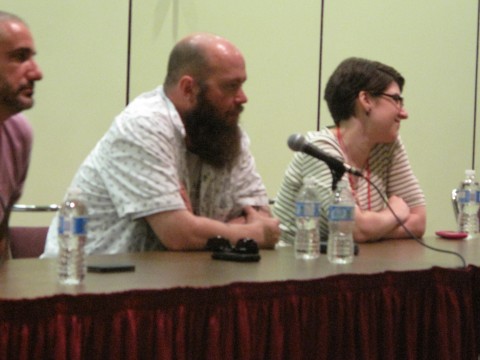 Jason Aaron, the series' writer, said he enjoyed working on the new Hellfire club, adding it complements the story he's trying to tell.
"Children are very much a part of what's going on with both sides of the battle," Aaron said.
While X-Men Regenesis will deal with the fallout of Schism, how we get to that point is the interesting part of the story as the mini-series develops. Singh promised a very a gritty battle between Wolverine and Cyclops in issue four of Schism, christening it as round one of their conflict.
"I don't think Professor X ever stabbed Magneto," Singh said, adding in the short-term and the long-term there will be conflicts, physical or otherwise, between the two sides that will reflect the decisions each has made.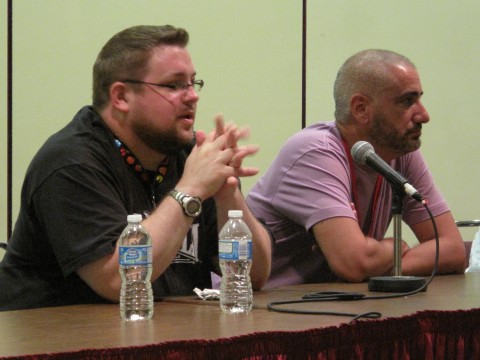 Alonso believes though that neither Cyclops or Wolverine is necessarily wrong in their opinion of mutantkind's state.
"They're both defensible, they both hold water," he said, "How do you deal when you're an oppressed minority. The mutants are in even more of a crucible, they're both defensible."
Singh added that this is a story that is essentially about Scott Summers and Wolverine, two of the X-Men's alpha males who have been at each other's throats either on the battlefield or over the same woman (in Jean Grey), or have been at each other's sides hinging on a stable hint of mutual respect. The end result of the story is a tale about what happens, considering the landscape for mutants, when they disagree on a point.
Cebulski said although little is still known about who is siding with whom, nothing is set in stone and the rest of the silhouettes may surprise fans.
"There will be surprises on both sides," he said.
Cebulski also confirmed that Fear Itself and Schism ending simultaneously was not an accident, wishing to ensure that they line up all their ducks in a row so Marvel can move forward with its big plans for the X-Men in 2012.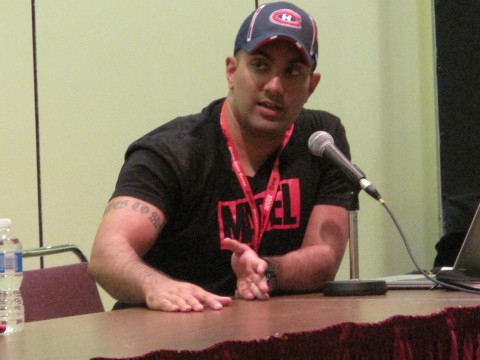 Additional Notes
Longtime X-Men Legacy writer Mike Carey will be leaving the title after Regenesis.
Sebastian Shaw and Havok were confirmed to be on Wolverine's side, while the version of Nightcrawler on the previewed cover of Uncanny X-Force is confirmed to be from the "Age of Apocalypse" dimension.
A teaser image was shown of Cyclops kissing a mohawked Storm
Daken will relocate to L.A. to step away from the shadow of his father, while Schaeffer confirmed he will have run-ins with both Moon Knight and the Runaways.
A Magneto mini-series is forthcoming: "A story about Magneto that may take you to where you expect, and it might not."
Although no new news was confirmed for Jeph Loeb's Cable Reborn series, fans were assured it would do his death justice and enhance the father-daughter dynamic between Hope and Cable that was entrenched at the end of Second Coming. They promise Loeb has a really great story planned.
X-Force will still be Black-Ops, although Schism will have an effect on the team composition.
The panel was asked which character they were most alike: Cebulski joked Moonstar, Alonso said Cyclops, Aaron said Wolverine and Schaeffer said Jubilee. The panel was also asked which character's vision they side with between Wolverine and Cyclops, with Cebulski and Aaron choosing Wolverine, while Alonso and Schaeffer chose Cyclops. Singh was on the fence.
Aaron joked that Marvel creators have no say in how stories are told on other platforms: "Creators have no say in movies, because otherwise Wolverine Origins wouldn't have happened."
All photos courtesy of Andrew Ardizzi.