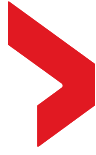 A "news" article on Global discusses a comic collection on auction this weekend in Vancouver.
It's one of Canada's largest comic book collections.
Sixty thousand comics that were amassed over four decades by an East Vancouver man who doesn't want to reveal his identify.
Did they speak to anyone before making this broad proclamation? I've sold my own collection twice that was around 15,000 comics. That's really not a lot of comics for someone who's been collecting for decades. If 375 comics fit in a long box that's 160 comic long boxes. Here's the highlight of the collection.
The restored incredible hulk No.1 from 1962 is one of the big ticket items.
"The original unrestored [one] in this condition would cost you probably over $100,000," says Jeremy Dodd with Able Auctions. "This one would go for about $10,000."
Sadly one of my favourite comic sites Robot 6 ran this story with the included headline "one of Canada's largest comic book collections". For shame.
It's a good collection and has a strong representation of serious collecting, but it doesn't sound like anyone in comic retailing was consulted.