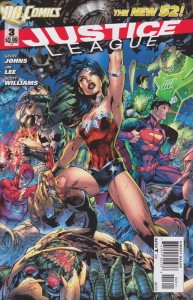 Diamond Comic Distributors released their November numbers for comic book and graphic novel sales. Marvel rebounded from the trouncing DC Comics gave them back in October, the two giant comic publishers are now neck and neck both in unit share and dollar share.
It is nice to see strong market share performances from the secondary publishers. Dark Horse, IDW and Image all posted solid dollar share numbers.
Overall November 2011 was up 4.33% from October 2011. The interesting thing here is that comic sales were actually down 4.5% dollar share and a full 7% unit share. This drop in comic shares was more than offset buy a very strong 30% increase in graphic novel sales. I don't think we should read too much into the 7% unit drop over the month. It is expected that the DC New 52 titles start dropping off a bit as people stop sampling all and settle into more affordable quantities of titles.
Year to date sales for the industry as a whole are up 2% over 2010.