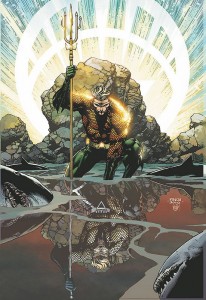 BRIGHTEST DAY #1-2
Written by GEOFF JOHNS & PETER J. TOMASI • Art by IVAN REIS, PATRICK GLEASON, ARDIAN SYAF, SCOTT CLARK & JOE PRADO • Covers by DAVID FINCH • 
BRIGHTEST DAY continues, but in ways you can't possibly expect! What does BRIGHTEST DAY mean to the DC Universe? Is everything from here on out going to be bright afnd shiny? No, BRIGHTEST DAY means something else entirely, something we can't tell you…yet. But we can tell you our heroes will need to rise up more than ever to combat the forces of evil, and a select few will uncover a secret that binds them ALL. It all begins in the specially priced issue #1!
Say what you will – but I'm just not really ready to shill out money for a bi-weekly series. I've been burned before (Oh hello, Countdown and Trinity.)While I will no doubt check out issue #1 there's got to be something pretty damned amazing for me to devote that much time and money to a series unless it's first issue is packed with enough story threads that I feel would make for a 26 issue run that I can devote a column towards.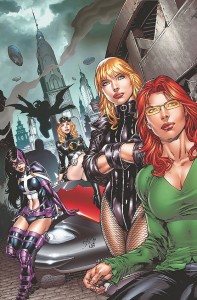 BIRDS OF PREY #1

Written by GAIL SIMONE •Art and cover by ED BENES • 1:25 Variant cover by CLIFF CHIANG
Soaring out of BRIGHTEST DAY, the Birds are back in town! Because you demanded it, fan-favorites Gail Simone (WONDER WOMAN, SECRET SIX) and Ed Benes (JUSTICE LEAGUE, GREEN LANTERN) reunite to reinvent the book where they made their explosive debut as a team. Oracle, Black Canary, Huntress and Lady Blackhawk all return to Gotham City where they belong – and they've brought a couple of new friends (or are they foes?) along with them!
Guest-starring a major Bat-villain and the first appearance of the most dangerous, most twisted new Birds villain ever!
I love Gail Simone, I think she's one of the best superhero writers working today. She takes the strengths of both Morrison and Bendis (high concept superheroics, with down to earth dialogue.) Her Birds of Prey run was wonderful and built on all of old man Chuck Dixon's oblivious femslash.
Oh and who doesn't love this awesome Secret Six cover: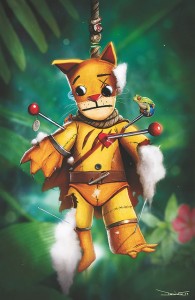 Morons… that's who.
SUPERMAN/BATMAN #72

Written by PAUL LEVITZ
Art by JERRY ORDWAY
Cover by FABRIZIO FIORENTINO
Legendary writer Paul Levitz begins a new story here with "Worship," a tale that will have repercussions for a millennium. While The Man of Steel's godlike presence on another world is perverted by Lex Luthor, zealous Superman followers look to make human sacrifices in his name back on Earth. Can Batman save the first victim before it's too late?
Repercussions for a millennium? This it totally a lead in to Levitz' new Legion run doesn't it?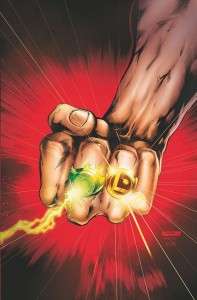 Which judging from this cover is about Sodom Yat… (Alan Moore is gonna be pissy.)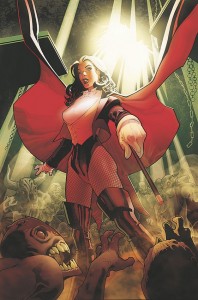 ZATANNA #1
Written by PAUL DINI * Art by STEPHANE ROUX & KARL STORY
…the bold is mine. It is the reason why I'm readnig this book…. because I thought I loved Zatanna, then I met Paul Dini and I found out that he literally went out and married Zatanna.

ABSOLUTE ALL-STAR SUPERMAN HC
On sale OCTOBER 20 • 320 pg, 8.24" x 12.5", FC, $99.99 US
Written by GRANT MORRISON • Art and cover by FRANK QUITELY
Here's the solicit: "The Eisner Award-winning 12-issue series from Grant Morrison and Frank Quitely is now available in Absolute format! blahblahblahblahblahblah youknowitbecauseyouvereaditandknowthatit'sawesomeandyouoweittoyourselftoownthisedition blahblahblah. Also includes a bonus sketchbook section and more!"