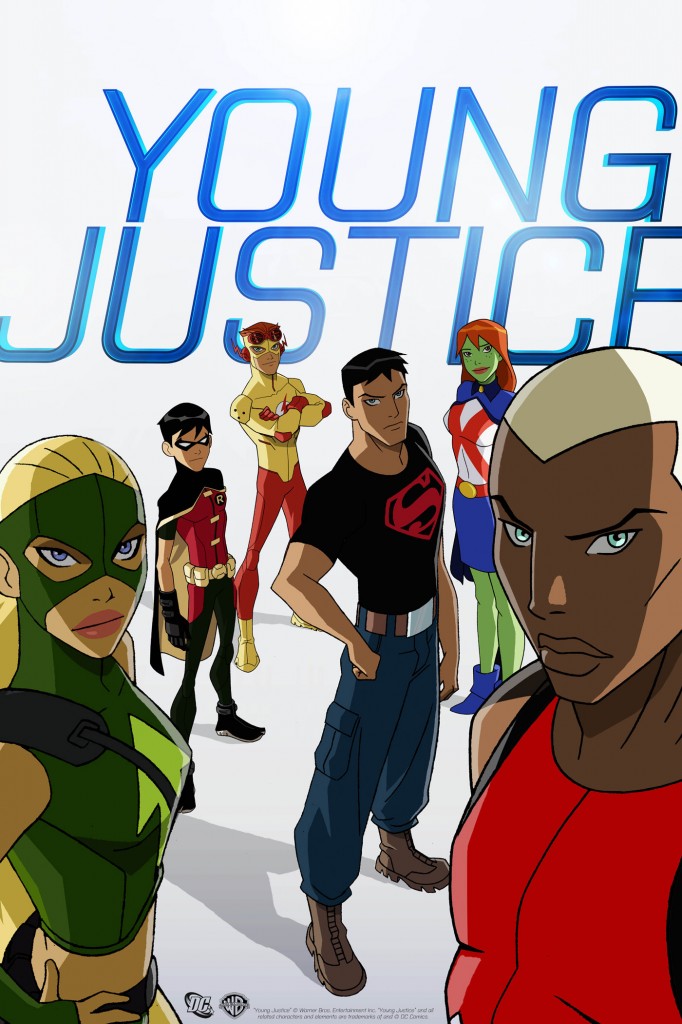 Warner Bros. Animation has released a first look at the upcoming Cartoon Network series Young Justice.
In the video, producers Greg Weisman and Brandon Vietti discuss the characters and the development of the series, and reveal — for all of those continuity sticklers out there — that it's set in the present, but in "a young DC Universe." "Superman showed up just 10 years ago," Weisman says.
What's more, he discloses that the Young Justice roster — Robin, Superboy, Kid Flash, Miss Martian, Artemis and Aqualad — is "really just the tip of the iceberg." We're given a glimpse of character sheets for Speedy/Red Arrow and a Justice League that's "16 members strong." The video shows footage of Superman, Batman, Wonder Woman, Martian Manhunter, Green Arrow and Aquaman, and eagle-eyed viewers will also spot character sheets for Black Canary, Red Tornado, John Stewart, Captain Marvel, Zatarra, Hawkman, Hawkgirl and others.