Last week I should have been on the outskirts of Belgrade, Serbia for my cousin's daughters wedding. This whole pandemic thing had them postpone, new date yet to be set. I missed the wedding so I thought I'd compensate…
I figured I'd start with the mush, I think this is Jerry Ordway from Superman: The Wedding Album, December 1996.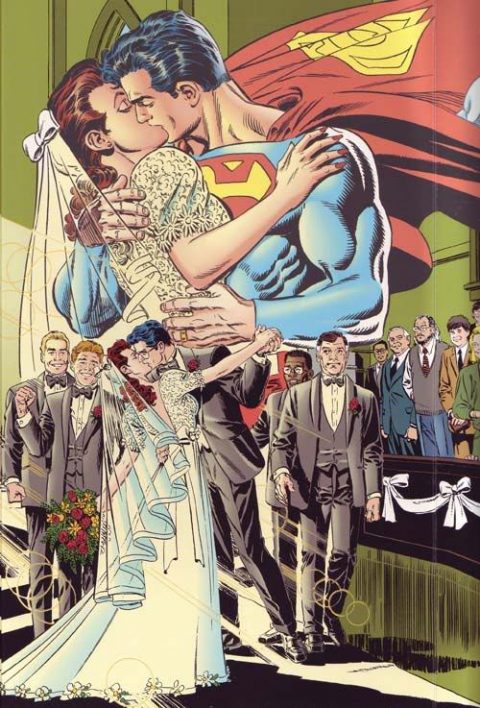 Here's a nice Hal Fosteresque wedding scene by Dave Gibbons for Legion of Superheroes Annual #2, September 1983.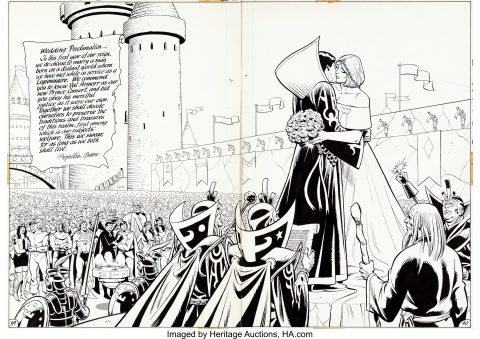 Sadly you just don't know how long a marriage will last, sadly we know exactly how long the marriage below will last. This is a nice Dan Barry splash from Crime Busters #6, November 1948.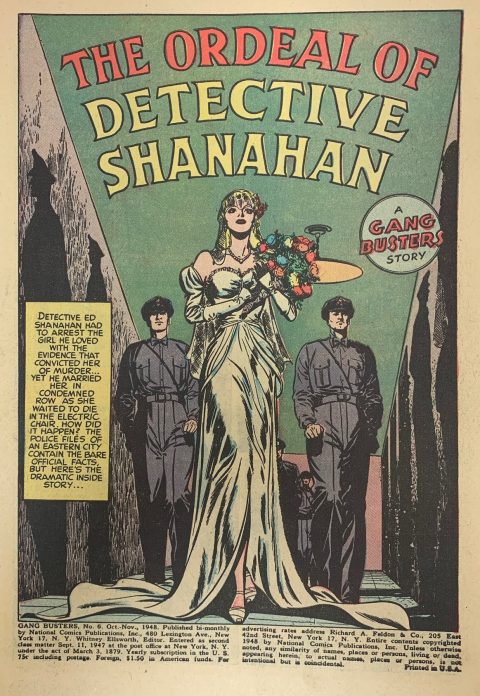 I've heard of shotgun wedding but this is ridiculous, Jim Lee's splash from Batman #613, the Hush storyline.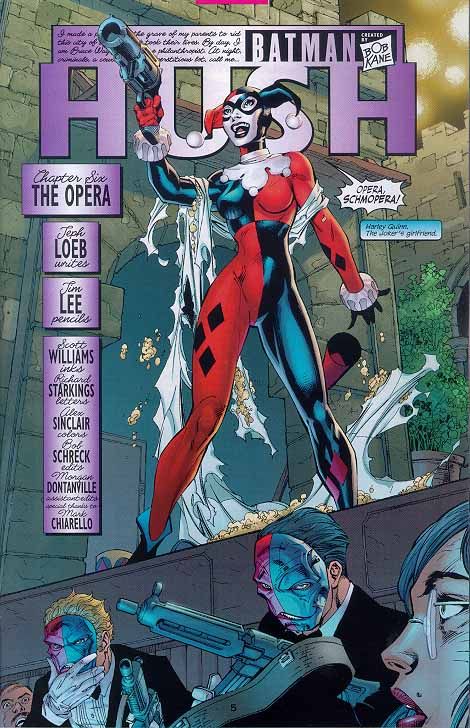 I honestly don't know what she sees in him but I hope for her sake they don't get serious. I really like this Reed Crandall splash from Military Comics #14, December 1942.