As comic collectors, we've all seen the covers to these Marvel keys featured below. I did a thought exercise and I couldn't visualize even one of these splash pages in my head. I was close on a couple of the motifs but… its a bit embarrassing actually. I've leafed through hundreds of these books over the years making sure the page counts were right before I made my offers but it seems I never really stopped to "smell the roses" so to speak. Once I saw these most became familiar but its just that they were not ingrained in my head.
I'm going to feature the Marvel key issues up to 1962, I'll leave the 1963/64 stuff for later in the year. Because its 1962 Marvel we are Kirby heavy but today is not about artist variety, it's about putting a splash to a familiar face.
Fantastic Four #1, November 1961, the book that started the revolution. Truth be told Kirby's cover was never anything really special for me and neither is the splash page. Early days.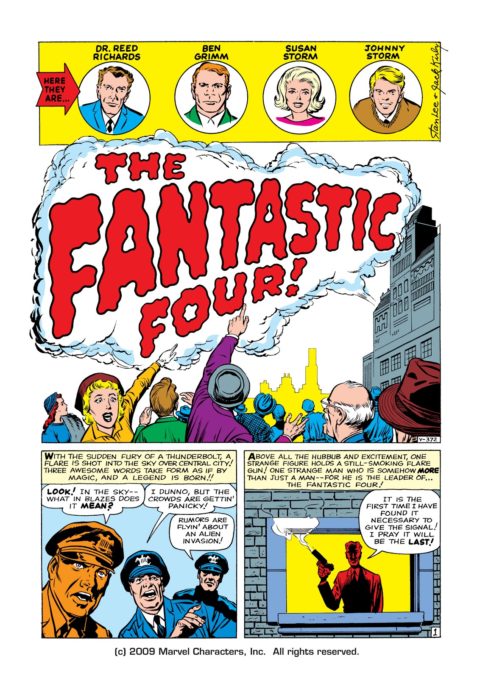 I've always called Tales to Astonish #27, January 1962, the 2nd Marvel key, avoiding the sci/fi story versus superhero story in Tales to Astonish #35 by pretending not to hear. This is my favourite splash of the bunch; visually very satisfying.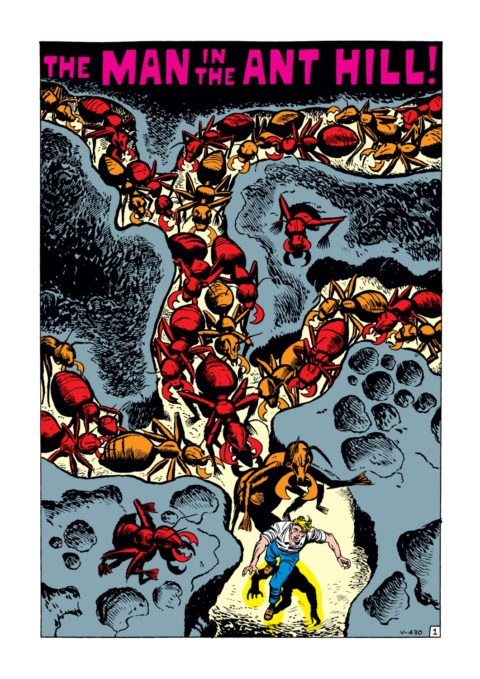 The splash page to Hulk #1, May 1962, was the one I recalled the most. For some reason, several coverless copies have gone through my hands over the years and this splash is so distinct/in your face with the Hulk that it's hard to forget.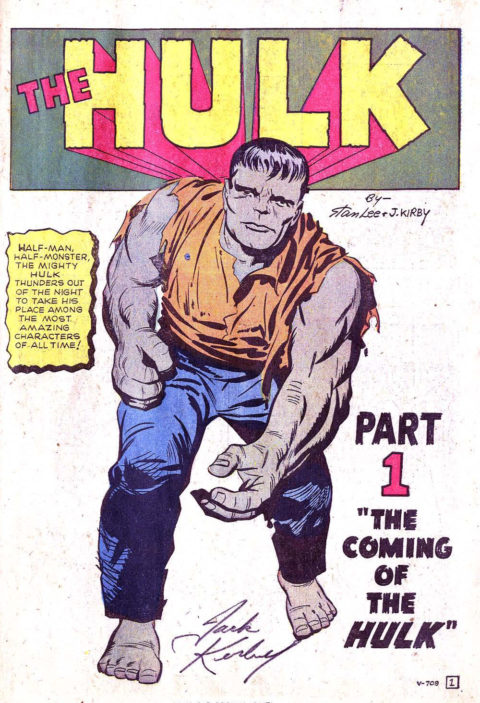 The splash to Journey into Mystery #83, August 1962, was the one I felt I've never seen before. I never collected Thor and don't recall ever having a coverless copy. This is a strong Kirby splash page, I'll remember it from here on in.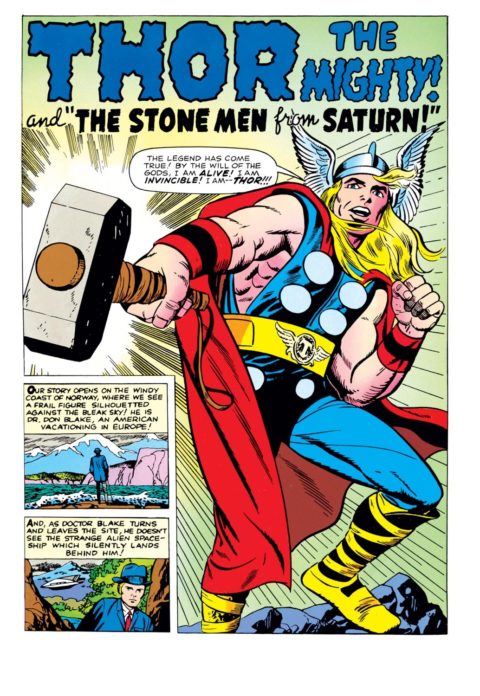 Yay, a non-Kirby! Steve Ditko uses the splash page to Amazing Fantasy #15, August 1962, to great effect. Am I right when I say that the original art to AF #15 was donated by someone to the Smithsonian?