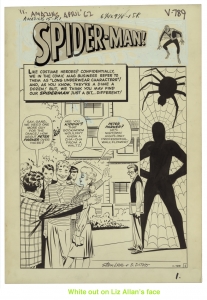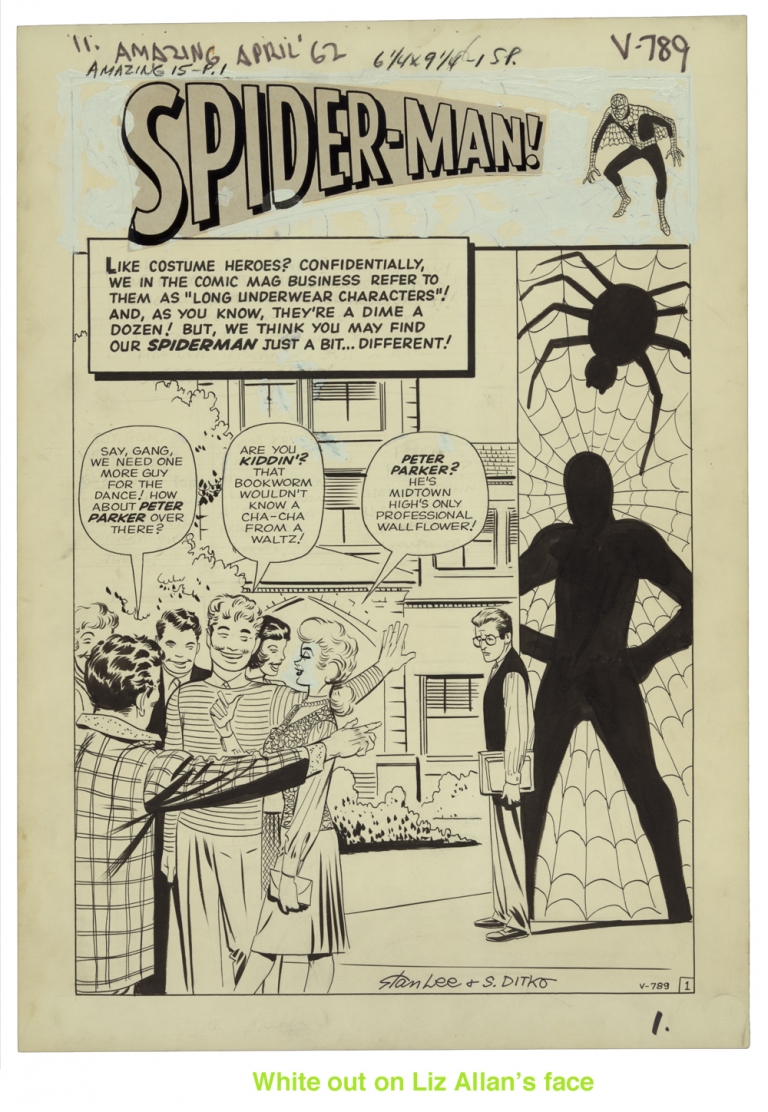 My comments here are going to be short but sweet. I did not know that the Original Art to Amazing Fantasy#15 was donated to the U.S. Library of Congress in 2008 by an anonymous donor.
The story goes that the anonymous donor approached Steve Ditko to give him the art, and Ditko didn't want it!
https://www.loc.gov/loc/lcib/0805/spiderman.html
You can view the entire story in Original Art here.
http://pristine.webspaceforme.net/Facebook/congress_metropolis_chiller/amazingfantasy15/amazingfantasy15.html
WOW!