Don't get me wrong here; I want the new DC to be a huge success.
There will be 52 new #1s this September and even the biggest optimist at DC doesn't expect all 52 to last out even a year.
So here's hoping the 47 not on my list all make it to issue#1000, well 900 anyway.
Anyway here are my picks for the 1st 5 titles that will be cancelled.
#5.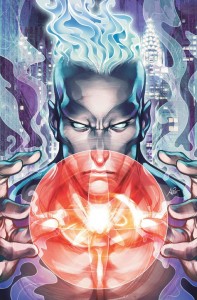 The 5th to be cancelled will be Captain Atom written by JT Krul and drawn by Freddie Williams II. Here's DC's write up: Captain Atom has all the power in the world, but no hope of saving himself. Charged by nuclear energy, possessing vast molecular powers, he has the potential to be a god among men – a hero without limits. But the question is this: Will he lose himself in the process? The Captain had a solid 57 issue run in the late 80s and his 9 issue mini-series in 2006 establishes him in the WildStorm Universe. These are less tolerant times than were the late 80s. I'm predicting 11 issues.
#4.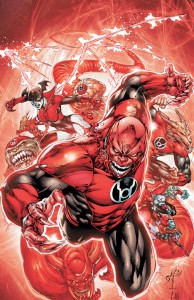 The 4th to be cancelled will be Red Lanterns written by Peter Milligan and drawn by Ed Benes. Here's DC's write up: Going solo. Atrocitus and his Red Lantern Corps return in their own series, battling against injustice in the most bloody ways imaginable. This Lantern Corps takes no prisoners, they are judge, jury and executioners. Green Lantern proper and GL Corps are shoe-ins and I think The New Guardians will have a shot. Green Lantern will not be able to carry 4 titles; Geoff Johns will be pushing Justice League and trying to resurrect Aquaman. Green Lantern's movie debut was a bit disappointing for DC and I'm sure that won't help. I'm predicting 9 issues.
#3.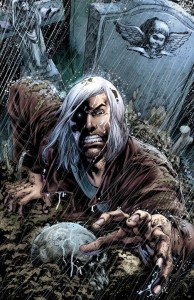 The 3rd to be cancelled will be Resurrection Man written by Dan Abnett and Andy Lanning and drawn by Fernando Dagnino. Here's DC's write up: A cult favorite character returns in a new series written by his classic creative team of Dan Abnett and Andy Lanning. Joining them is JUSTICE LEAGUE: GENERATION LOST artist Fernando Dagnino. RESURRECTION MAN #1 is the story of a hero who wakes up with new powers each time he's killed. These DC Dark Side titles will be a tough sell, I hope a few make it. I'm predicting 8 issues.
#2.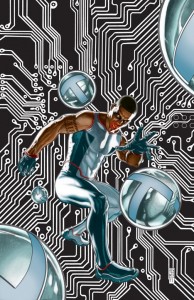 The 2nd to be cancelled will be Mister Terrific written by Eric Wallace and drawn by Roger Robinson. Here's DC's write up: The world's third-smartest man – and one of its most eligible bachelors – uses his brains and fists against science gone mad in MISTER TERRIFIC #1, the new series from writer Eric Wallace and artist Roger Robinson. The cover to issue #1 is by J.G. Jones. This might work over at Marvel. I'm predicting 7 issues.
#1.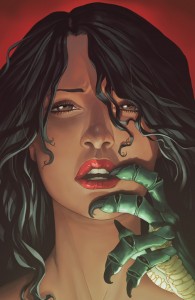 The 1st to be cancelled will be Voodoo written by Ron Marz and drawn by Sami Basri.
DC's write up: Priscilla Kitaen has just found out she's a monster. A half-alien hybrid, the woman known as Voodoo must confront the secrets of her past to make sense of the nightmare her life has suddenly become. The whole DC Dark Side theme will have the toughest time catching on I think. Voodoo will be the first to fall. I'm predicting 6 issues.