With the recent release of X-Men First Class (which features two cameos), I got thinking about cameo appearances in our favourite Super Hero movies.  Easily there could be a Pick 5 list on just Stan Lee's appearances alone (hmm… maybe a future Pick 5 there).  I have been searching the internet, and going through my DVD collection finding the best cameos in Super Hero cinema, here is this weeks Pick 5.
#5 – Bob Kane (Batman 1989)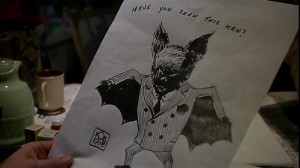 Bob Kane was scheduled to appear in Batman as "Bob the Cartoonist".  A scheduling conflict prevented this from happening, however, Bob Kane did draw a picture that was featured in the film (his iconic signature featured on the bottom of the picture).  Bob Kane's wife Elizabeth Sanders appeared in Batman Forever and Batman and Robin as Gossip Gerty.
#4 Lou Ferrigno (The Hulk 2003)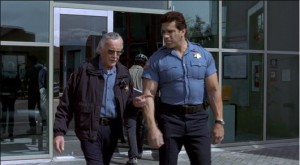 The original Hulk, Lou Ferrigno, appeared in The Hulk as a campus security guard (with Stan Lee).  He was also the voice of the Hulk in it's sequel (The Incredible Hulk) and will be Hulk's voice in The Avengers.
#3 Samuel L. Jackson (Iron Man 2008)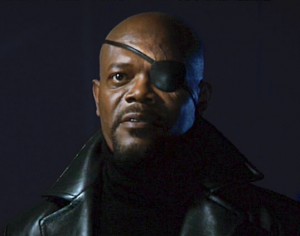 If you stayed after the credits for Iron Man (of course you did), you got to see  Samuel L. Jackson appear as Nick Fury.  This cameo was an important one, it introduced the idea of The Avengers.  Did you catch Robert Downey Jr.'s cameo at the end of The Incredible Hulk?
#2 Hugh Jackman (X-Men First Class 2011)
(may contain a SPOILER if you haven't seen it yet, but you probably heard it already)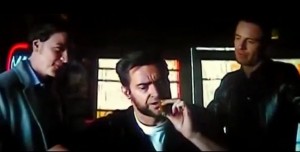 Well you heard about it, and the rumour is true, Wolverine is in X-Men First Class (and you all know what he says).  I don't know how the reaction was in the theatre you saw it in, but the one I saw it in was pretty loud.  Lots of laughs and cheers.  The clip was very easy to find on YouTube, if you want to check it out yourself.
#1 Stan Lee (… well too many movies to list)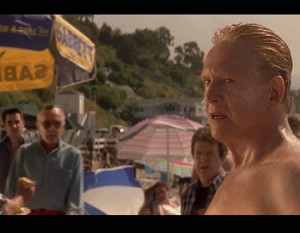 Stan Lee has appeared in almost every Marvel movie.  X-Men was his very first appearance (standing on the beach), which is why this picture was chosen.  His appearances became bigger with more action and dialogue.  He even portrayed a Marvel character in Fantastic Four (as lovable mailman Willie Lumpkin).  A future Pick 5 will feature Stan Lee's cameo appearances.
Bonus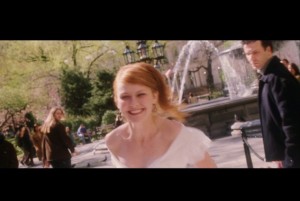 While I was researching the cameos, there is a rumour on the internet that The Punisher is in Spider-Man 2.  There is very poor quality footage on YouTube, saying that Tom Jane is in the end of the movie.  I took my copy and played it on my Blu-Ray on my Plasma TV.  I zoomed in as close as I could get.  It is clearly not Tom Jane, but the man is dressed in black.  It could be mistaken for Frank Castle, especially the sullen look on his face.  Check it out, do you think the man in black is The Punisher?