The year is winding down so Pick Five will be focusing on top items for the remainder of the year to aid in reading and Christmas shopping.  This week: top collected editions.
5. John Byrne's Next Men: Scattered Volume 1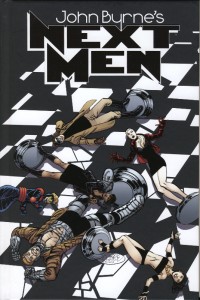 A reawakening to John Byrne's creator owned characters and a comeback of sorts to his classic art style.
[quote]A new chapter begins in the lives of the survivors of Project Next Men. New friends, new foes, and a tale that literally twists time itself out of joint. When the thirty-issue story took a "time out" 15 years ago, it looked like John Byrne may never conclude his infectious tale. But now, after a long wait, we'll learn what happened that fateful night when Santhana's master plan took shape within the walls of the White House.[/quote]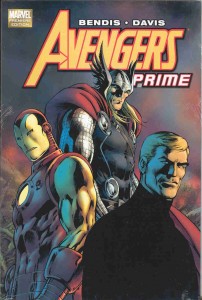 A really great old time space action story with the core Avengers members. A great all ages story with wonderful art by Alan Davis.
[quote]They were friends, brothers and teammates through all of Marvel's greatest adventures, but recent events turned them into the bitterest of enemies. In the wake of the Siege of Asgard Thor, Iron Man and Steve Rogers are brought together on the same side once more, but these great heroes can't truly trust each other yet. They better start soon because something only the Big Three can handle is tearing their world apart. This all-new, grand and dangerous adventure will catapult our heroes into the explosive Heroic Age and will unite comics legend Alan Davis with Avengers scribe Brian Bendis for the very first time.[/quote]
3. Donald Duck Lost In The Andes: The Complete Carl Barks Library Volume 1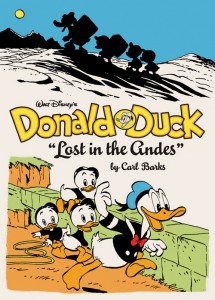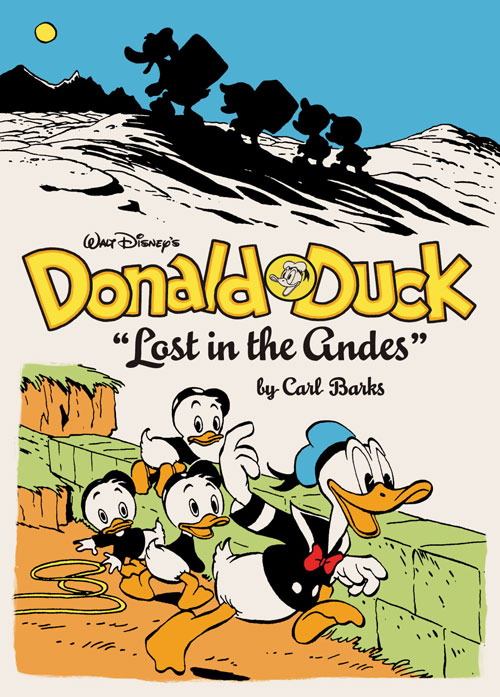 Bringing back all ages comics in a rich format. Barks was a straightforward storyteller and his talent shines.
[quote]Barks alternated between longish, sprawling 20- or 30-page adventure yarns filled with the romance of danger, courage, and derring-do, whose exotic locales spanned the globe, and shorter stories that usually revolved around crazily ingenious domestic squabbles between Donald and various members of the Duckburg cast. Barks's duck stories, famously enjoyed equally by both children and adults, are both evanescent celebrations of courage and perseverance and depictions of less commendable traits — greed, resentment, and one-upmanship. Our initial volume begins when Barks had reached his peak — 1948-1950[/quote]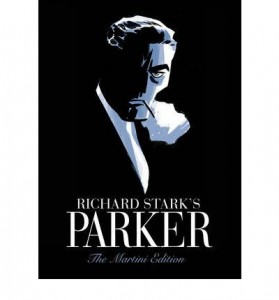 Collecting Darwyn Cooke's three published takes on Richard Stark's character, plus a new story and portfolio, all in one gigantic oversized book.
[quote]The Hunter and The Outfit tell the story of Parker, Richard Stark's classic anti-hero, as he returns to New York to settle the score with his wife and partner in crime after they betray him in a heist gone terribly wrong. After evening the field and reclaiming his prize, the Outfit decide to do some score settling of their own… and learn much too late that when you push a man like Parker, it had better be all the way to the grave.
This very special collection measures an impressive 9 x 13 inches and weighs in at 334 pages. Extras include an extended art gallery section as well as a brand-new 8-page Parker story by Darwyn Cooke, unique to this volume.[/quote]
1. Daytripper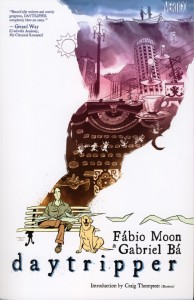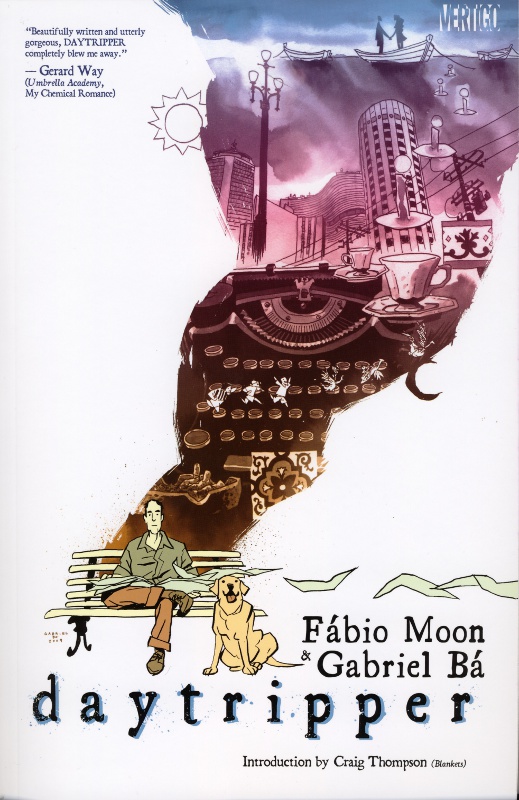 A wonderful look at how life can change through a single action, or dying every issue.
[quote]What are the most important days of your life? Fábio Moon and Gabriel Bá answer that question in the critical and commercial hit series that took the industry by storm, winning praise from such comics veterans as Terry Moore, Craig Thompson and Jeff Smith. Follow aspiring writer Brás de Oliva Domingos as each chapter of DAYTRIPPER peers in at a completely different moment in his life. Moon and Bá tell a beautifully lyrical tale chronicling Domingos's entire existence – from his loves to his deaths and all the possibilities in between. [/quote]