We don't focus on upcoming books enough here at Comic Book Daily so for the last Pick Five of the month I'll be looking at the top July 2011 collections that are supposed to ship.  It's a solid month with a ton of great product.  Descriptions in italics are from the publisher's solicitations.  Please note they'll ship in July to comic book shops: online book retailers get theirs a little later if you're buying off the links below.
5. Dave Stevens Complete Sketchbook Collection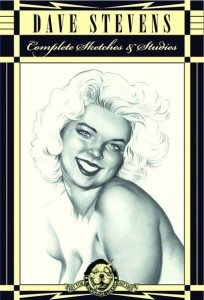 From the same people who brought you the Eisner award-winning Rocketeer Complete Adventures! For several years, Dave Stevens self-published four sketchbooks to sell at the San Diego Comic Con. These were very limited editions and are now highly sought-after collectibles. This volume collects the entire contents of those four sketchbooks, plus approximately 100 additional sketches that have never before been published. As with any sketchbook, the drawings in this volume are of varying stages of completion. They are a reminder that a piece of art is not full-born on the paper but rather is the product of hard work and sweat by the artist. These sketches, layouts, illustrations and portraits offer a unique behind-the-scenes glimpse of Dave Stevens' tremendous facility with pencil, pen and brush, and how special a talent he was.
I have a few of his original sketchbooks and they are truly wonderful.  This hardcover collection will present them in all their glory at a good price and with much, much better production.
4. Turf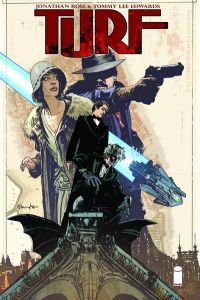 The critically acclaimed hardboiled noir crime thriller with guns, fangs and aliens is collected in its full glory! New York, 1925: the height of prohibition. Gangs fall like bloody dominos as the mysterious Dragonmir family fights to rule the city and begin to wake the Old One – a gigantic sleeping vampire buried amongst the roots of their mansion. But an unlikely alliance formed between tough guy Eddie Falco and a stranded space-alien known as Squeed leads to an uneasy stalemate. Meanwhile, a strong-willed young reporter, dirty cops and ousted Harlem racketeers all try to survive in the middle of the maelstrom, and it's anyone's guess who's going to win the battle for this particular slice of turf.
This one has it all with a mixture of genres so bizarre it has to work.  Edwards' art really shines.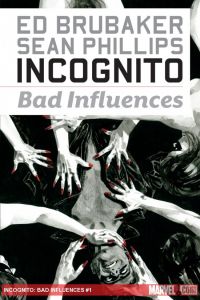 Zack Overkill has been out of the life for years, pretending to be an average civilian when he's anything but. Now he's tasked with a possible suicide mission back into the super-criminal underworld he came from… And it'll be a season in hell even if Zack survives. INCOGNITO: BAD INFLUENCES goes to the darkest corners of a hard-edged pulp world, and just keeps on punching.
This creative team can do no wrong these last few years.  A great take on being the bad guy and what that life is really like for a super villian.
2. Like A Sniper Lining Up His Shot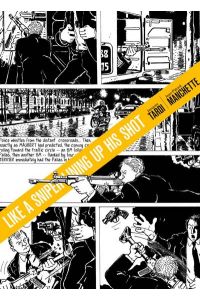 With Like a Sniper Lining Up His Shot, Tardi, at the top of his form, once again puts his lushly efficient neo-clear-line style in the service of Manchette's gleefully brisk prose for a spectacularly dark, violent and fastpaced crime thriller that will delight fans of their previous collaboration, West Coast Blues.
A very violent and staccato story that must to seen.  If you're a fan of Incognito and Brubaker's work then you owe it to yourself to pick this up and it's prequel West Coast Blues.
1. Richard Stark's Parker: Martini Edition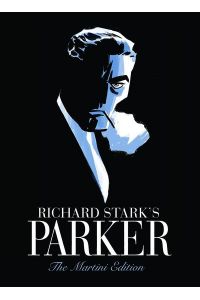 Darwyn Cooke's first two Parker books, The Hunter and The Outfit, are collected in a tremendous, special oversized hardcover edition—with an ADDITIONAL 65 pages of Darwyn Cooke content—including a BRAND NEW story and a beautiful slipcase!
The Hunter and The Outfit tell the story of Parker, Richard Stark's classic anti-hero, as he returns to New York to settle the score with his wife and partner in crime after they betray him in a heist gone terribly wrong. After evening the field and reclaiming his prize, the Outfit decide to do some score settling of their own… and learn much too late that when you push a man like Parker, it had better be all the way to the grave.
This very special collection measures an impressive 9 x 13 inches and weighs in at 334 pages. Extras include an extended art gallery section as well as a brand-new 8-page Parker story by Darwyn Cooke, unique to this volume.
It's Cooke's Parker at the size it was meant to be seen.  Another example of IDW going all out to present material at its finest.