This is my first foray into Auction Highlights and I'm starting with material I have no point of reference for: Tintin art and original books in French. As such I'll be declaring advantages based on the estimated selling prices and will try and showcase the important items from Artcurial's auction; PDF catalogue available in French only.
It's truly astounding what first printings go for, let along the price for original artwork. It can't be stressed enough how popular Tintin is across the world; the weakest audience for the material is right here in North America.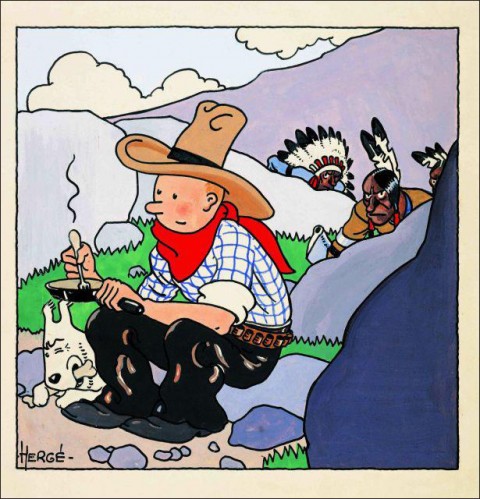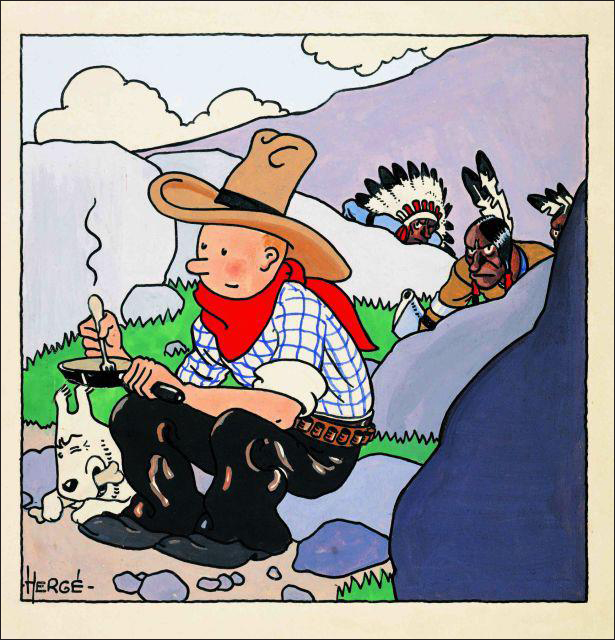 Tintin In America Cover Painting, 1932
This is the big one: one of only five original Hergé painted covers known to exist, three in museums, and it went for an astounding €1,338,509 or roughly $1,672,734. No estimate here, just what the market will bear but it sold in 2008 for €764,000. And it turns out the market was willing to double that amount and make this the most expensive piece of comic art ever.
Advantage Seller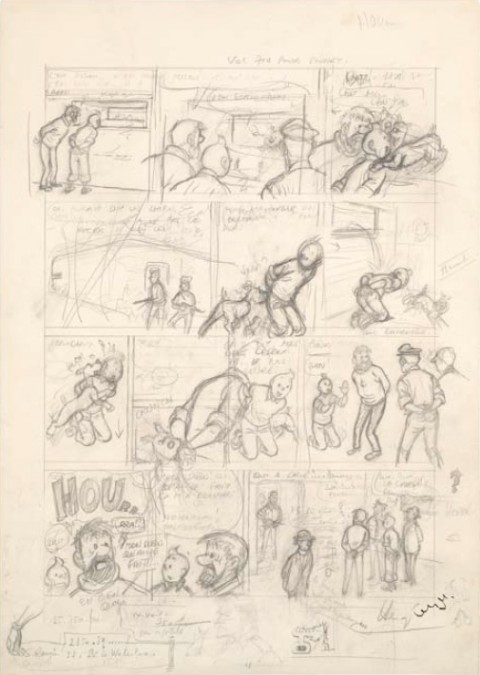 Flight 714 Page 26 Rough, 1968
Here's a rough breakdown page where Hergé worked out what he would do on the actual page; this one went for €167,651 or $209,513. Estimated at €120,000-€150,000. Come on! This isn't even the final work.
Advantage Seller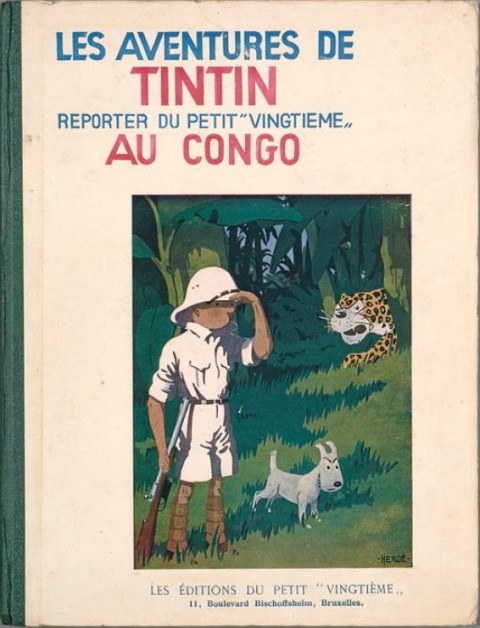 Tintin In The Congo, First Printing, 1931
Not sure of the rarity of the early first printings but the condition seems good at best and this volume sold for €65,743 or $82,600. Estimated at €40,000-€60,000. The second book in the Tintin series, this volume was signed by Hergé.
Advantage Seller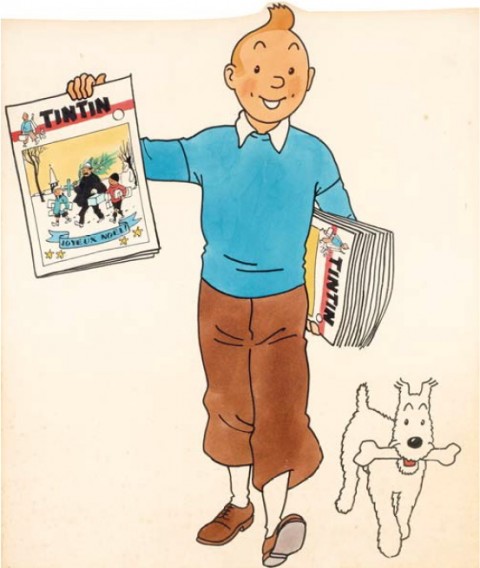 Tintin Promotional Poster
An undated promotional poster by Hergé in colour, €62,319 or $78,298. Estimated at €12,000-€15,000. It's a classic piece that delivers the straight goods of Tintin and Milou.
Advantage Seller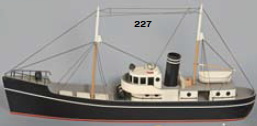 Trawler from Red Rackham's Treasure, 1986
Just to show that it wasn't all vastly expensive this 77cm wooden trawler sold for €4,042 or $5,078. Estimated at €2000-€3000. This was the most surprising to me since it's not an antique or remotely from the era that Hergé was producing Tintin comics.
Advantage Seller