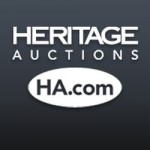 This week Heritage wrapped up its 2014 February 20 – 22 Vintage Comics & Comic Art Signature Auction, covering a large array of classic covers and stunning artwork. A nice mix of silver age covers, modern classics and a range of strip art. The big winner was the cover to Action Comics issue 15 for $286,800.00, but the five pieces below caught my eye.
Overall is was a strong auction for original art and I encourage you to check out the 496 pieces that were offered.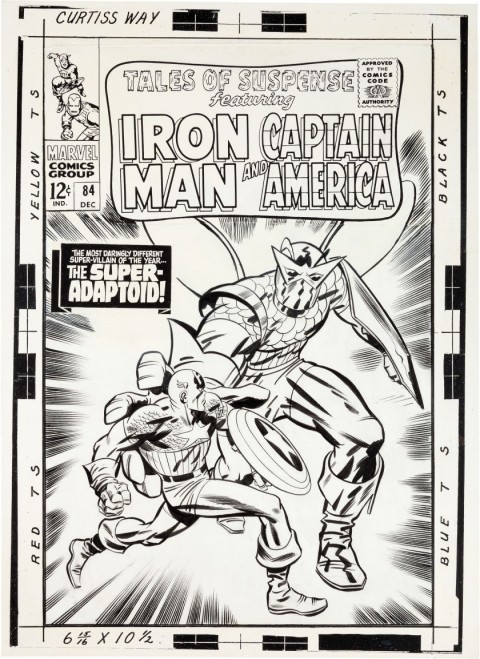 Tales Of Suspense issue 84 cover by Jack Kirby and Frank Giacoia, 1966, sold for $187,800. Source.
Advantage Seller. I love all the Tales Of Suspense covers, and this one is a classic Kirby Captain America. But I can't see how that and the Super-Adaptoid justify this kind of money. Plus there's been restoration to the masthead and backing board. It's an early Cap for sure, and rarity is driving this price for now.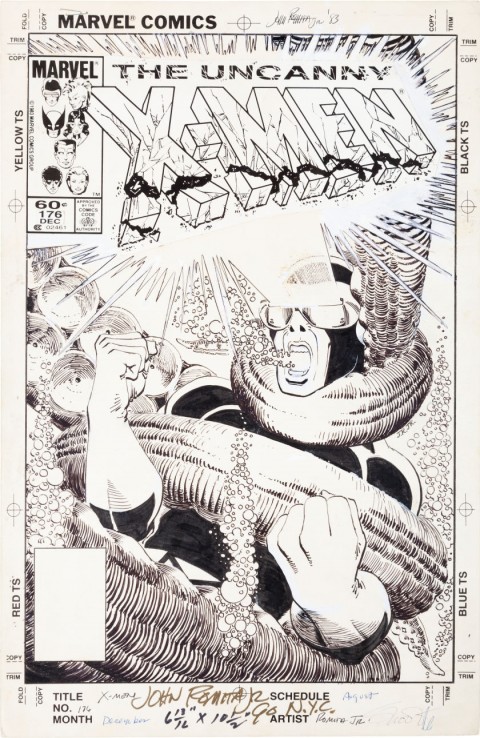 Uncanny X-Men issue 176 cover by John Romita Jr., 1983, sold for $19,120. Source.
Advantage Buyer. A great early cover in Romita Jr's run on X-Men, and right in that time period that big money is coming for these last few years.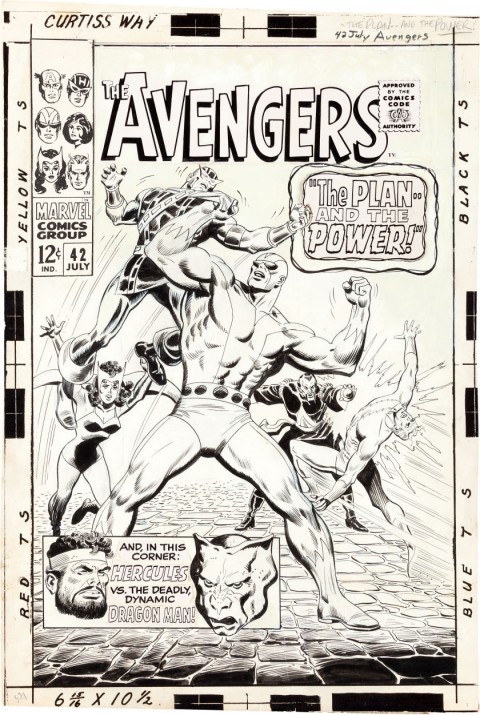 Avengers issue 42 cover by John Buscema and George Roussos, 1967, sold for $44,812.50. Source.
Advantage Buyer. These were the first back issues I collected when I started in the early 1980s and this one is a beauty. The Avengers are picking up steam with the Marvel movie franchise and John Buscema prices are starting to rise.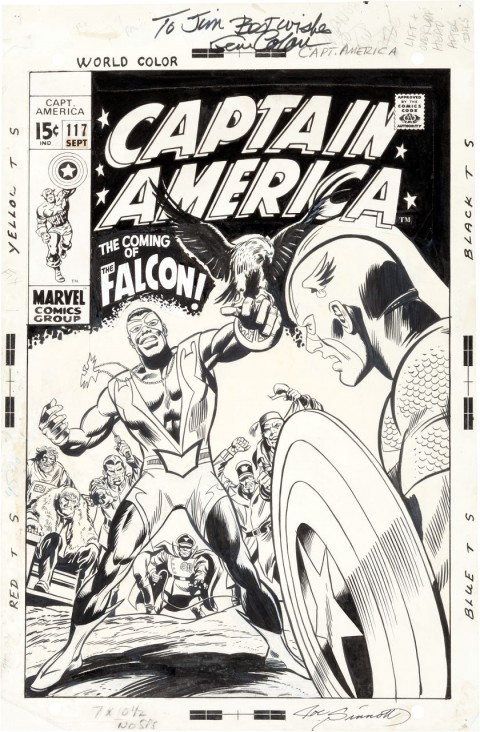 Captain America issue 117 cover by Gene Colan and Joe Sinnott, 1969, sold for $44,812.50. Source.
Advantage Buyer. The Falcon's first appearance may not have been a bit deal until this year when he gets a starring role in the new Captain America movie. Nowhere to go but up for this cover.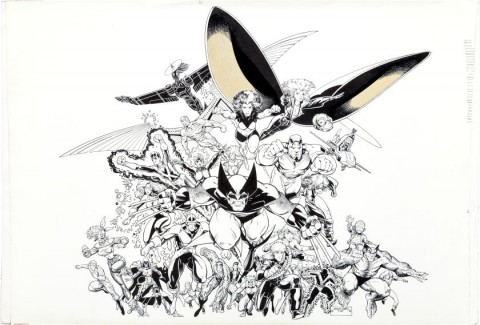 Mutants poster by Arthur Adams, 1989, sold for $31,070. Source.
Advantage Buyer. All those big money players picking up McFarlane Spider-Man covers probably had this poster on their wall, like most of us who were young and collecting in the late 1980s. This is an iconic Marvel image and will continue to rise in value.