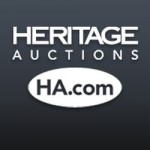 Heritage is the largest comics auction house and frequently runs internet only auctions with a Sunday close; this Auction Highlights will look at the results of last weekend, picking five items that caught my attention. All prices are in U.S. dollars.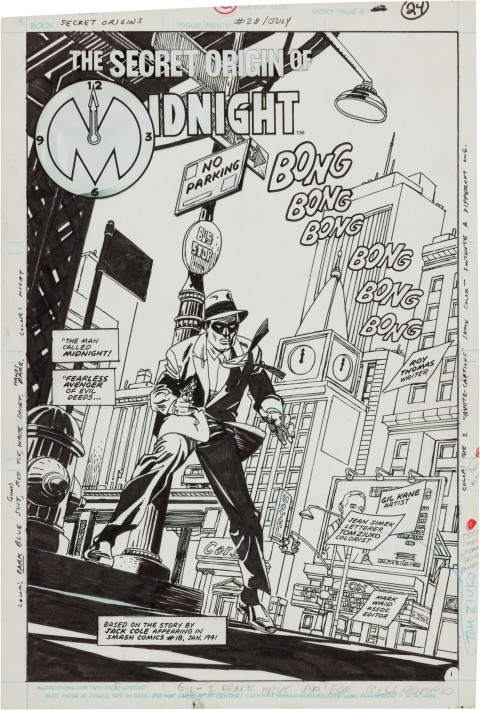 The Origin Of Midnight complete 19 page story by Gil Kane, 1988, sold for $4,182.50. Source. That works out to $220 a page, incredibly cheap for a Gil Kane page. While this is a story about a relatively unknown character it's a complete nineteen page tale in that classic Kane style.
Advantage Buyer. A good bargain for a per page Gil Kane breakdown, although I'm not sure they'd sell well outside the complete story set.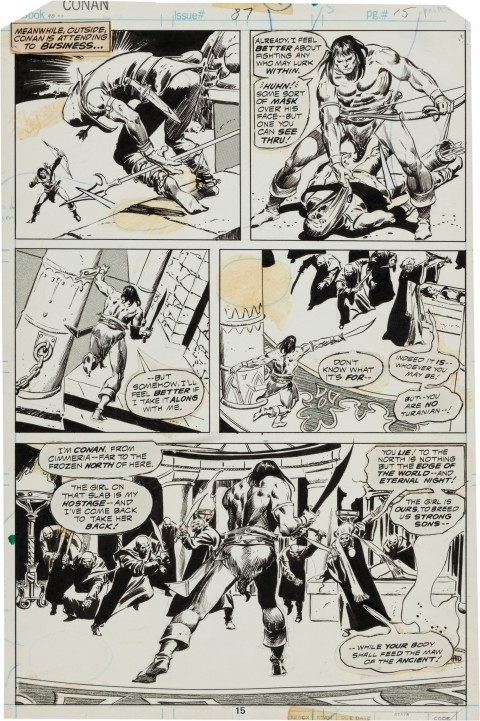 Conan The Barbarian issue 87 page 15 by Tony DeZuniga, 1978, sold for $430.20. Source. Classic Conan by one of his preeminent artists, instantly recognizable. That being said this is on the high side of recent DeZuniga auctions.
Advantage Seller. Getting a lot more than recent auctions.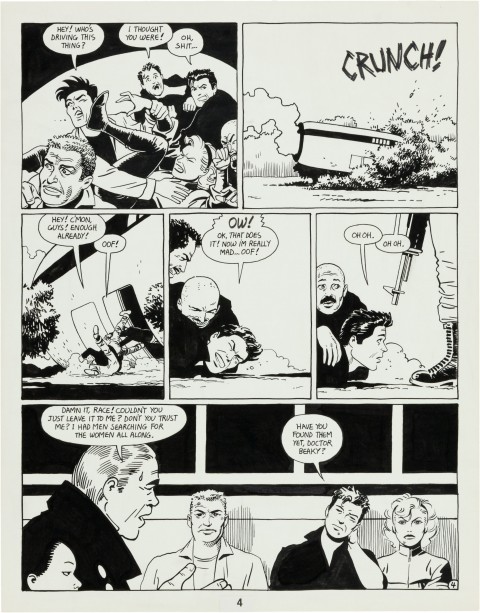 Love And Rockets issue 11 page 4 by Jaime Hernandez, 1985, sold for $860.40. Source. Love And Rockets is a force to be reckoned with, with significant interest outside the normal comics community.
Advantage Seller. Higher than recent Jaime Hernandez auctions plus the page doesn't contain any of the main characters.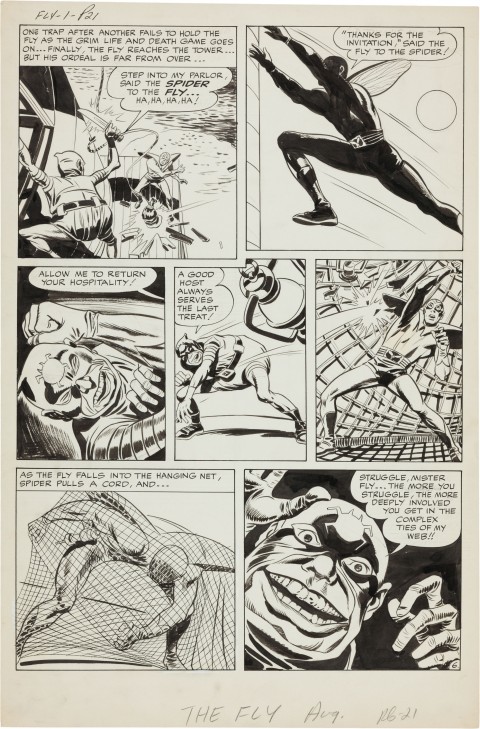 Adventures Of The Fly issue 1 page six by Jack Kirby and Joe Simon, 1959, sold for $3,226.50. Source. That classic period just before Marvel when Simon and Kirby were winding down their partnership with some wonderful art.
Advantage Seller. About the average price for a Simon and Kirby page within the Archie stable. The Fly is never going to be a household name, and this price is commanded by Kirby alone.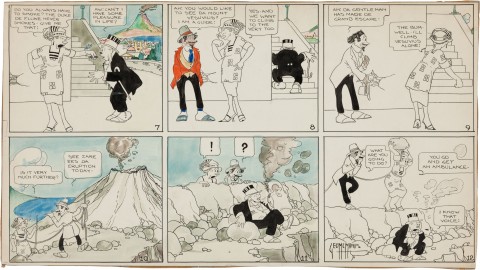 Bringing Up Father undated partial Sunday strip by George McManus, undated, sold for $693.10. Source. It's hard not to appreciate the classic strip art here, and that's all you'll get since the top half is missing.
Advantage Buyer. This could go either way with a partial (bottom half) Sunday strip with some hand colouring. Only half the story but at a price much, much lower than a full McManus Sunday.