Every week CBD's Editor in Chief Pete DeCourcy asks the question and the crew (and special guests) give their answers, we'll be doing this for 52 weeks. Tip of the hat goes to the gang at Scans_Daily for the inspiration.
Today's Question: "Which comic book property should be adapted to the Small Screen?"
Wade Mckee (Loud Mouthed Comic Store Employee, Booster Gold's Number One Fan)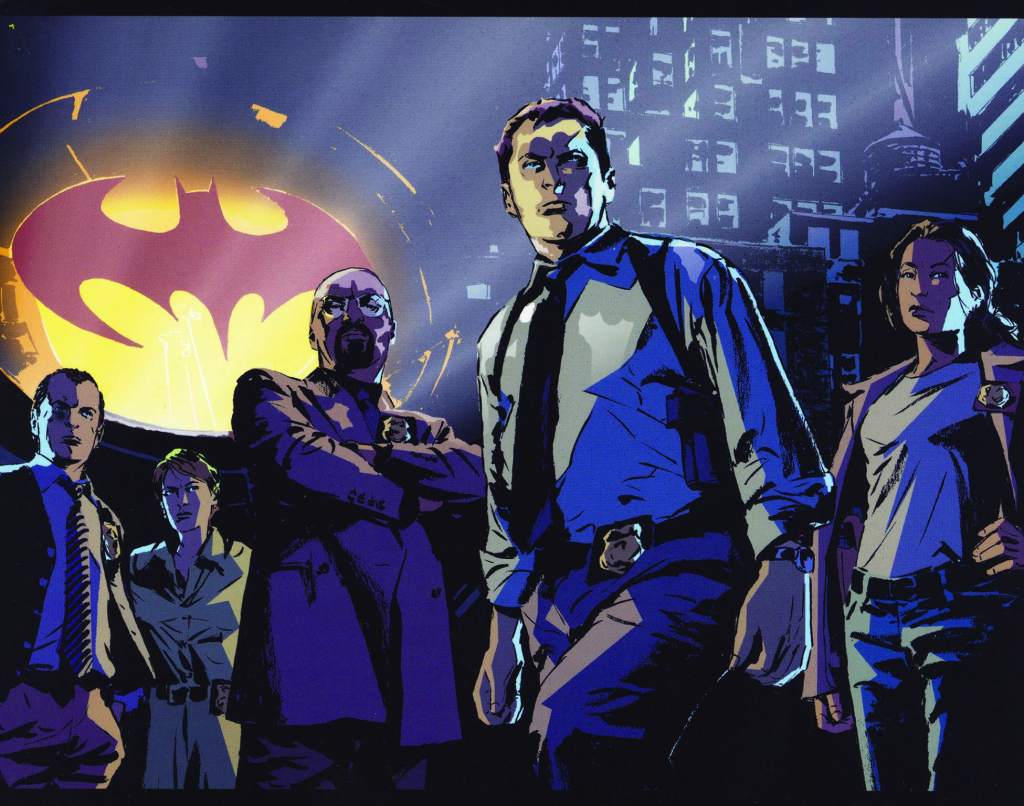 Gotham Central could easily be made into a television show. It's a police procedural – in the vein of NYPD Blue or Homicide – with the added spin of having a few capes tossed in for good measure. Get Michelle Rodriguez as Renee Montoya and Omar Epps as Crispus Allen. Think of this as being The Wire of Superhero TV shows!
Alexa Tomaszewski (reporter for Comic Book Daily and contributor to the Daily Planet.)
Hate to go all girl on you but I say the love triangle.
There's nothing more compelling than unrequited love. I mean Scott, Jean and Logan kept readers coming back for more issue after issue and Scott and Logan's remorse over her death, I feel at least, made the impact harder.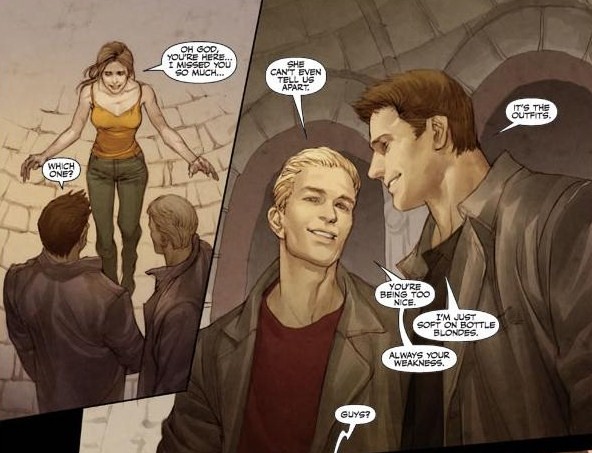 The love triangle is often complicated in comics by the hard decisions our hero's are sometimes forced make for the greater good. Angel left Buffy and after her death Buff, to the delight of Blondie Bear fans everywhere, found something in Spike. Now, both men are back. Which character has Buffy's best interest at heart? Who is she ultimately going to align herself with, et cetera, et cetera. It's damn good reading.
The love triangle can be further complicated by the sense of duty our characters have. Great power comes with great responsibility, Peter Parker in love with Mary Jane and finally happy together gave everything up, including M.J. to save Aunt May. That my friends is one messy love triangle.
Now if you wanna talk dangerous liaisons lets talk Emma, Scott and Namor. that's gonna blow up, and I'll buy every issue till it does.
Now, if we could translate all this drama onto the small screen and cut all the phony daytime soaps out of the mix, I might never leave the house…..Hey, is that a Buffy re-run on TV?
Scott VanderPloeg (writer of CBD's Bound Together column; his ramblings can be found blogged at eBabble.)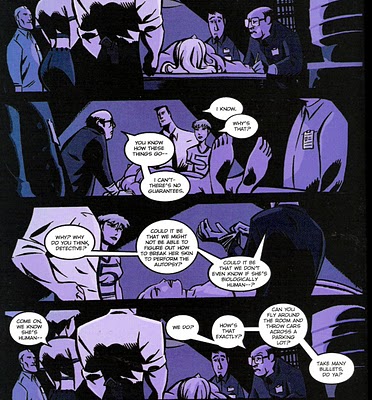 Powers.  Television audiences seem to love police dramas and Powers delivers: the superhero / super-villian angle gives it enough spin to be a fresh take.
David Diep (News Editor, Part time Comic Shoppe Employee, All Time Sexual Dynamo)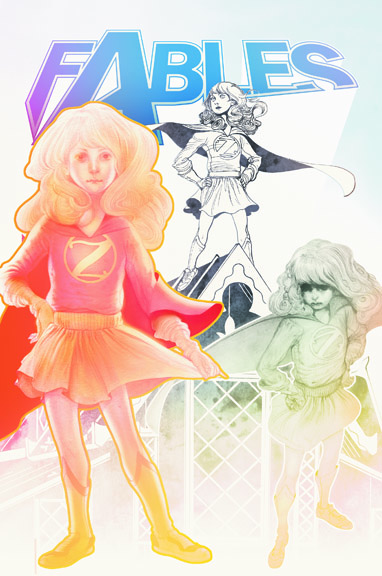 I'm gonna have to say that Fables has the makings of a fantastic tv series. You have a bunch of instantly recognizable characters and there's so much potential in them that you could be writing episodes for the series forever even if the regular comic series branches off into different directions. I think anyone aren't familiar with comics would tune in just to see things they don't expect from their idea of regular fairy tales, like Prince Charming turning a womanizing bastard who bagged all the princesses or Gepetto as a bloodthirsty dictator. Fables contains as much drama as a soap opera, so it's a perfect fit!
Shelley Smarz (Comic Book Daily's resident Comic Book Goddess)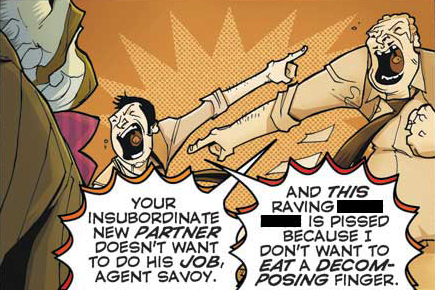 I'd like to see Chew on the small screen. It's got everything: humour, social commentary, intrigue, (and now) romance. It's TV gold (but only on HBO where they can get away with naughty language).
Chris Howard (From Egesta Comics, one of the masterminds behind the fan favourite webcomic series Dressed For Success)
I could see Runaways being made into an ongoing series. It's got the ensemble cast, they are teens, they've got the demographic spread, and what teen wouldn't enjoy a show where the heroes kill their parents? But seriously, it's reality based enough, they don't wear 'costumes' or such and it would fill the gap left by Heroes. Plus you have the ability to test run other Marvel characters like Cloak and Dagger.
That's it for this week. Feel free to sound off in the comments below!