After much anticipation and (what feels like) an exponential growth in FCBD's reputation year on year, I wanted to share some pictures of my own experience of the day in ol' Blighty.
I visited 2 shops in the centre of town and was basically attacked with free books from all angles… among a huge swarm of fans, all piling into the shops and celebrating their passion together.
It was cool to hang out with like-minded fans and cheerfully chat freely about art and storytelling and movies and industry gossip, with people whom love these things as much as I do, if not more so.
There was a perfect amount of comedy too, costumes and cosplay everywhere.  A fun and funny atmosphere and a great day for the local shops with an organised foot-flow unmatched by other industries.
An all-round good laugh with a bunch of familiar weirdo's… I loved it!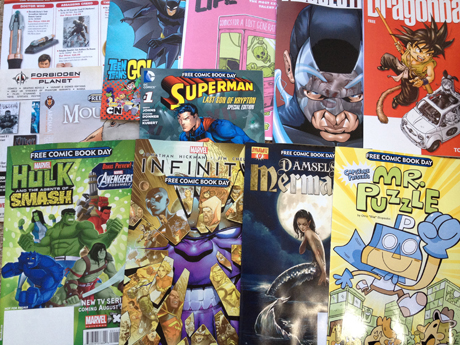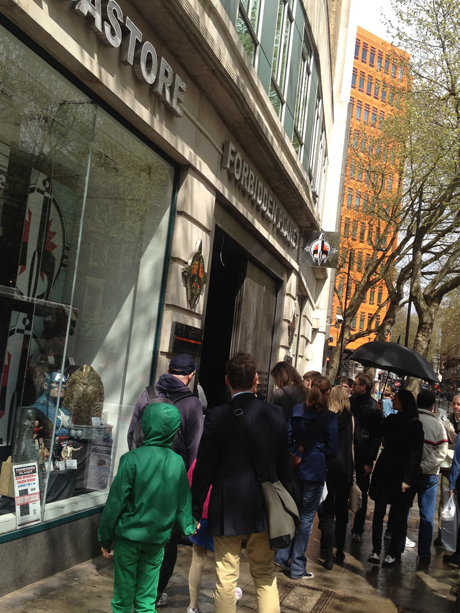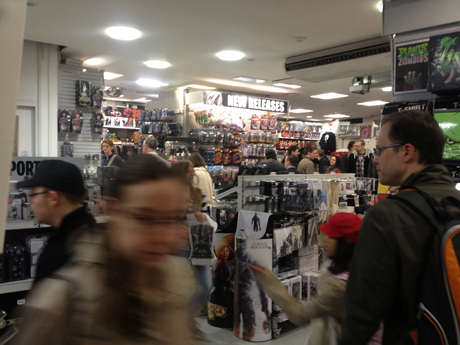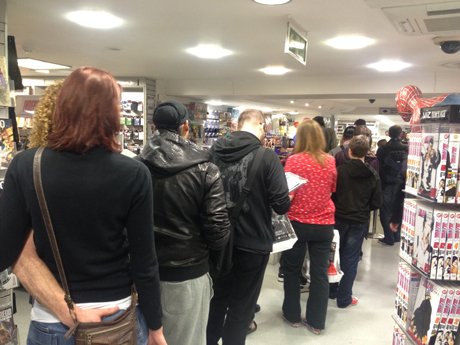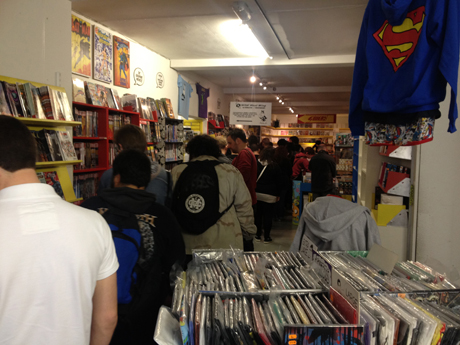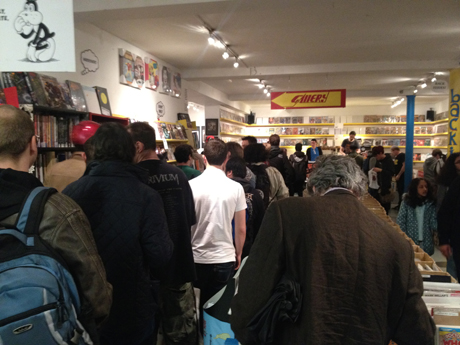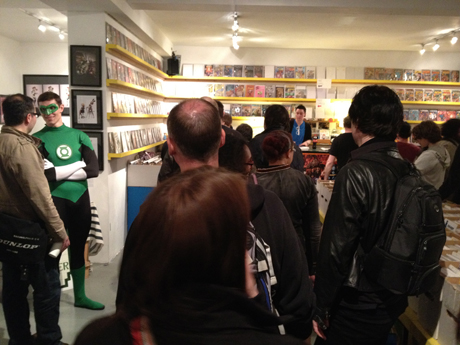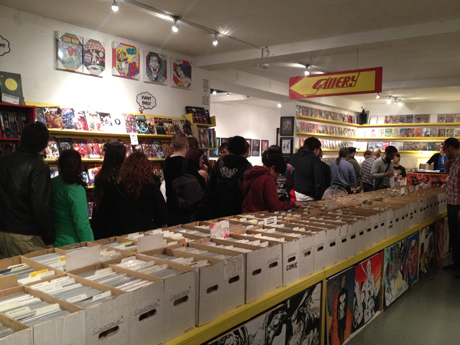 How can we do this every Wednesday?