DATELINE: NEW YORK – Warner Brothers now has full license to SUPERBOY, thanks to a ruling April 18th by U.S. District Court. The order by Judge Otis Wright III affirmed a contested 2001 agreement between the estate of Superman co-creator Jerry Siegel and DC Comics. There are, however, talks of an appeal, and threats of mistrial because in his ruling, Judge Otis was repeatedly heard to cry out: "YES, MR. LOO-THOR! WHAT EVER YOU SAY, MR. LOO-THOR"!
DATELINE: HOLLYWOOD – Speaking of movie rights, Marvel Studios President of Production Kevin Feige has confirmed that Marvel once again has the rights to DAREDEVIL. Feige is mum on plans for DD. Will he star in his own movie or perhaps be part of the Avengers? When I asked him this question, Feige just stared blankly into space with filmy, unfocused eyes and no expression on his face. Of course I immediately realized my mistake and was, indeed, talking to Ben Affleck.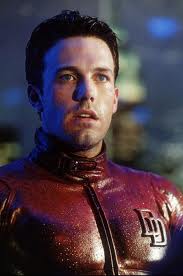 DATELINE: WINTER SOLDIER – Local 247 of the American Federation of Musicians picketed Marvel Entertainment at two places this week, the location shoot for CAPTAIN AMERICA: THE WINTER SOLDIER, and the El Capitan Theatre. The Hollywood Reporter says the informational pickets were set up to protest the  studio outsourcing their film scores to Europe. They set up similar protests over the AVENGERS score, and the score for IRON MAN 3…completely forgetting that it was American musicians who came up with: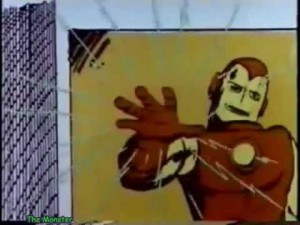 TONY STARK, MAKES YOU FEEL
HE'S THE COOL EXEC WITH A HEART OF STEEL.
AS IRON MAN ALL JETS ABLAZE,
HE'S FIGHTIN' AND SMITIN' WITH REPULSOR RAYS.
As well as: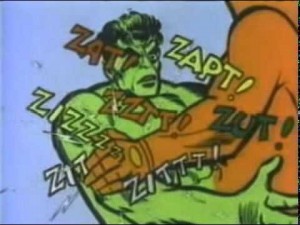 DOC BRUCE BANNER
BELTED BY GAMMA RAYS,
TURNED INTO THE HULK,
AIN'T HE UN-GLAMO-RAYS?
STAY INFORMED, DISCERNING READERS! STAY ALERT, INVOLVED CITIZENS! STAY STRONG, BEANTOWN! FOLLOW BIFF SOCKO ON TWITTER @bsocko