It was around 1989 that my local comic shop Silver Snail brought Jean Giraud, aka Moebius, on a tour of their stores. Silver Snail in those days had a mini comic empire going on Ontario and it was truly a golden time of creator store signings. Unfortunately I was seventeen and had no idea how lucky we were.
Epic and Marvel had started their relationship with Moebius a year or two before and we were being treated to lush graphic novels, posters and much more. This was my first exposure to European art and to my eyes it was too "different" to what I was used to as a fan of North American superhero comics. I was completely taken by his collaboration with Stan Lee on their Silver Surfer and Galactus two parter. It blew me away.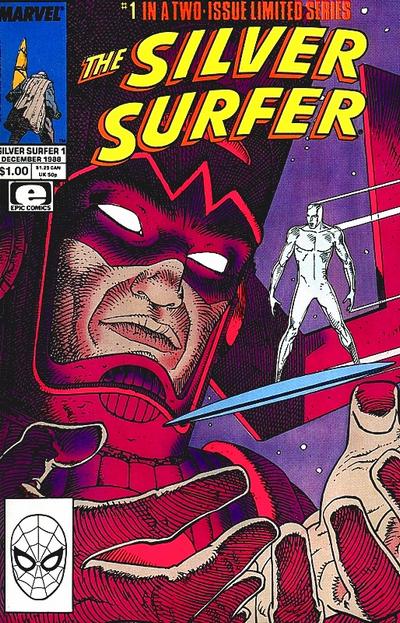 Anyway Moebius arrived at the Hamilton Silver Snail with a translator in tow. He was gracious, friendly and very charming. He was a rockstar in Europe already and was conquering North America through Marvel's adult imprint.
I approached him with five copies of number one above and he asked if I'd like to leave one unsigned as the "rare" copy. I had no idea how important, valuable and wonderful this experience was but he took my softcover copy of Incal Volume 1 and folded open the front cover flat. I was horrified. He then did a simple sketch of a girl on ice skates because he was in Canada and everyone here must ice skate.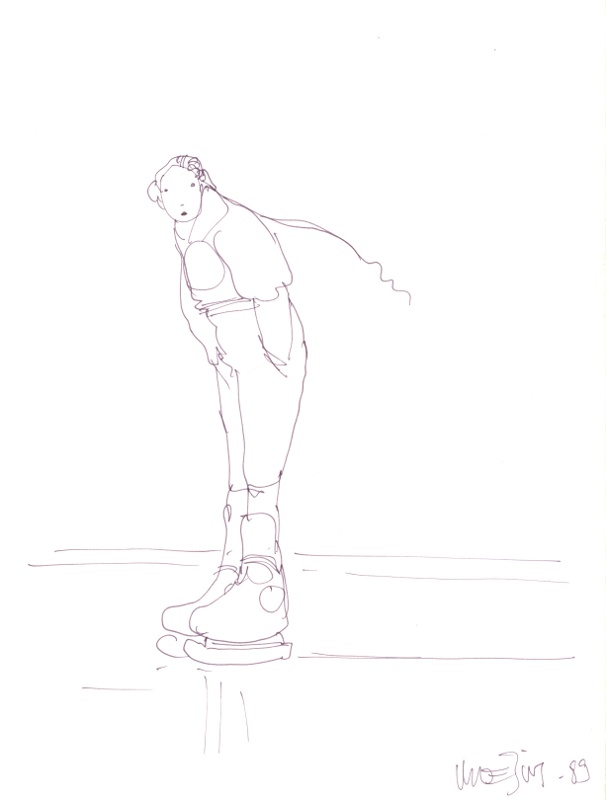 My first sketch and I filed it away thinking nothing of it, until years later when I started collecting original art and realizing what a wonderful gift Moebius has given me.