Since it's the end of the year, I've decided to highlight some of the best and worst of this years comic book stuff, from my perspective.  (click here to check out part 1)
Best Social Media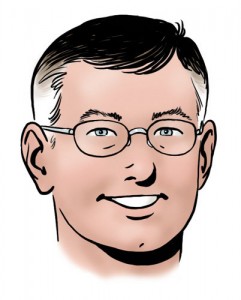 I've been following many feeds this year, on Twitter and Facebook.  On Twitter I've been following Ed Brubaker, Erik Larsen, Jock, Warren Ellis and Jim Lee to name a few.  But for me the best social media feed has been Bob McLeod's Facebook page.  With the new Facebook subscription service, you don't need to be friends with celebrities, you only need to click on subscribe and their feed will show up on your news feed.
Why is Bob McLeod's my favourite?  Almost everyday he'll post a picture of his art.  Sometimes it is something he's pencilled and inked, and sometimes it's something he's inked and you can see the changes he's made to the artwork (many times for the better in my opinion).  I spoke to Bob briefly at Fan Expo this year and he is a very nice guy, and I like his inking a lot, which is becoming a dying art form.
Best Action Figure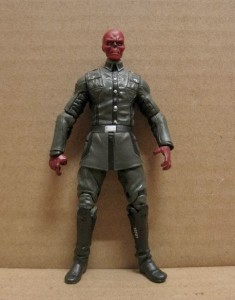 This year was a light year for G.I. Joe figures.  But there were a lot of Marvel Universe, Thor and Captain America movie toys on the shelf this year.
My favourite figure I bought this year was Red Skull from the Captain America movie toy line.  The articulation is not as good at other figures in the line.  The knee joints are a bit loose and the leg joints have limited range of motion.  But the head sculpt if virtually perfect.  There is a lot of detail in the head Red Skull.  If not done properly it would've just looked like a red blob.
This is an amazing figure and one that I urge all toy collectors to buy.  It is a perfect display piece, and works for dioramas as well.
Worst Comic Arc of the Year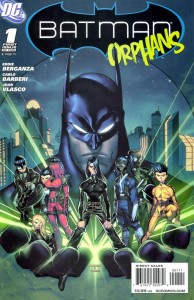 This series was released in early 2011.  The story is about Robin is found dead in Gotham.  Batman has been secretly training recruits to replace him.  The only thing is it isn't the real Robin or the real Batman.
The story took place way before Flashpoint… actually it happened way before the death of Batman as well.  Each issue were large issues with two chapters.  After I read it, I had the feeling the comic was written and they didn't want to release it.  So instead of torturing us for four months, they released them as double issues and it could be put out of its misery in two short months.
It was one of those comic books I grabbed just as an impulse buy.  I didn't enjoy the first part of the story, but bought the conclusion to see if it would improve.  I was wrong.
Favourite Con, Expo or Toy Show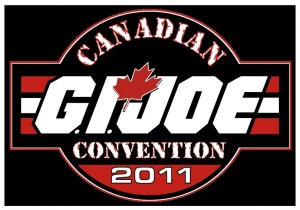 There should be little doubt that Canadian G.I. Joe Convention was my favourite event of the year.  One of my regrets for the day was I couldn't spend the whole day there: we (my wife and I) had an engagement to attend later in the afternoon so I had to miss all the panels and events.
It was a great day talking to the special guests.  I had some great conversations with Valentine DeLandro, Ron Rudat and Mark Bellomo.  Being surrounded by G.I. Joe toys for the day isn't a bad thing either.
I hope everybody has a great new year and I wish you all the best for 2012.