As a Cosplayer there are lots of opportunities to get geared up in a costume and get out there.  Right now there seems to be a convention every other weekend.  But the thing I enjoy most about dressing up, is being able to give back and help the community.  I have had several opportunities (with my cosplaying teammate Stephanie) to be out there helping with a charity event, or being in the community and able to bring a smile to a child's face.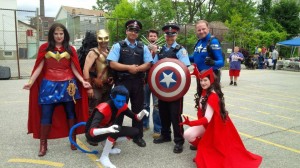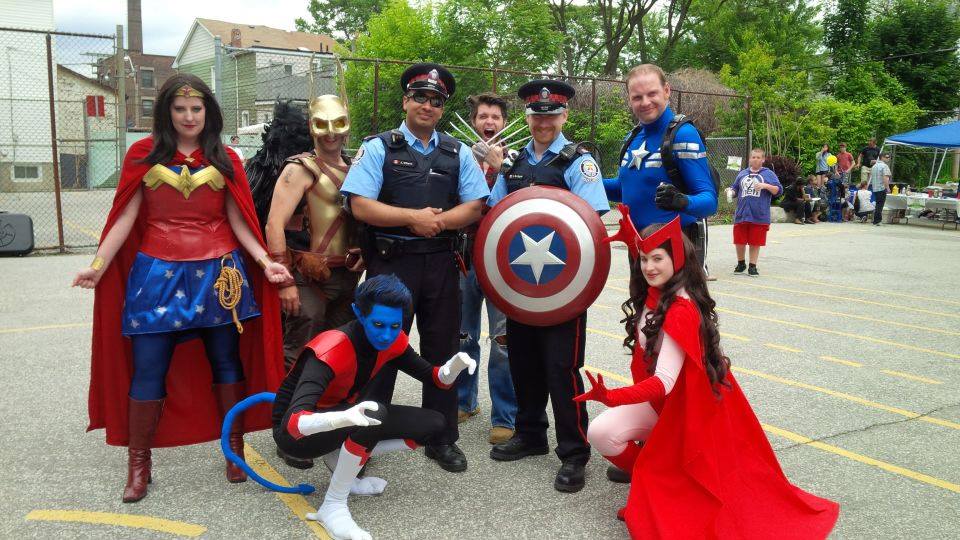 This weekend we were invited to St. Joseph's Catholic School for their "Fun Fair".  It was an event to raise money for the school, to help fund some of their programs and equipment.  The "Simcoe County Avengers" (the new nickname for Stephanie and I) were there with 3 members of the X-Men of Toronto, as well as "Hawkman".  It was a day of fun and games – and the kids were excited to see us there.
I was dressed up as Captain America, and it always makes me feel great when a kid see's the shield, or the costume and they yell "hey look… it's Captain America!"  It's exciting for me, because they don't know who I am, but they know the character I am portraying.  The excitement in children makes doing what I do fun for me.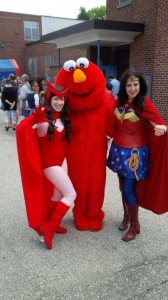 The other fun thing for me is getting to meet new friends.  Stephanie and I were joined by X-Men of Toronto's Wolverine, Scarlet Witch and Night Crawler.  It was a blast hanging out with them all day – doing contests and games and just having fun.  The X-Men of Toronto do good work raising money for different charitable organizations and if this band of mutants need a couple of Avengers to join them in the future, we will be there to help!
But my day didn't just end there…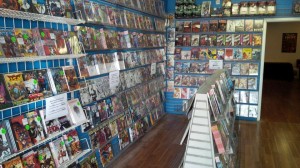 My friend Amazon Princess (aka Wonder Woman) was making her costumed debut at Stadium Comics at their "side kick" location in Brampton.  They were having a "Free Graphic Novel Day" and I rushed over there to see my friend "Wonder Woman" and try to get some deals on comics.  Stadium Comics also had artists in attendance as well, selling prints and doing sketches.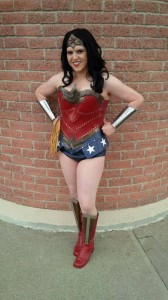 My friend, and creator of "Pitiful Human Lizard" Jason Loo was there with copies of PHL #1.  Unfortunately I couldn't get catch up with him in time.  I was hanging out with his X-Men of Toronto teammates (Jason is Multiple Man) while he was hanging out with my friend Wonder Woman.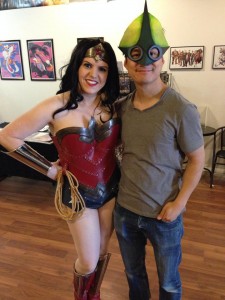 There were a many deals to be had at Stadium Comics (in addition to being able to buy PHL #1 – which you really should do).  I picked up a graphic novel and an omnibus, and walked out with a couple of free books.  So now I have a lot of reading to do.
For more on Wonder Woman's journey, please check out here Facebook page (link above), and for more announcements and news for future X-Men of Toronto events, you can follow them on Facebook too.