There's been a lot of buzz on the "inter-webs" this week about comic book television.  It has all come about because of the release of images of the costume for the new TV series "The Flash".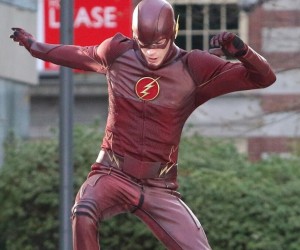 The Flash is one of the new pilots that has been ordered for the 2014 television season.  Joining it are Gotham, Constantine and iZombie.  And that's just from DC and company.  That's not taking into consideration Marvel's offering of the Netflix series Daredevil, Luke Cage, Jessica Jones, Iron Fist and ABC's Agents of S.H.I.E.L.D.
So over the next few years we could see 8 new TV series hit the airwaves with A.o.S. (if it's still on the air) and Arrow (I forgot about that one).  Is that just too much?
Comic book movies are big business.  They have been since X-Men hit the big screen back in 2000.  Sure Batman was a huge movie 25 years ago (has it been that long?), but in the late 90's the genre started to stall.  Big screen stinkers like Steel, Spawn and Batman & Robin drove movie goers away, and it took Bryan Singer to make a movie about a bunch of mutants to make comic book movies X-citing again.  It's taken a few years but with the vision of what was possible with "The Avengers Initiative" it has just proved that comic book movies can be a billion dollar business.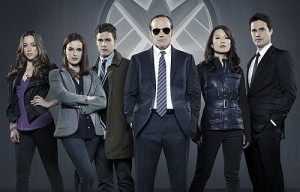 There were comic book television shows in the early days of the super heroes returning to the silver screen. We had Smallville, Birds of Prey and Human Target.  But now it looks like DC, Marvel and their television partners are pushing all their chips into the middle of the table and betting big on this one.
In my opinion, it's just too much.
All of these comic book TV shows are just like C.S.I. or procedural crime dramas.  There's too many of them.  When C.S.I. was popular we got C.S.I. Miami and New York.  Each of them had their niche, but over the long run it just cheapened the product and the ratings dropped across the board.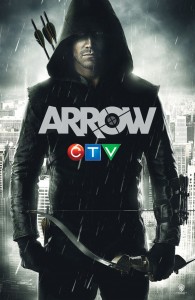 How about DC?  They already have Arrow on TV, and I think it's a safe assumption that The Flash is going to be picked up too.  What station are they going to play it on?  Warner Brothers (DC's parent company) has the CW, their own TV network.  So they'll put those two shows on there.  If they choose the same night, there's a full evening of super hero action.  If you don't like super heroes, well I guess you can avoid that channel on that given night.  If all four pilots get picked up, then there is 4 hours worth of prime time used up for comic heroes, leaving less time on the schedule for teen dramedies, hospital dramas and cop shows.  I sincerely doubt a network will tie up that much air time to the "same" product.
At least Marvel is going a better route with Netflix.  It's there and accessible when you want it.  Take it or leave it.  They don't have to worry about appeasing network executives or advertisers.  Or worry about being pre-empted so a reality show "wannabe" can have their 15 minutes of fame, when we can see heroes punching stuff.  Viewers can watch as much or as little of the show when they want.  A much better option.
Having too much of one thing is never good.  Some of these shows are important (like S.H.I.E.L.D.'s crossovers to the movie continuity), others will tie into each other (Flash and Arrow).  But unless they have something to add to the "television" universe for their companies, they will just wither and die and cheapen the whole genre, and people will just stop paying attention.