A couple of weeks back I was at a convention at the Royal York in Toronto.  It is a convention I plan on attending for the next 7 years.  Over 1000 delegates attend the convention, and it always occurs in the middle of February.
We checked into the hotel, but our rooms were not ready yet, so we checked our luggage in at the bell desk so we could attend some of the seminars.  It was cold out when I got to the hotel so I had my winter coat with me, and I didn't want to check it in with my luggage so I kept it with me.  Halfway through my seminar I started to overheat, and I wasn't wearing the coat at the time.
Afterwards I got the key to my room and checked in.  I was very happy I had a room at the hotel, but there were many convention delegates who travel to the hotel just for the convention, and stay at another location.  It got me thinking that it isn't much fun going to a convention when you don't have a place to put your stuff.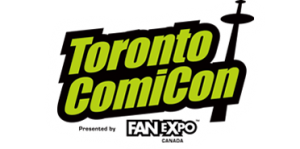 The Toronto ComiCon is March 9th and 10th and this is one of the biggest challenges for the convention goer.  What do we do with our winter gear?
The best way around this is to have a hotel room within close proximity to the convention centre.  That is the easiest solution.  But to the regular public (who doesn't have a friend with a booth where they can stash their stuff) you have to walk around the convention centre all day with a winter coat, hat and gloves (very important to have gloves in downtown Toronto in winter, I learned the hard way… long story).
So basically, you have to walk around with this stuff all day.
At the last Canadian ToyCon, it was very windy and cold that day.  But since I had access to my vehicle I was able to stash my coat and stuff in my truck.  It makes it more enjoyable to attend a con, when you are not carrying around any extra gear.
So how do we get around this at a facility like the Metro Convention Centre?
I'm not really sure.
I guess you could dress lightly when you go to the show, but March in downtown Toronto is very unpredictable.  If you are walking to the show, it will be very cold.  If you are taking the subway, you could travel underground the whole time, but still it could be cold as well.
Maybe the only solution to this problem is to move all of the conventions to a later date.  If the Toronto ComiCon happened in April, the weather would co-operate, and make it easier on the convention goer.  Or relocate the convention to a facility which has parking for people who are able to drive to the show.  Or that has lockers so the convention goers have a place to put their stuff.
I don't have a plan yet, for what I am going to do with my winter gear for the Toronto ComiCon.  How about you?  What is your plan for the Toronto ComiCon so you can attend the show, and still be comfortable?