Back in early February, I noted that sales during the past holiday were slow and that the back issue market appeared to be trending down. I wondered if comics had peaked, which did not sit well with the faithful. My write up turned out to be somewhat polarizing but it also brought fourth some interesting ideas and view points in the comments section. Soon after, while trolling through he financial news, I stumbled across a comment made by Warren Buffet, stating in his annual letter that there was negative sentiment in the US due to the presidential hopefuls who couldn't stop talking about all the problems in the US. This sounded more rational to me as a causation for the decline that began last November. This negativity has been reflected in many other markets as well, resulting in a general softness in the economy.


It's important to note that the recovery from the US housing crisis has been slow and tentative. Although we've come a long way, the economy is nowhere near as strong as it was during the years leading up to 2008. US car manufacturers have been brought back from the brink of bankruptcy and news of financial giants such as the Lehman Brothers filing Chapter 11 no longer permeate the media but the economy remains fragile. Many financial pundits feel that we are headed into another storm, possibly bigger than the one we were in during 2008. However, there will always be people warning of doom and gloom, even during the best of times. Such is the state of the media in the digital age where everyone has an opinion. But still, the debt is real and if you believe in cycles, we are due for some bad weather.

Where the comic market is concerned, it appeared as if the investment books were back on track leading up to Spring. Using the bellwether Hulk #181 as a gauge, it broke new ground back in April. However, this uptick was short lived and the market trajectory resumed its previous trend. Although the growth has stalled this year, the good news is that the books do not appear to be dropping either and remains flat. The market has been on a tear since 2012 so one could view this slowdown as a good sign. Corrections help to deflate bubbles and soften the blow should an economic downturn occur.


Comic book movies have been credited with the current speculative craze, a theory which has never sat right with me since comic book movies have always been around. For me, the question remains, why now? A moot point for many because most people simply don't care and if enough people believe something, it has a way of becoming true. Self fulfilling or not, and depending on when you feel the comic movie boom began, superhero films are maturing. I still believe that it was Sam Raimi's first Spider-Man that shook both the comic and movie communities, bringing in over $821m in 2002. Interestingly, both Dawn of Justice ($897m) and Suicide Squad ($720m) are well within the $800m range but are seen by many as failures… as opposed to movies such as Civil War, the Force Awakens and even Zootopia, all Disney productions, all hitting the billion dollar mark. Disney leads the billion dollar club, Universal is a distant second with films like Jurassic World leaving Fox, Sony… and yes Warner Bros scrambling to maintain their footing in the club. Much of this is based on expectations of course. Deadpool brought in $782m, while Guardians of the Galaxy amassed $773m but these were considered huge successes. As long as there is enough money left over after paying off the investors, production costs and the tax man, I suspect the studios will continue to produce "spectacle" driven movies despite all the criticisms. If the average movie goer watches an average of one movie per month, the trend shows that they are more likely to buy a ticket for these "tent pole" attractions, making it more difficult for indy artisan films to be made, which is kind of a shame. It's been almost 15 years of superhero movies and between Disney, WB, Fox and Sony, we are about to be introduced to 6 to 10 superhero films each year. This is on top of other "spectacles" such as Star Wars, Avatar and all the video game/toy franchises. Will the general public be able to distinguish all these movies? Can they absorb so many similar films? There are some signs of fatigue, mostly from critics, but in the end, it's hard to argue with box office numbers.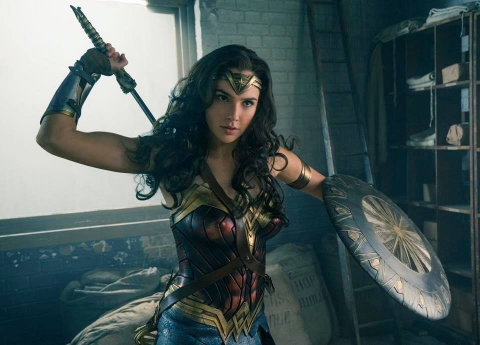 Let's switch gears to politics. In just over a month from now, the US will have a new president. I personally can't remember a time when we (and by we I mean collectors on both sides of the border) have had two candidates who are equally disliked. Interestingly, if the recent leaked emails from Colin Powell reveal anything, it is that people in high office are just like us. Despite having more access to information and resources, they seem to see what we see. Clinton has trust issues but she has the experience and the political cred. Trump lacks temperament but he could be the change that people are wanting, someone from the outside to disrupt the tired political system. But even if Warren Buffett's observation holds true, don't expect the comic market to come roaring back after the election. It will take time for the US to transition, which could be viewed as an opportunity for collectors to load up or cash out depending on your mindset.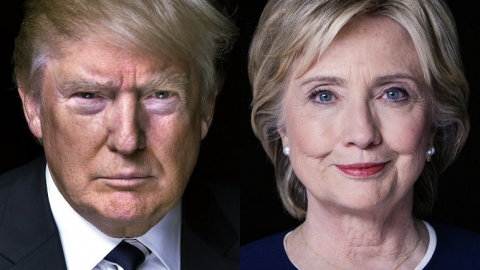 It's been an amazing summer for me. The weather was awesome and I got to spend most of my time with my kids camping up north. If there is one thing I enjoy more than comics, it has to be the natural world. Now that the year is winding down, typically, collectors can look forward to increased activity as we approach the holiday season. However, the flip side to my summer has been that online sales has been slow. Virtually at a stand still. The few buyers that are still active are not willing to pay a premium for books which is causing GPA to flat line, and I suspect this trend will carry forward into the holidays. Of course, eBay is not the be-all or the end-all for comics. I've had a slight increase in direct sales, the lack of fees being favourable for both buyer and seller, and certain books continue to do well. Also, there are more comic shows than ever before so trade does continue. However, a slow down on eBay may be an indication of things to come. Comics have had an amazing run, I don't think any of us can complain about that, but being able to see what's coming down the pipe is an advantage that can help with your decision making today.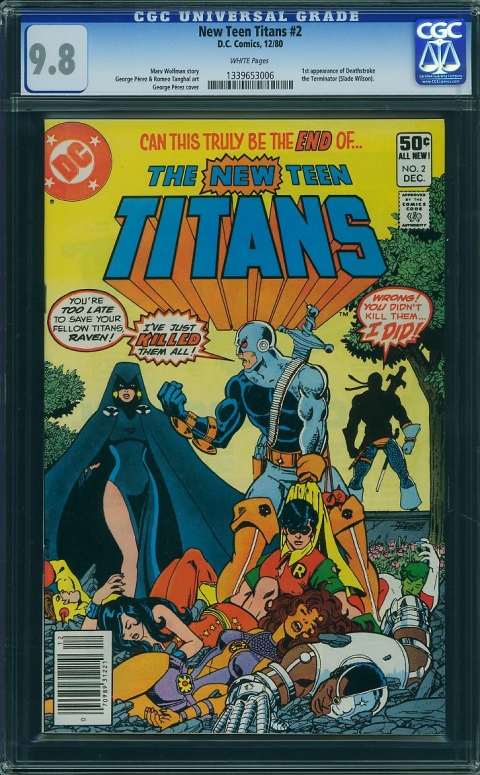 As I've said in the past, I make no predictions about what the future holds, but I do think it's important to keep an eye on the influences that can affect the economy, and ultimately our hobby. With the robust superhero genre in Hollywood now maturing, with the US in transition and another holiday season fast approaching… I'll be holding my breath to see how things play out in the near term.