When Marvel stepped into the B&W magazine business in the early '70s it was a bold experiment. There were a few fits and starts along the way with well over two years between Savage Tales number 1 and 2. But by the time The Savage Sword of Conan came about the market seemed to get a lot of the distribution problems and scheduling pretty well done right.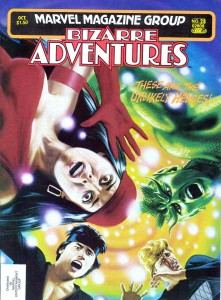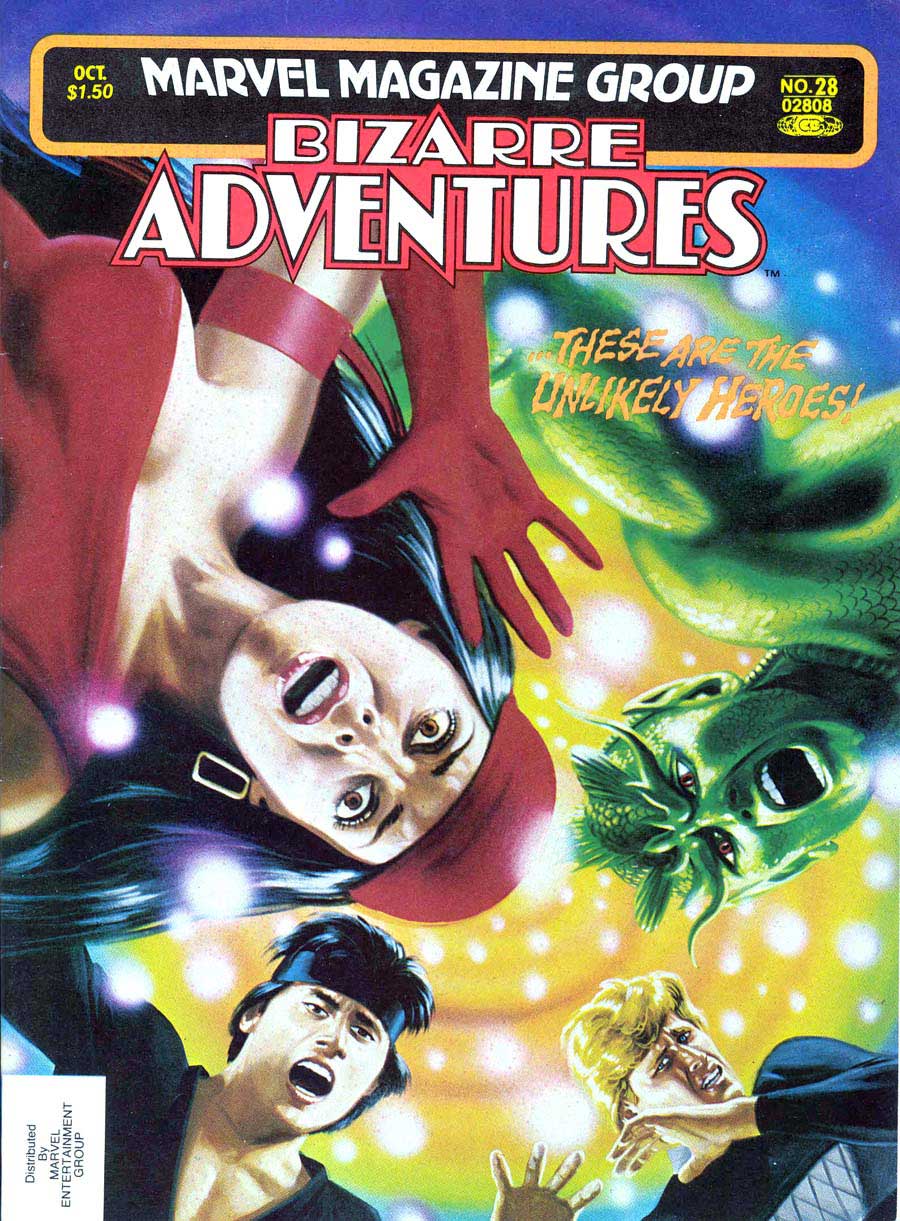 Then came the explosion of titles: Dracula Lives, Tales of the Zombie, Monsters Unleashed, Planet of the Apes, Rampaging Hulk, Doc Savage, Bizarre Adventures, Unknown Worlds of Science Fiction, Marvel Preview, Tomb of Dracula ,Deadly Hands of Kung Fu and Howard the Duck! I may have missed something along the walk down memory lane.
 
Over the last few years I have been acquiring high grade copies of many of these titles and have recently come to the conclusion that I am going to go after pretty well all of these titles.
 
What a treasure trove of fantastic artwork and many inventive story lines. Sure, there were some stinkers in both story and art, but overall I am enjoying these magazines more now than ever. The overall quality far exceeded any dud stories or art. I find that I enjoy these mags much more than the full colour Epic magazine, which I have come to the conclusion that it (Epic) suffered from a very disjointed collection of stories that really didn't flow very well at all. 
 
This was not the case with the B&W mags. Most stuck to a theme and allowed us to be introduced to artists we didn't see in the 4 colour comics. Pablo Marcos, Alfredo Alcala, Tony DeZuniga, Rudy Nebres as well as many we were familiar with, that could sink their teeth into a different storyline than they may have normally produced. Big John Buscema and Gene Colan come to mind!
 
We were also introduced to some early artwork by people who would become household names in the Bronze Age and beyond. Mike Zeck, Howard Chaykin, Walt Simonson, Frank Brunner, Jim Starlin  and Tim Conrad to name just a few.
 
They also had great painted covers by Boris Vallejo, Joe Jusko, Earl Norem and Neal Adams.
 
These books are almost ridiculously affordable in VF grade and still affordable in VF/NM.
 
So if you missed out on these or maybe you weren't around in the '70s, check out the genre of your choice and see what wonderful material was created during this time.
 
I would love to see a return of the B&W magazine format. When done right, they are a joy to behold.
 
Continued Happy Collecting!