It's amazing how many times on Facebook, or different message boards someone gets made out to be the bad guy. I tend to take most of  these comments as nothing more than someones opinion, not necessarily fact. I have also  noticed how many of the masters have disparaging things said about them or that they have opinions that are, well, opinionated?
There are a lot of great bits of info or storytelling to be made out of the many comments you find, but one of the things that burns me is the lack of respect by many of the said commentators to the very thing that they themselves are doing. Expressing an opinion.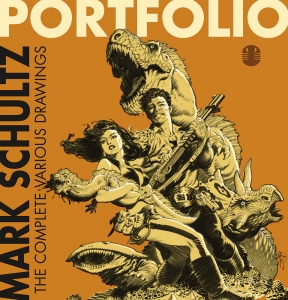 In these over the top, hyperbolic times that we live in, where narratives are created and pushed on a daily basis, I like nothing more than to be able to curl up with a good book and view some of the great art and stories that have brought me such joy over the decades.
Today we are able to pick up a ton of information on the creators many of us grew up with, very simply, though not necessarily without somewhat great expense.
Two Morrows Publishing has a treasure trove of information available on creators of the Golden Age up to the Modern Masters. Autobiographies and interesting interviews that were not available to the general public back when I started collecting comics. The Modern Masters series from Two Morrows publishing showcasing everyone from Frank Cho to John Romita Jr to Lee Weeks. The only thing we had was the comics themselves…and Stan's Soapbox. Now we have a veritable treasure trove of material available with the click of a mouse. Alter Ego, Comic Book Creator and Draw!
At your favorite booksellers, books such as Big John Buscema Comics and Drawings, Mark Schultz Portfolio, Frank Frazetta Legacy, Tim Sale Black and White, Frazetta Sketchbook, The Creativity of Ditko, not to mention prestige editions like Absolute Dark Knight or Alex Toth Bravo For Adventure. Just to name a few!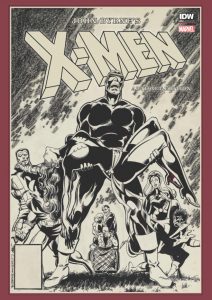 No shortage of IDW Artists Editions with some stuff that is up coming like Jack Kirby Heroes and Monsters and the never before seen original art for the Prisoner, which has been, who knows where, since the mid seventies. And who isn't saving up their nickels for the soon to be released John Byrne's X-Men Artifact Edition!
So we live in interesting times indeed, where we can get just about more info than you need regarding the creators that have brought us joy, and more importantly, we can get our hands on these gorgeous books with more art than you can shake a light saber at and reprinted stories in a multitude of formats the satisfy the hunger we have for all things comics!
So make a list of your favorite creators and check out some of the publishers mentioned. I am sure you won't be disappointed!
Continued Happy Collecting!