I am an avid con goer. I say this often on Comic Book Daily, I am also a fan of dressing up for Halloween, and parties, and pretty much any occasion I can use to dress up. So, I have started to wonder, why is it that I have never cosplayed?
Cosplaying has been big in Japan for a long time, and has really started to explode in Canada over the last five years. Cons are covered with fans in costume, all different types of fandom are expressed, from comic or sci-fi characters to cartoon and movie characters, to creations of their own making. I always snap pictures and admire these crafty people, and you can always tell when someone has put the time, money and effort into their costume. It is an amazing way to express your love for a medium without wearing the typical printed t-shirt.
I have wanted to cosplay for sometime now. I think the main thing that has stopped me, besides my lack of confidence in the sewing department, was making the decision of who I wanted to be. I have been comic characters for halloween before, She-Hulk, Harley Quinn and Tank Girl, but I was never around people who really knew the characters, that know every detail and have so much love for them. This intimidates me, and makes me want to pick something really great.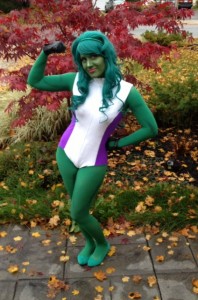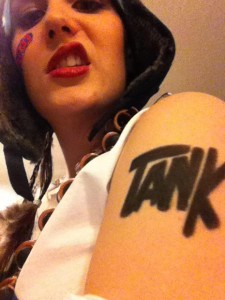 You also have to keep in mind that at cons there are packed aisle ways, you are on your feet most of the day and you have to pray the weather is nice out. If it's too cold out you may need to wear a coat, which makes wings or large pieces difficult. If it is too hot then your makeup might melt or you may feel faint from the heat of a wig. There are so many factors when simply picking a costume. You also want to pick one that is right for your body type and height.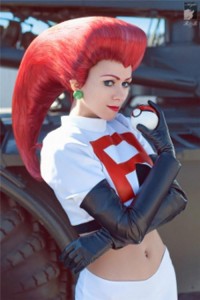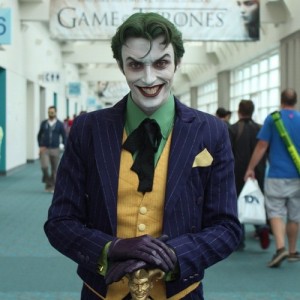 I plan on sharing my travel through cosplay with you. I will be posting my path here on CBD, from what I choose as a costume, to creating the costume, finding the pieces, doing the makeup (if needed) and my experience cosplaying for the first time (hopefully for Fan Expo in August). Any tips and tricks are appreciated and I hope that others can benefit from other cosplayers sharing information too!
So, to take the pressure off of me I throw the question to you, the reader. What do you think I should be for my first cosplay? Keep in mind I am short (5'2) and I am not a big fan of wigs (if I could get away with not wearing one I would be much happier). I don't want to spend a lot of money on the costume and don't have a ton of time on my hands, so no crazy elaborate suggestions please. Something manageable as it will be my first time as a cosplayer.