During this very festive of seasons we at the Comic Book Daily offices enjoy making lists and checking them twice, but our lists mostly are about the comic books we feel should be considered naughty or nice. In general I feel that the medium is getting better and better every year, and we are seeing more and more high quality products. 2012 was a banner year for a number of reasons, but here are my favourite funny books that graced the shelves of your local comic shop.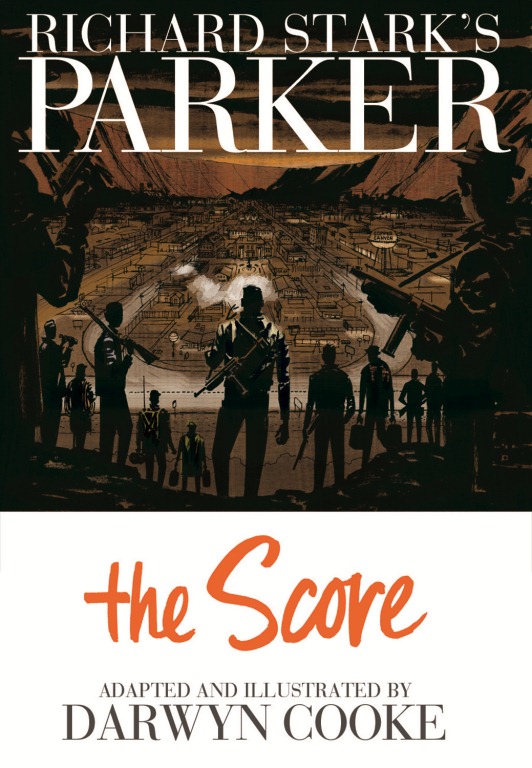 Parker: The Score (IDW)

If Darwyn Cooke put out a new Parker book every year I would be a happy, happy man. The 3rd volume of Richard Stark's career criminal sees Parker planning a job with a host of other professionals. It is hard-edged, perfectly designed, and impossible to put down. Look for cameos by Jimmy Palmiotti, Mike Cho, and Frank Tieri in the book.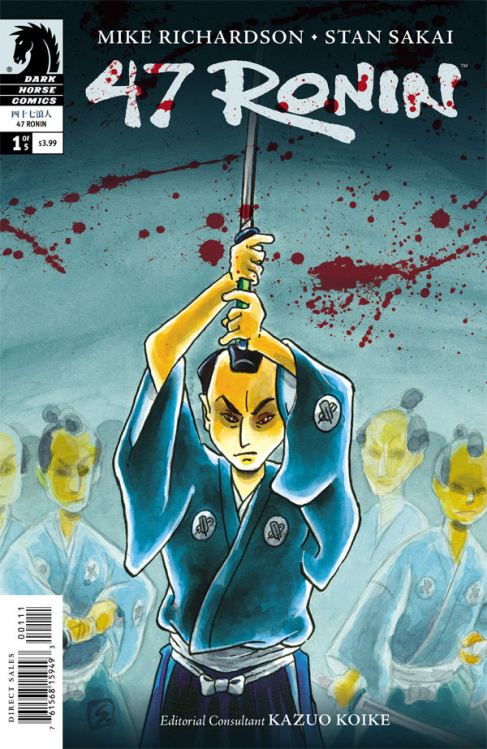 47 Ronin (Dark Horse Comics)

The most beloved Japanese story of all time gets the royal treatment from Dark Horse Comics. I can think of no one better to handle the penciling duties than Stan Sakai. It did strike me as odd to not see rabbit ears at first, but each page is so carefully plotted, so expertly crafted, that such a feeling quickly dissipated.  A Japanese history lesson and story of loyalty and bravery rolled up into one, I immediately re-read the book after finishing. I have made room on my shelf for whatever hardcover collection is made.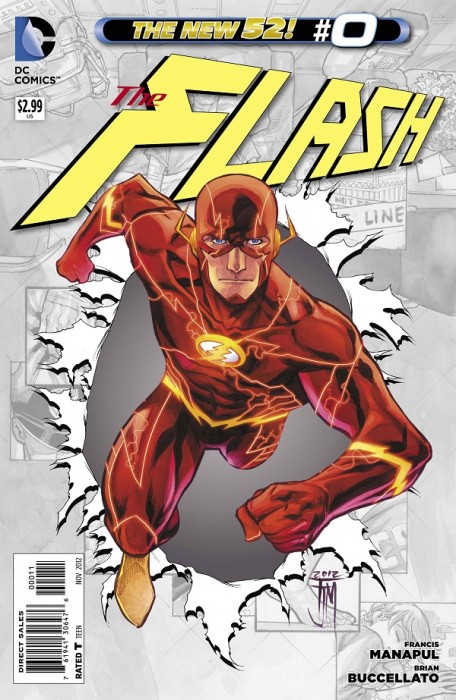 Flash #0 (DC Comics)
Everyone knows why Peter Parker is Spider-Man or Bruce Wayne is Batman. The characters have a story that shapes the hero they have become. But why is Barry Allen the Flash? Just because he got hit by lighting and chemicals? That's not a real reason or purpose to take up a hero's mantle. Francis Manapul and Brian Bucellato have given us the best superhero title of the New 52 with The Flash and their work is was never stronger than 2012's zero issue. They give Barry his "Uncle Ben" moment in a poignant and touching story that looks at what it means to be a hero. I will be disappointed if this doesn't get a nomination for a best single issue Eisner.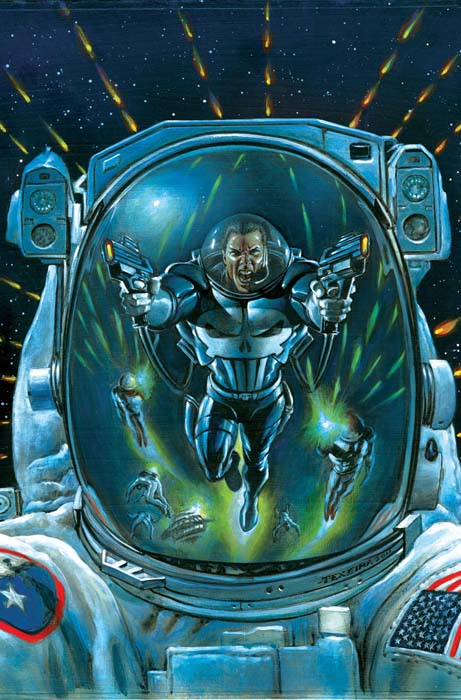 Space: Punisher (Marvel Comics)
You have all read my review, but let me re-iterate that Frank Tieri and Mark Texeria have given us a no-holds barred masterpiece with Space Punisher. Relentless from beginning to end and extremely fun, this not-for-children alternate universe take on Frank Castle should have been on every Punisher fan's Christmas list. Tieri has stated that his sequel idea is for Space Wolverine, so Marvel better get on that.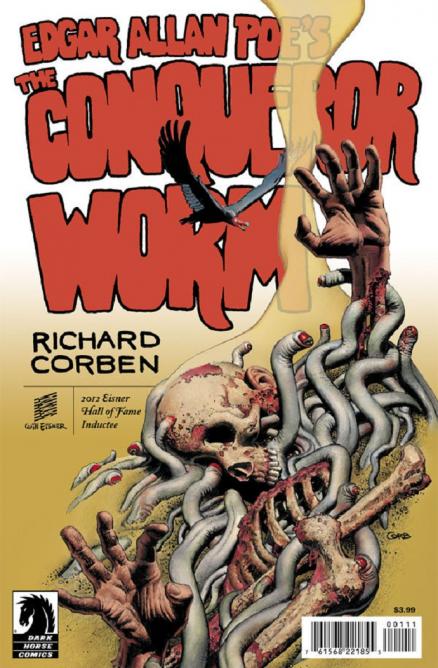 Edgar Allan Poe's Conqueror Worm (Dark Horse Comics)
Legendary creator Richard Corben adapts Poe's haunting poem about the inevitability of death. Corben is a master of the horror genre, and his art style perfectly fits this disturbing tale. At $4 with no ads this comic was more than worth the price of admission, and I found myself re-reading to fully appreciate the work. Stores didn't order deep on this, and what they did order sold though, but do yourself a favour and track this down.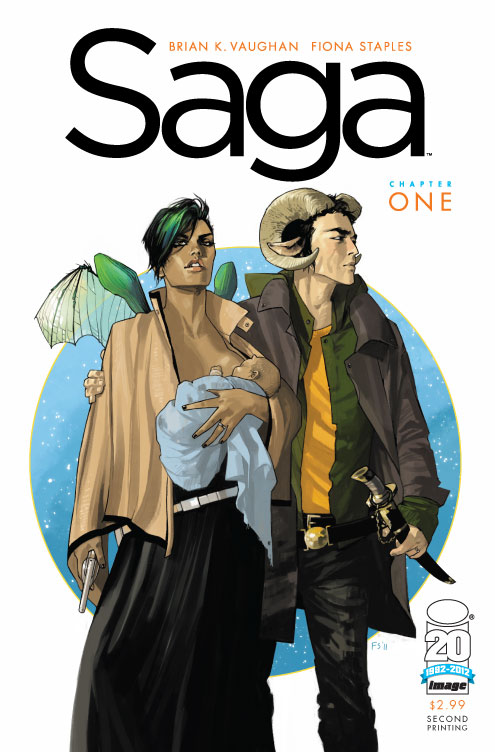 Saga (Image Comics)
What hasn't already been said about Saga? Brian K. Vaughn and Fiona Staples's epic space opera was the best comic of 2012. Brilliant character design, a star-crossed romance, and continual action made every issue a page-turner. I found myself disappointed I had to wait a whole month for another issue. Couple that with the staggering low $10 price tag of the first trade paperback and everyone involved with this book should take a bow.
So those are my thoughts on what deserved kudos this year. I know that there were lots of great books I didn't mention, but these were the works that really stood out for me. What was your best of 2012?