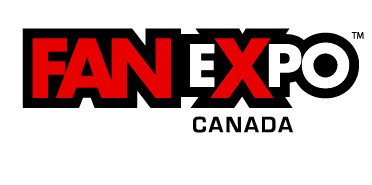 Can you feel the excitement in the air faithful reader? Do you hear the sound of people printing out comic book wish-lists, or putting the final touches on Borderlands cosplay? That is because Fan Expo, the largest comic book convention in Canada (and 3rd largest in the world), begins today.
Here are the show hours:
Thursday August 28: 4-9
Friday August 29: 10-7
Saturday August 30: 10-7
Sunday August 5: 12-5
The show is located at the Metro Toronto Convention Centre at 255 Front Street West. There are several parking lots around the area, and it is a short walk from Union Station if you are taking the train into Toronto. 
Advanced ticket sales are closed, but you can still buy tickets at the on-site box office. Ticket prices are as follows:
Thursday Pass: $25
Friday Pass: $35
Saturday Pass: $50
Sunday Pass: $40
Deluxe Pass (all 4 days): $115 (note: limited availability).
Children Pass: For ages 6-12, it is $10 with the purchase of any adult pass. Children under 5 get in for free.
I have been resting up, eating healthy, and training these last few weeks because this will be a crazy busy Fan Expo. I am wearing quite a few hats this year and plan on being totally exhausted come Sunday night.
In addition to covering the show for Comic Book Daily, I will be joining Walt in the trenches of retail at the Big B Comics booth so be sure to come by and say hello. Walt will also sign any Undervalued Spotlight book you bring him, and will happily show you the Action Comics #1 he just bought off of eBay.
Finally, as part of The RAID Studio, I will be moderating 3 separate panels. Anyone interesting in creating their own comics should check them out.
Friday August 29: Writing For Yourself: Tips and Tricks for the Cartoonist, 1:45 pm in room 705 with Francis Manapul, Ramon Perez, and Kalman Andrasofszky.
Saturday August 30: Designing Characters: More Than Just Adding Guns and Pouches, 2:45 in room 716 with Cary Nord, Scott Hepburn, Ramon Perez, and Kalman Andrasofszky.
Sunday August 31: A Page Every Day: How to Draw Faster, Better, and Smarter, 4:00 pm in room 701B with Marcus To, Francis Manapul, Cary Nord, and Scott Hepburn.
In addition, everyone from the RAID Studio will be in artists' alley P18-P25 so be sure to come by and get your books signed.
On a personal note, I will also be using Fan Expo to promote a few other projects that I have on the go: Storybeater, a pop-culture writing podcast that I do with Comics Alliance's Andrew Wheeler (available on iTunes and here), and I also have published my first book of Comic Book Daily columns! It is available on Amazon Kindle here. Big thanks to Scott and Walt for giving the chance to do this and a huge thank you to Ramon Perez for the cover design.
Well, that seems like enough shameless self promotion for one day. Now off to Fan Expo!