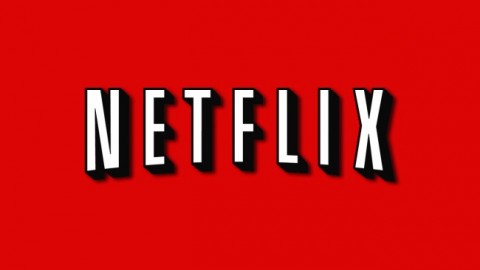 Of course you all have heard of the monthly video streaming service Netflix. For $8 per month (Scott Says: first month is free and you can cancel) you get unlimited access to Netflix's library of movies and television shows. You may have also heard that the selection on Netflix in Canada is pretty sub par compared to its US counterpart (for various reasons which don't need to be discussed here). But what you might not have heard is that the selection is great for comic book related properties.
Now admittedly the movie selection still needs a lot of work. In fact, Iron Man 2 is pretty much the only thing on there. I assume that this, like everything about the Netflix Canada selection, will be changed in time. But if you need that comic book fix, and if you are looking for hours upon hours of comic book related animated television shows then this is the place for you.
As I write this column, I am currently watching the 1981 animated series Spider-Man. Not as famous as Spider-Man and his Amazing Friends (also on Netflix) or the 1994 Fox version (also available for viewing) the series ran 26 episodes and has some pretty funny Spidey moments. The series wasn't groundbreaking and didn't offer much in the way of complex narrative, but it is a fun show for any Spider-Man. It also reminds us of simpler times for in one episode Spider-Man is captured by Dr. Doom and relates that he could "fire a hard wad" at the roof to escape. I would also urge everyone to check out the trippy alternate universe series Spider-Man Unlimited, for even though it was weird and only ran for 13 episodes its viewing is a must for any Spidey completist.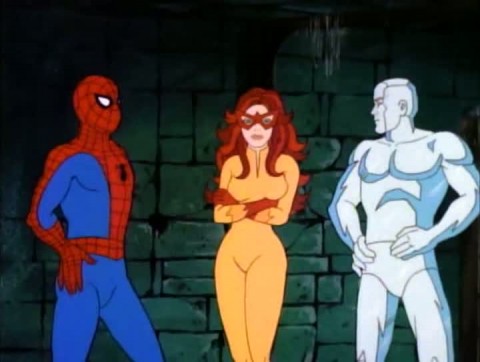 If Spider-Men aren't your thing you could watch all 76 episodes of the unbelievably solid 1992 X-Men animated series. This featured the Jim Lee era X-Men in excellently written stories with an incredibly talented voice cast and was a stable of Saturday morning programming for Fox. Other series available for viewing are The Incredible Hulk (voiced by Lou Ferrigno), the Silver Surfer series, 3 different Iron Man series, and some Marvel Anime series, which include the Wolverine Anime written by Warren Ellis. What is also interesting about this selection is that many of these series are not available on DVD or Blu-ray yet. Unfortunately the 1960 Krantz Spider-Man is still missing from Netflix, but the new and brilliant first season of Avengers: Earth's Mightiest Heroes can be seen in its entirety.
There are a lot of other series that have cross-over appeal to comic book fans: Buffy, Angel, Firefly, Futurama, Underworld, Shaun of the Dead, The Crow and many other cult classics are available for your viewing pleasure. While Netflix has a poor reputation in Canada for lack of titles, I do believe that a comic book fan would find far more to enjoy than their non-comic book reading countrymen.