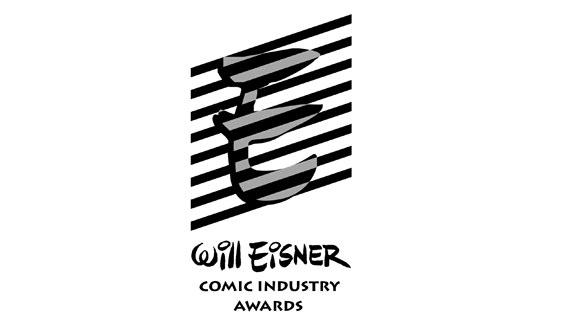 Awards are, by their nature, subjective and really just the opinions of a select few. That doesn't mean that awards have no merit, or that those who receive awards are not deserving. I actually think that the benefit of awards is that they draw attention to a larger list of works that might not otherwise receive a second look. The comic shelf is a very crowded place and companies need to fight for every inch. But really awards are just lists, and everyone loves debating a list.
So there already has been a lot written about the nominees in terms of who was, or was not, nominated. In looking at the list you'd be hard pressed to find a problem with any of the nods, but the omissions are what really gets people talking. Everyone has their favourites and some take any omission to be a personal affront to their dignity. Which is only true if you are a super cool comic book website like us and were inexplicably snubbed (there is always 2014 though).
In case you haven't seen it yet here is a list of nominees. I feel that Hawkeye and Saga will both win awards (either for best continuing series or best new series) and my love for Darwyn Cooke's Parker adaptations is well documented. Those 3 works were among my favourites of 2012 and are all very deserving of accolades. The competition for Best Archival Collection/Project – Comic Book will be fierce; you could legitimately give it to anyone in that category but I feel that the Mazzucchelli's Daredevil Artist's Edition will pull out the win.
The writer, writer/artist, and penciller categories also have very strong competition. I would lay money on Matt Fraction to take home the award for writer, and Chris Ware's Building Stores will be unstoppable at this years ceremony. Penciller is harder for me to call; I would say Aja but his nomination in the Best Cover Artist category could split some votes (but the same could be said for Sean Phillips).
What I do think is telling is that Marvel and especially DC received very few nominations this year. These awards aren't only about smaller indy things getting recognition; they are about recognizing the industry as a whole which includes the big companies. It would be très hipster to only acknowledge independent works and snobbishly turn ones nose down at capes and tights. For better or for worse they are a large part of the industry. No one is saying that you need to make sure that Marvel or DC books win everything but more could have been nominated. Jason Aaron and Esad Ribic's work on Thor has been outstanding, Francis Manapul had some of the most creative layouts in all of comics for The Flash, and Kelly Sue Deconnick completely revitalized Captain Marvel. And those are only a few examples. I do not think that the dearth of nominations for Marvel or DC works is solely some sort of comic snob conspiracy and I also think that the big 2 need to up their game. Why don't they get serious and have creator owned imprints to rival Image? Why don't we as customers demand the same level of quality from all comics that we receive from Building Stories or Fatale?
I also think that the nomination pool should be broadened to create greater exposure for all nominees. If someone only reads superhero books and sees that Deadpool and JLA are nominated alongside Saga or Manhattan Projects they might be exposed to new titles they have never heard of and try something new.
Regardless though of what I, or anybody else, thinks it is great for comic books as both an industry and a medium that there are so many top quality works out there. I hope that readers will go out and try something new from the nomination list; you won't be disappointed.