From the DCU Blog: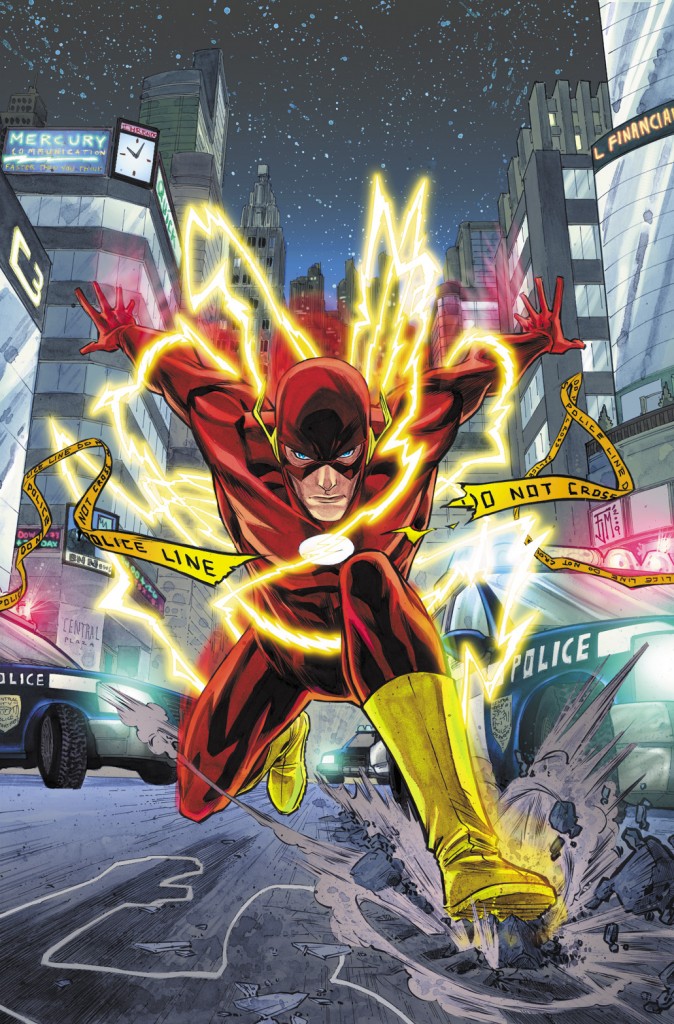 AS: In meetings I've heard BRIGHTEST DAY referred to, offhand, as DCU: REBIRTH. Being the sleuth I am, this leads me to believe it's more than just a concentrated series, right?

DD: Definitely. BRIGHTEST DAY isn't just a single book. Like BLACKEST NIGHT, it's an event that happens across the entire DC Universe, affecting a number of titles.

Following BRIGHTEST DAY #0, we'll be bannering a number of new and ongoing series with BRIGHTEST DAY, which will let readers know these books are key to the entire BD story.

AS: Keeping my detective hat on, since Geoff is writing BRIGHTEST DAY and we announced he'd be writing a new FLASH ongoing coming right around the same time…

DD: Correct. We'll be launching the new FLASH ongoing series, by Geoff and Francis Manapul in April with a BRIGHTEST DAY banner, and there will be several more titles utilizing it come May and June.

With this book, Geoff and Francis are really bringing Barry Allen back into the spotlight and cementing him as the premiere Flash in the DCU in his own monthly. It's no secret that I've been waiting a long time to se this. I've always been a huge Barry fan, and I can say that Geoff and Francis are reinvigorating him as a character in much the same way Geoff did with Hal Jordan. Should be fun.

AS: You mentioned other titles?

DD: Yup.

AS: Alright Source readers, swing back in an hour for more BRIGHTEST DAY news. It's a busy Monday!