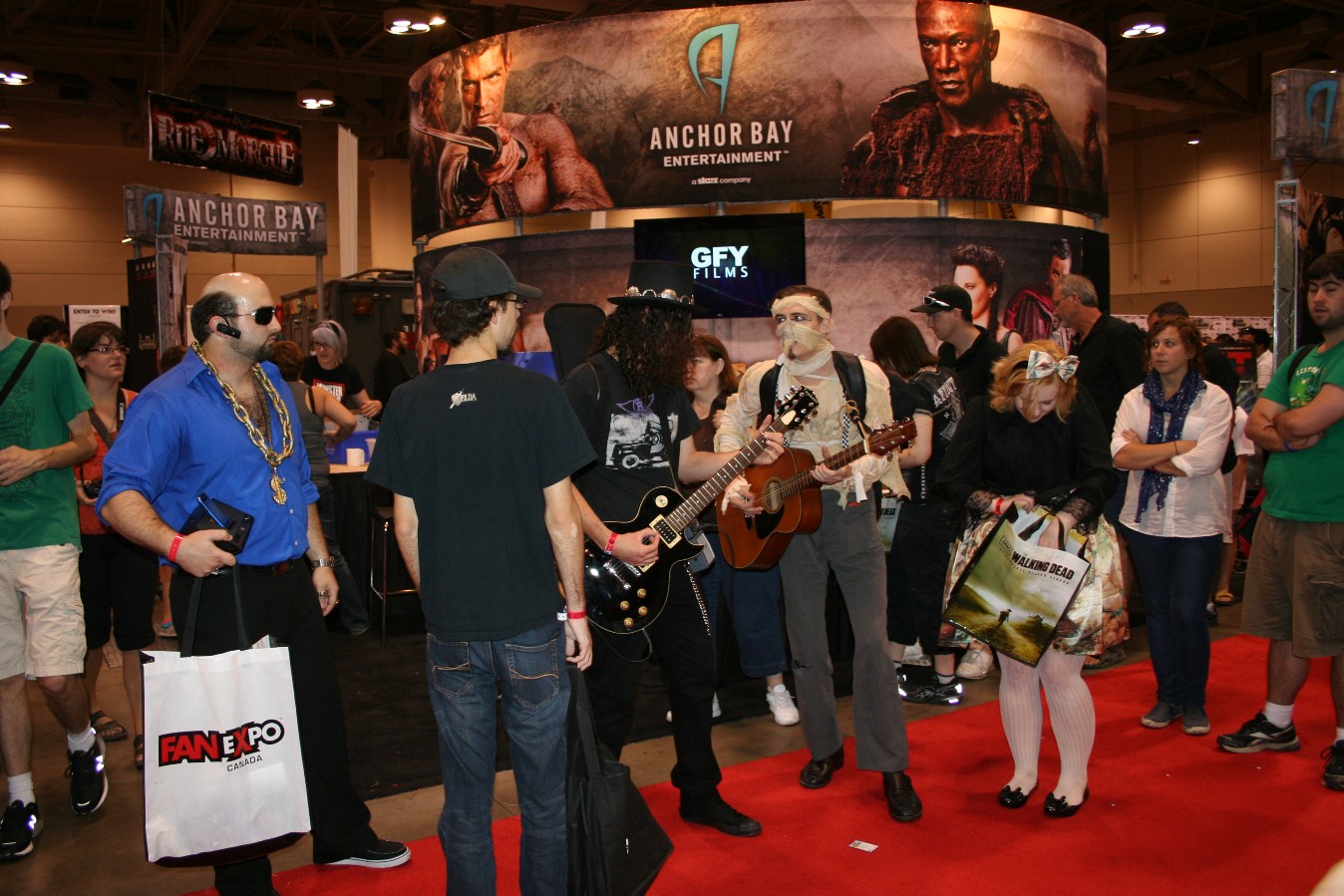 And so my friends, we find ourselves a week away from the largest of the Canadian comic conventions, Fan Expo. Cosplayers are furiously working on their costumes, collectors are going over their lists, store owners are packing up product, and legions of fans are getting ready to descend upon the Metro Toronto Convention Centre. This year looks like it will be the convention's biggest yet with the action not in one, but both of the buildings.
The last couple of years have seen the South Building packed to capacity, so it is refreshing that both the North and South structures will be used this year. This will bring its own challenges I'm sure, but with the crowd moving between both areas I feel like we all have a fighting chance not to be crushed by a wall of humanity. It is also my hope that if you want to leave at some point and grab lunch you'll no longer be locked out by the Fire Marshall because there will be plenty of space.
Fan Expo released its schedule and floor plan today and it looks like the South Building will be mostly unchanged and will contain artist's alley, comic book dealers, publishers, and video game companies. The North Building will house sports dealers and all the Hollywood and Sports Stars for photographs and signing areas.
I've attended only one other event that uses both buildings: The Canadian International Autoshow. Using both buildings works pretty well but there is a bit of a bottle neck going up the escalator from the South Building to get to the North Building. So if you have any plans to attend panels and get autographs you might want to give yourself plenty of time for travel.
I am interested to see how the Sports Section will work out.  The guest list has some very big names and it is a total myth that comic book or video game nerds aren't also sports nerds. There is huge crossover appeal. And really, who doesn't want to see Hulk Hogan (well, besides the Iron Sheik, who would yell and threaten to make him humble).
The schedule shows a tonne of interesting panels but I would encourage you to check out the panels on The Canadian Superhero Renaissance, The Golden Age of Canadian Comics, the Captain Canuck World Premiere, and the Q&A with the members of the Royal Academy of Illustration and Design (the RAID studio). Fan Expo provides us with a venue to celebrate our geeky Canadian Heritage proudly, so don't miss out.
All of us here at the Comic Book Daily offices get pretty excited about Fan Expo and are looking forward to this year's extravaganza. Scott, Stanley, Leigh, Ed, Walt and I will all be there so if you see us around be sure to say hello; we love to hear about your passion for all things comic book.