This year at Fan Expo I got a chance to work with Walter and Marc at the Big B Comics booth, which gave me an interesting dealer perspective on the convention. I saw quite a few sales driven by movies (and speculation thereof), The New 52, and peoples' love of a bargain t-shirt.
Collected editions of the New 52, Walking Dead, Chew, Deadpool, Venom, Batman Year One, Bane, and Killing Joke all sold very well. It was great to see many new fans who enjoy the television or movie adaptation to be excited to pick up the source material.
In terms of back issues Amazing Spider-Man is still the undisputed king. Walter always says that this title is the most collected one in comics and I saw first hand the veracity of his statement. People love ASM and I saw people of all ages completing runs of the arachnid. Other titles that sell well in back issues are X-Men and Batman, but nowhere close to Spidey. I was also surprised at how many collectors are out there looking for missing Dell or Gold Key classics. I especially got asked a lot about old Hanna Barbara comics and we sold a very high grade copy of Scooby Doo #1.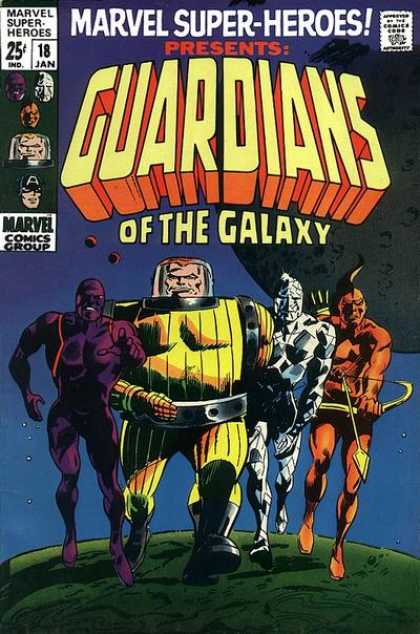 Riding the wave of speculation (and possibly reading Market Trends), I sold 2 very nice copies of Marvel Superheroes #18 and a lower-grade copy of Avengers #4
Other big books that we sold:
Tales of Suspense #39
Fantastic Four #1
Fantastic Four #2
Fantastic Four #3
Amazing Spider-Man #16 (CGC 7.5)
Amazing Spider-Man #300
Tomb Of Dracula #1
Avengers  #57
Giant Sized Xmen #1
Journey Into Mystery  #84 (CGC 5.0)
It was very interesting to see the kinds of things that are hot with collectors, casual fans, and new pop culture junkies. I was also very heartened to see young kids come up with their lists all ready, and to see how excited they get to check off a new acquisition. That was me when I was younger. I am a big supporter of digital comics, but that doesn't mean I think one should eliminate the fun collecting aspect of the hobby as well. It is great to see so many people passionate about a "great looking copy".