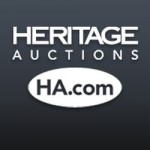 Over the weekend Heritage Auctions completed their 2013 February 21-23 Vintage Comics & Comic Art Signature Auction (7073) in New York. There were some significant pieces for sale and startling final prices were achieved. Heritage has made itself the preeminent comic art auction house and that reputation was only made stronger.
The highlights of this auction continued to be a one-two punch from the Joe Simon estate and the Shamus modern collection, continuing their selling run since last summer. This time around the big books were the first three covers of The Watchmen, with the issue one cover selling for $155,350 and the colour guide selling for $7,767.50 , which is frankly insane.
The disappointment of the auction had to be the ten Dave Sim Cerebus originals, which only managed $956 to $3,585. Based on the era and indie pedigree I expected them to sell in the Love & Rockets range, but they barely made a dent in this 1980s keys heavy auction.

This auction had a strong showing of comic strip originals spanning several decades, along with a variety of comic pages and covers. Looks like you'll need to spend on average $3,000 for a cover if you're in the market, a striking spike in the last five years.
Let's take a look at five modern works that piqued my interest.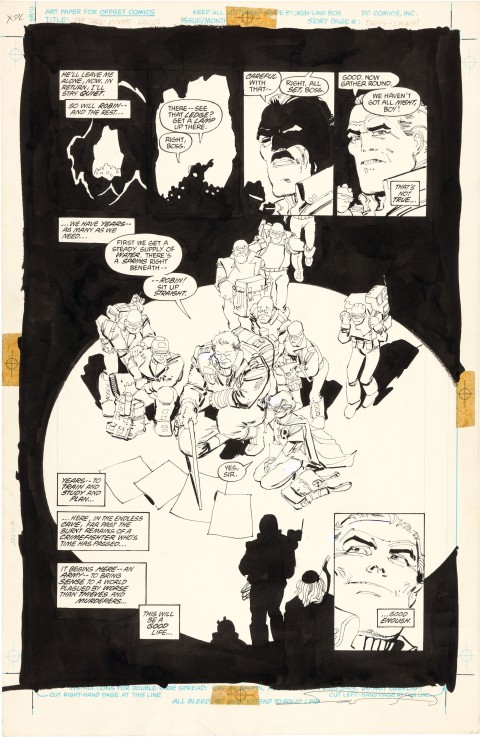 Batman: The Dark Knight Returns issue 4 page 47 by Frank Miller and Klaus Janson, 1986, sold for $46,306.25. Source. A half splash from The Dark Knight, but no Batman in costume and a whopping final sale price makes this a head scratcher. Miller work from this period continues to skyrocket, but this is a new high.
Advantage Seller.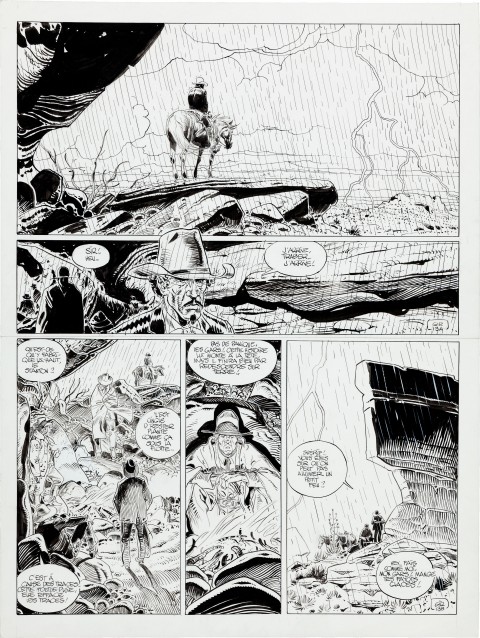 Lt. Blueberry Arizona Love page 14 by Jean Giraud aka Moebius, undated, sold for $28,680.00. Source. Moebius work doesn't come up that often in North America, and this is a page without the lead character of the series. The price may seem high but it would fetch significantly more in the European market.
Advantage Buyer.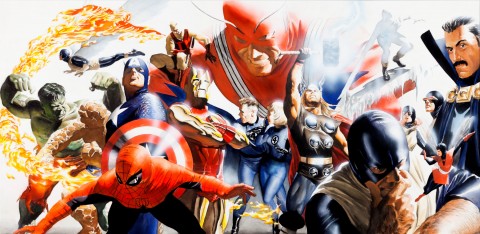 Wizard issue 42 cover by Alex Ross, 1995, sold for $68,712.50. Source. A very early Ross piece that has become pretty iconic, even though he hasn't reached his classic style by this time; you can see it in Doctor Strange's face. All the same it's an image we all know.
Advantage Seller.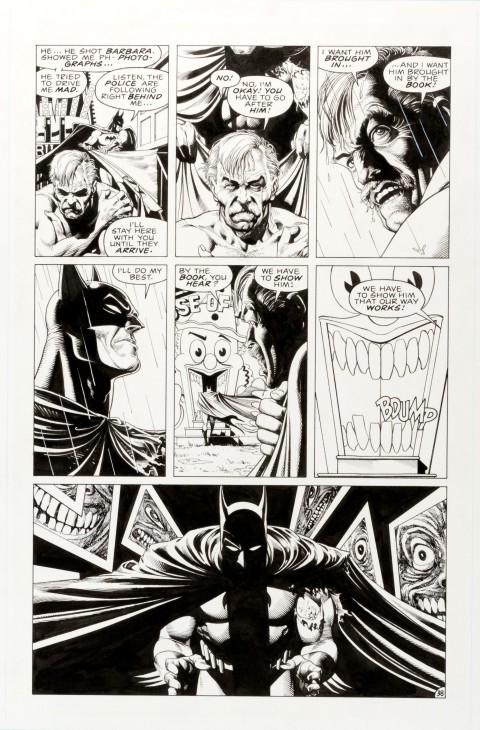 Batman The Killing Joke page 38 by Brian Bolland, 1988, sold for $47,800.00. Source. Another book that doesn't make too many auction appearances and rounding out the trifecta of 1980s material, this very nice page featuring a lot of Batman will only increase.
Advantage Buyer.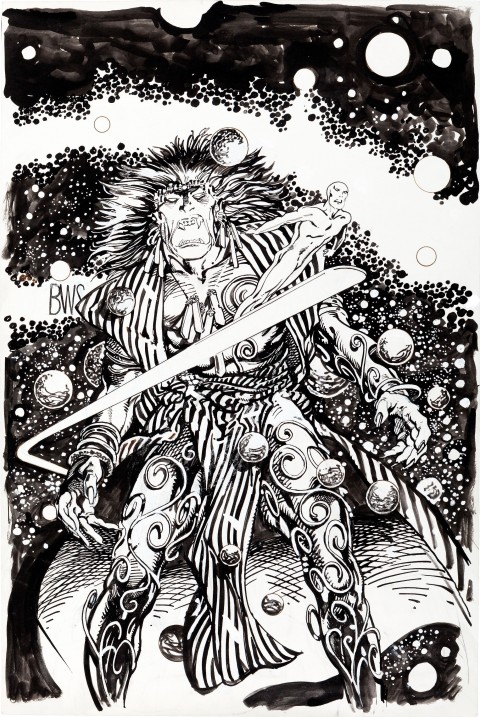 Rune/Silver Surfer issue 1 cover by Barry Windsor-Smith, 1995, sold for $6,572.50. Source. A very nice cover by Windsor-Smith featuring the always popular Silver Surfer and…some other guy most of us don't remember any stories about. All the same it's exceptional.
Advantage Buyer.