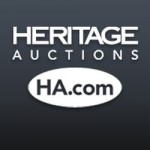 Another high profile Heritage auction ended over the weekend in Beverly Hills, with a large selection of original art going for record prices. No iconic pieces this time around but an excellent collection of material ranging from Alex Raymond Jungle Jim to Wizard Spider-Man.
The trend of covers commanding the highest prices continued, with practically all silver age covers and key modern covers bringing in the most. It's worth taking a look at the entire Heritage 2013 November 21-23 Comics Signature Auction to see what's what. Below I've picked out five items that stood out from the crowd.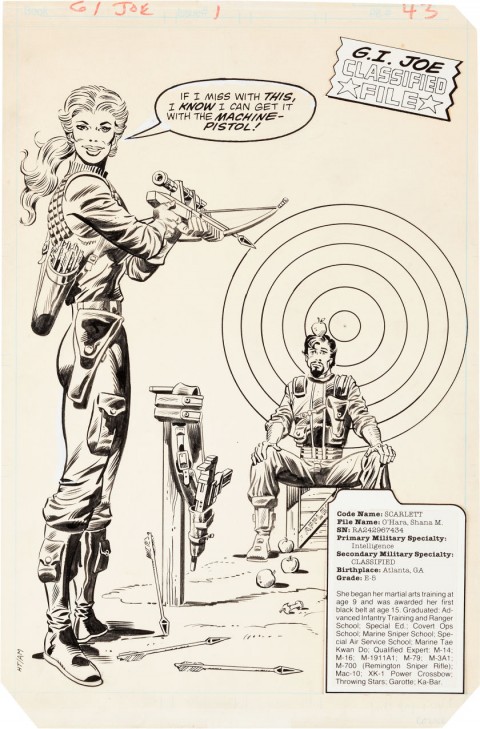 G.I. Joe, A Real American Hero issue 1 page 43 by Herb Trimpe and Al Milgrom, 1982, sold for $4,780. Source. Many boys watched the new G.I. Joe cartoon and then swept into their local variety stores to pick up a copy of the tie-in comic, myself included. I remember this page clearly. It's all about the book and characters; I didn't remember or even note the creative team at the time.
Advantage Seller. Not a lot of interest in Herb Trimpe outside of bronze age Hulks. While G.I. Joe pages are scarce and a splash page makes for high desirability it seems highly overpriced.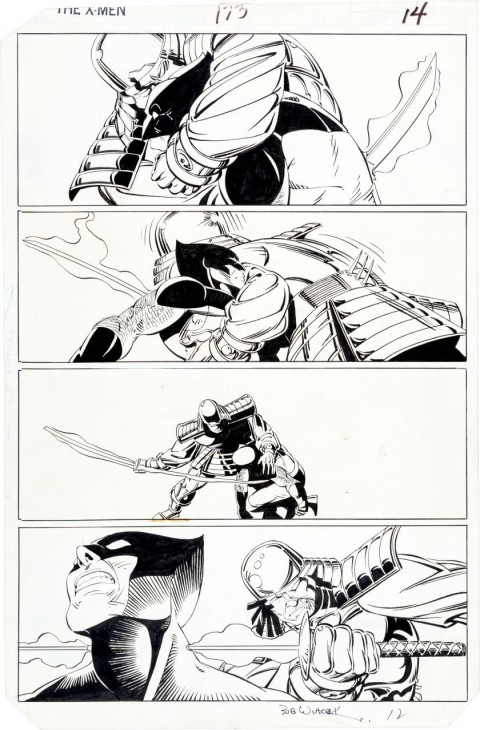 Uncanny X-Men issue 173 page 14 by Paul Smith and Bob Wiacek, 1983, sold for $9,560. Source. A great period for X-Men, with Paul Smith bringing pure magic to the book. Really nice inking by Wiacek on this page, with Wolverine's costume and his expressions in the first and fourth panel.
Advantage Seller. Leaps and bounds above similar Paul Smith X-Men pages, no doubt this page went to that level because of its tie in with the recent Wolverine movie.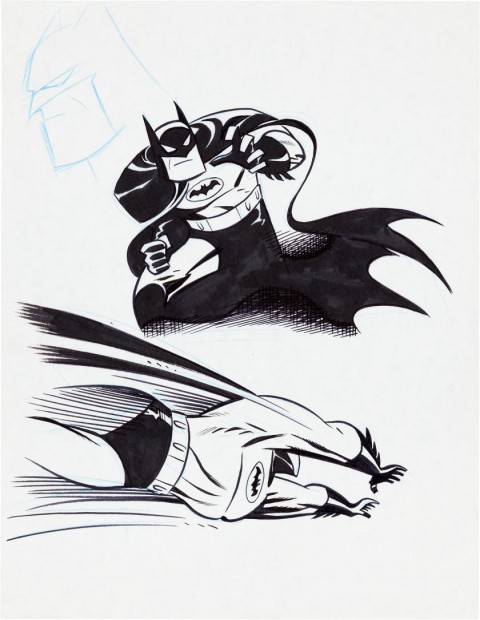 Batman by Bruce Timm, undated, sold for $334.60. Source. Timm has a very clean art style and immediately captures memories of Batman: The Animated Series.
Advantage Buyer. A great character study by Bruce Timm of his most famous work.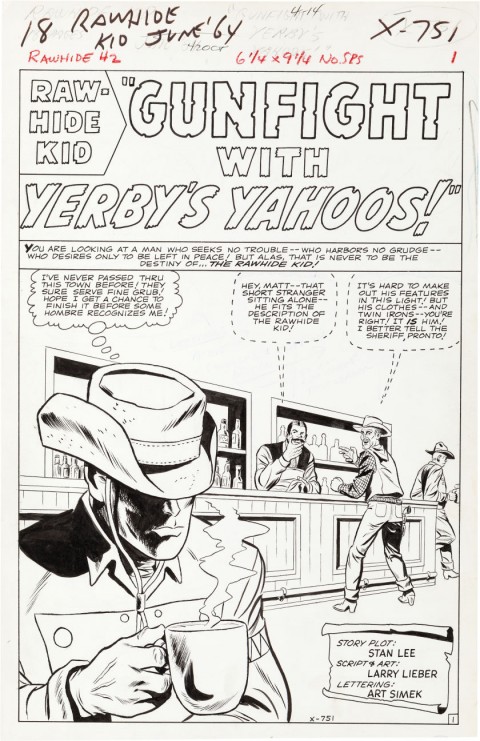 Rawhide Kid issue 42 splash by Larry Lieber, 1964, sold for $717. Source. How many comic pages have "yahoos" in the title? A great page with a smooth composition. What's the deal with the coffee: was Rawhide Kid a teetotaler?
Advantage Seller. From an era where great and wonderful things were happening at Marvel, Larry Lieber and western art work continues to languish. A great splash by an accomplished Marvel creator from 1964, and as much as I wish it was worth more people just don't care about westerns or Lieber art. Will it take a movie deal to finally bring interest?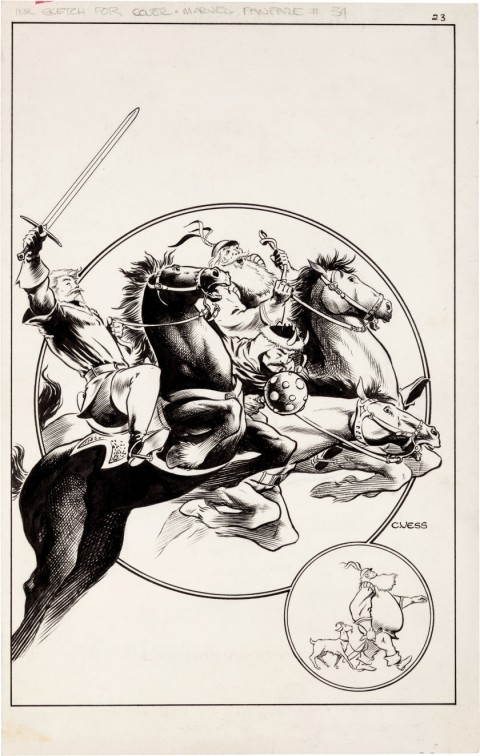 Marvel Fanfare issue 34 page 23 by Charles Vess, 1987, sold for $1,374.25. Source. Part of the amazing three issue Vess run in Marvel Fanfare featuring The Warrior's Three, this is a stunning piece that was rejected as a cover but made it into a mini portfolio in issue 34.
Advantage Buyer. While not a cover, regardless of what was written along the top, Marvel work from Charles Vess is very limited. Some Spider-Man work and this Warrior Three material, this piece is exceptional.