As part of Comic Book Daily's look at auction highlights of original comic art we're taking stock of Sotheby's recent bande dessinée auction held in Paris on July fourth. This was the first Sotheby's auction dedicated to comics work. Here's a video of the big items in the auction.
Initially 95 items were offered for bidding but only 89 items ended up in the auction; not sure what happened to the missing items, including the Moebius cover for La Déviation. Of those lots only 27 sold; I may be new to this but that seems like a very low sell through. None of the auctions by Moebius or Joost Swarte, sold; it's most telling about Sotheby's and their first foray into this material. Not many would lump Cinderella original animation cels and a Babar page in with bande dessinée.
All amounts quoted in U.S. dollars; no speculation on advantages this time around since most of this material is new to me and most of the North American market.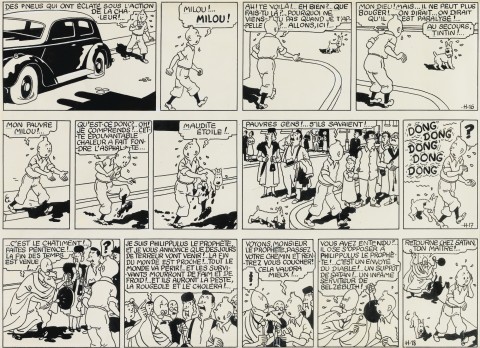 The Shooting Star pages 7 & 8 by Herge, 1941, sold for $295,672. This was the big winner of the auction, right in the middle of the estimated sale price. Original Hergé pages are rare and are some of the most sought after comic work in the world. Source.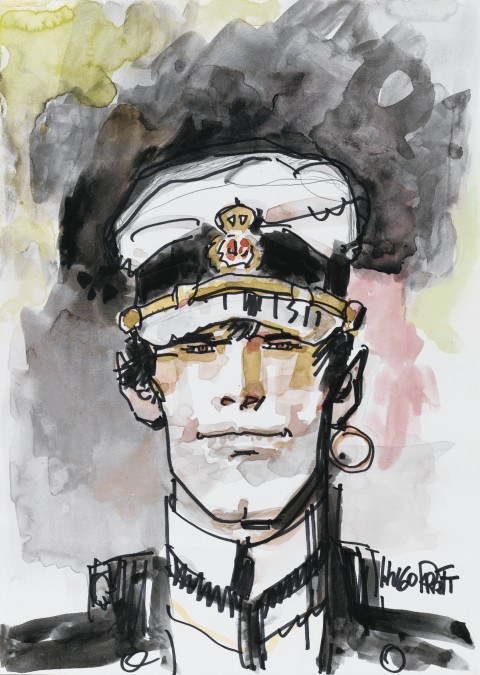 Corto Maltese by Hugo Pratt, undated, sold for $20,467. Pratt's iconic character in ink and watercolours. Source.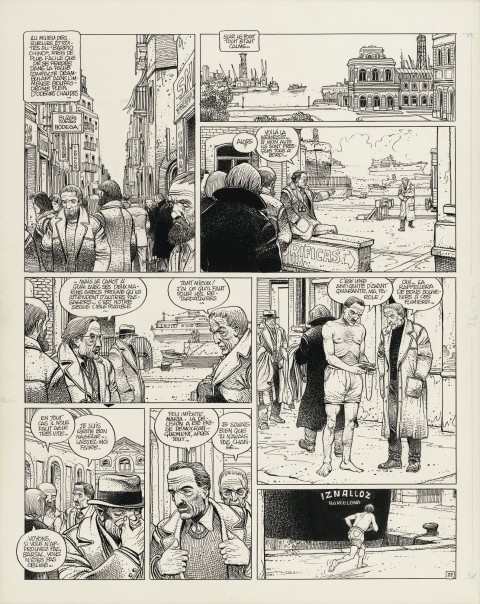 The Black Order Brigade page 29 by Enki Bilal, 1979, sold for $11,020. A well known and "modern" comic artist that has produced a wonderful wealth of material. Source.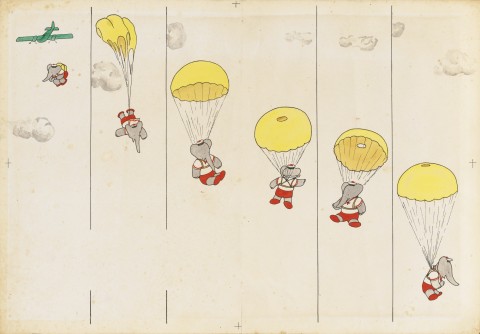 Babar's Cousin, That Rascal Arthur page by Laurent de Brunhoff, 1946, sold for $22,041. Another international sensation, Babar is a longstanding property that most children instantly recognize. How many original pages are left? Source.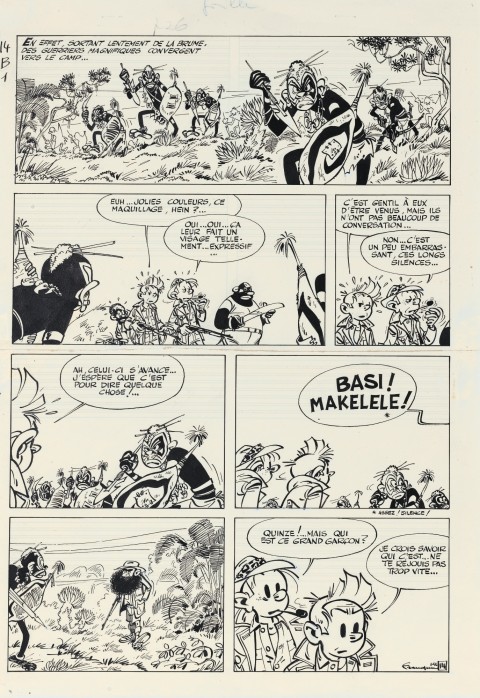 The Gorilla Gold Adventure page by André Franquin, 1956, sold for $88,607. Spirou and Fantasio follow closely in the popularity contest of bande dessinée characters, and this is a beautiful original page. Source.