Christmas is just a few short days away.  It's time to slow down, kick back and enjoy the holidays, that is of course if you've finished all your shopping.  If you haven't… I feel for ya!
Leading up to Christmas, I like to take it easy with a nice whiskey, some homemade caramel corn and a movie.  In our house we have our family favourites like "A Christmas Story" and "Jingle All The Way"… shut up… that movie is awesome.
But if you are like me, and you want something different that seeing Ebenezer Scrooge being visited by three ghosts, or George Bailey realizing that he has a wonderful life, how about trying out these "Nerdy" Christmas Classics:
Iron Man 3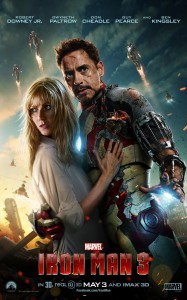 It was odd seeing this summer's blockbuster Iron Man 3 take place during Christmas.  It just felt wrong seeing it in May with Christmas as the backdrop to the movie, but right now is the perfect time to watch the movie.  Christmas isn't the main plot to the movie, but it is a running theme throughout.  I also have no doubt this will be on many people's Christmas list, so it's only fitting that many people will be watching it for the first time right now.
Iron Man 3 was written and directed by Shane Black.  This isn't the first movie he's written that has taken place during Christmas.  It's his fifth.  Yup… 5.  Some of Shane Black's other movies are The Last Boy Scout, The Long Kiss Goodnight, Kiss Kiss Bang Bang and his most successful movie (besides IM3)… Lethal Weapon.  All of these movies take place during Christmas time.  I think it's interesting that he has written so many movies that take place during Christmas, and if you wanted to watch them all… there's 5 new Christmas classics.  Not bad for the guy who makes all the "lady parts" jokes in Predator… oh yeah… that's the same guy all right.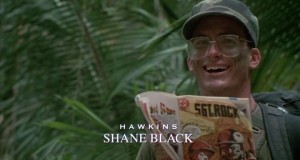 Batman Returns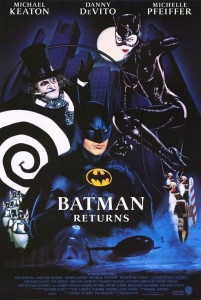 This one didn't even cross my mind until Paul Tappay (from Pulp Comics) suggested it.  It had been years since I had seen Batman Returns and it is a great suggestion.  Christmas is essential to the plot in Batman Returns.  Oswald Cobblepot was abandoned by his family at Christmas.  The Penguin's gang attacks the tree lighting ceremony in Gotham City.  Batman and Catwoman figure out each other's secret identity because of mistletoe (and one of the greatest line in movies). Wow… lots of Christmas joy in this movie.  I better dig it out of the DVD rack right now so I can watch it later.
Batman Returns isn't as well respected as it's predecessor but when you compare it to what followed in the original Batman franchise, it is a great movie.  Batman Returns tried something really different at the time too.  It introduced two villains to tangle with Batman.  Now that is just normal for a Superhero movie, but back in those days it was an ambitious undertaking.  Since Bruce Wayne/Batman was well established in the first movie, the producers had time to develop the characters of Penguin, Catwoman, and let's not forget Max Schreck (portrayed by Christopher Walken).
Dick Tracy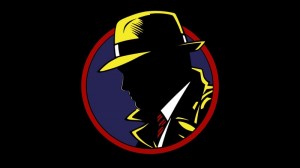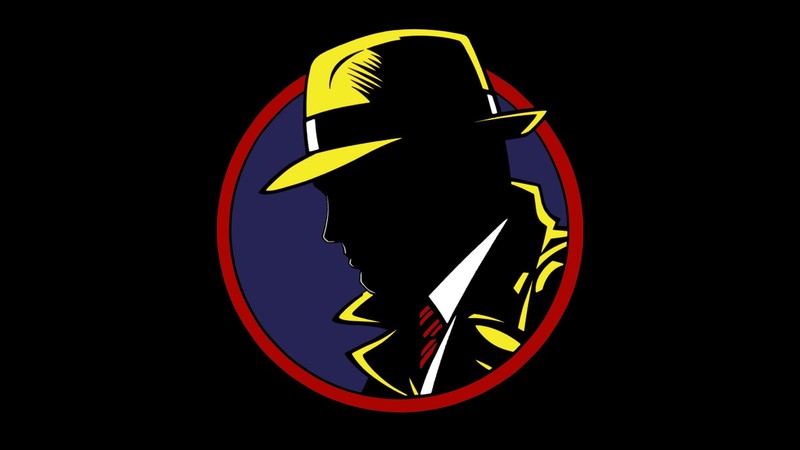 Dick Tracy would find a place on every list I make about movies.  I'd try to find someway to fit it in there.  Dick Tracy is one of the under-rated movies that seems to be forgotten these days.  When it came out in 1990, it was popular, but it didn't "set the world on fire" like it should have.  Dick Tracy has an amazing ensemble cast featuring some of Hollywood's biggest stars.  As well as an amazing musical score and soundtrack.  Dick Tracy is one of those movies that was 20 years ahead of it's time.  There were lots of complaints that the movie looked too "cartoony", but that was the point.  It had the feel of the original comic strip, as well it was an homage to the old gangster pictures of the 30's and 40's.
Christmas isn't featured heavily in the movie, but the film's finale takes place on New Year's eve, as Big Boy Caprice is trying to escape with Tess Trueheart as he is chased down by Dick Tracy.  Dick Tracy is now on Blu-Ray and I strongly recommend picking up this movie.  Over 20 years later, I still think this is an essential movie in anybody's comic book movie collection.
Ghostbusters 2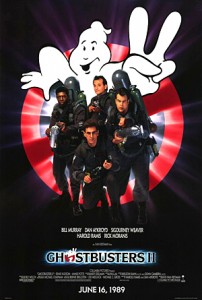 Ghostbusters 2 is another movie that just happens to take place during this time of year.  There are a few scenes in the movie where you can see the "boys" chasing after ghosts while wearing Santa hats, and the finale of the movie leads up to Vigo trying take over the world at Midnight on New Year's eve.
This is another movie that was crucified by the critics when in originally came out.  But when you watch it now, it is a great movie.  I think it is another case of being an inferior movie, when compared to the original.  But if you look at it by itself, it is just a good fun movie to watch.  And if you run out of time and can't see all of these movies on my list, you could watch it on New Year's eve.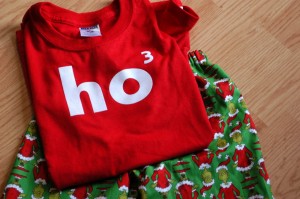 Well there you go folks.  There's my list of nerdy Christmas movies that you may not have thought of watching this holiday season.  I know there's a lot more out there so if you have a favourite that I didn't mention, make sure you put it in the comments below.  I wish you all a very safe and happy holiday season and remember these two things… if your Aunt makes you bunny pajamas with feet… wear them… she put a lot of work into them.  And lastly… be careful with your new Red Rider BB gun… you don't want to shoot your eye out.
Merry Christmas everyone!!!