Next week at this time, I will be making plans to be at the local movie house to catch THOR.  This will be the first of 2011's summer comic book movie blockbusters.  This summer is going to be a real treat with four big comic book movies (Thor, Green Lantern, X-Men First Class and Captain America) and other comic related movies (Cowboys and Aliens and Conan the Barbarian) coming out.  This is the biggest comic book movie year yet, and it will only get better for 2012 as the Marvel Cinematic Universe combines with The Avengers.
The one I am really excited for is Captain America.  I can't wait.  I think it will be the biggest comic book movie this summer (we'll see how my prediction goes in the fall).  I started thinking, what are the movies from previous summers, that I couldn't wait to see.  Now of course there were many I couldn't wait to see, but I mean really can't wait to see, I mean counting down the days, marking it on every calendar that I will not be available on that day.  Here are the movies on my list.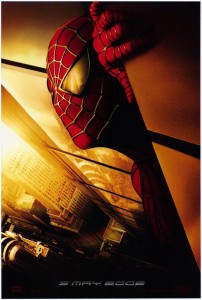 Spider-Man (2002)
The summer of 2002.  X-Men proved that a Marvel movie could be very successful, and finally we were getting a movie about Spider-Man.  May 3rd was the release date for the movie, but before it was released I got a copy of the Spider-Man soundtrack.  I listened to it non-stop.  Chad Kroeger and Josey Scott's Hero was the soundtrack to my summer in 2002.  I waited in line at the theatre to see Spider-Man on opening night.  When the movie was done, I was amazed.  It was awesome.  It was worth the wait to get a Spider-Man movie that was done right.  I didn't get as excited to see 2 or 3, but the first Spider-Man was worth the wait and the hype.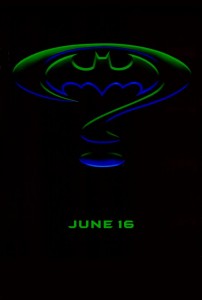 Batman Forever (1995)
In the summer of 1995 I was waiting for the third installment of Batman.  The first two Batman movies were awesome, so the third one was going to awsome-er, well… it was different.  My sister won passes to an advance screening, so we went to see it 3 days before the regular opening.  I did think it was cool, but obviously Joel Schumacher had a different vision for Batman than Tim Burton.  By time that summer finished I saw Batman Forever five times in theatre.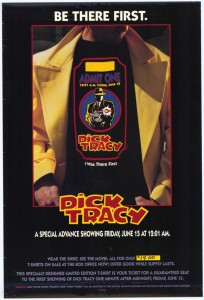 Dick Tracy (1990)
With an all-star cast, Dick Tracy was the big comic book movie of 1990.  I bought lots of Dick Tracy merchandise that summer.  I had the action figures, T-shirt, trading cards and searched all over to find the Dick Tracy replica watch (never found one).  Dick Tracy was the one summer comic book movie that I never got a chance to see in theatre (but saw it on VHS as soon as it came out).  It remains one of my favourite comic book movies and maybe one day we will get the sequel to this one.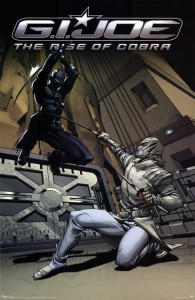 G.I. Joe: Rise of Cobra (2009)
Well I guess you can tell by reading my posts I love G.I. Joe.  Since Rise of Cobra (ROC) is more than a comic book movie, it fits into that Action Figure/Comic Book/Cartoon movie genre where Transformers and Masters of the Universe reside.  I followed every scrap of information I could find for ROC.  I was told that "apparently" during Superbowl XLIII, I screamed like a teenage girl when I saw the ROC movie teaser trailer, I can't verify that information, because I think it is completely false (my wife says if you ask her she will confirm it did happen).  I even added a count down to the release of the movie as my signature to all my emails.  I saw ROC in theater twice during its first week, and ended up seeing it four times in theatre.  I am one of the very few hardcore G.I. Joe fans who love ROC.  Yes there are some things that I would have changed, but I love the movie.  I waited forever to finally see a live action G.I. Joe movie and I can't wait for the sequel…. August 10/2012.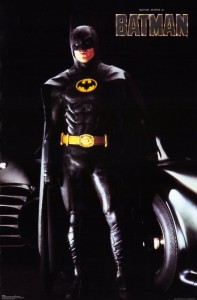 Batman (1989)
Finally the movie I waited for ever for was Batman.  When I was a kid there was 4 Superman movies, but there wasn't a Batman movie yet.  My favourite hero is Batman, so I would eat, sleep and breathe Batman.  I would watch every single movie clip and interview that I could get.  I clipped movie pictures out of the paper and put them in a scrap-book.  I bought the Batman: Official Book of the Movie, and I read it cover to cover a million times.  The theme song to that summer was Prince's Batdance.  Unfortunately I couldn't see it opening night.  I was only 13 at the time, and I lived in the country so I couldn't easily get into town.  The movie was very successful and ran for most of the summer.  My uncle took my cousin and I to see the movie in August and I was awestruck.  It was my favourite movie I have ever seen in theatre and remains my favourite movie experience of all time.