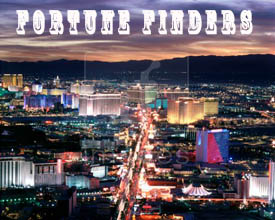 This past weekend I was watching the National Geographic channel and there was a program on called Fortune Finders. The show focuses on the Public Administrators office in Las Vegas. After someone dies in Las Vegas, with no apparent next of kin, the Public Administrators office will come in and investigate to try to locate the family of the deceased. There was one case they were investigating that caught my eye, and it was about comic books.
The Public Administrators office was called to a residence in Henderson, Nevada. The deceased was a 27 year veteran and a Sergeant in the US Army. He had completed one tour of duty in Vietnam, and he was also the recipient of a Purple Heart.
One of the first things that the PA office does is secure the site, and remove any valuables from the residence. The most important items they try to secure is cash, currency or collectibles. What made this case different was the deceased was a comic book collector. At first the Public Administrator (PA) checked out some of the long boxes and he found hundreds of comic books. Some were valuable, while some where just run of the mill comic books.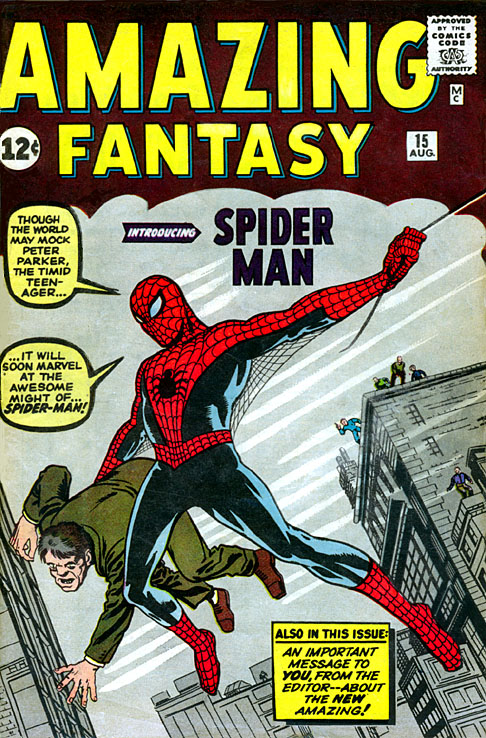 They found a safe and had it opened by a safe company. Inside they found silver dollars and other collectibles. The last item they pulled out of the safe was a black binder. When they opened the binder they were shocked. Inside was Amazing Fantasy #15. This was the first appearance of Spider-Man. Not only was AF #15 in the binder, but also Amazing Spider-Man #1 and #2 to name a few. The binder was just full of early Spider-Man issues. The PA knew there was something valuable there, and took the comics, with the silver dollars back to the PA office so they could be locked up until they found the next of kin.
Some time later the PA office went back to secure the rest of the valuables. There was a lot of long boxes. Some of the boxes were labelled. There were Archies, Dell Comics, Marvel and one box was marked Green Lanterns. All of the long boxes were catalogued and sent to the PA office's warehouse.
The PA office found the deceased's brother, Merle Johnson, and he travelled from Florida to Nevada to meet with the PA office. Merle was informed of his brother's passing, then he was told about his brother's comic book collection. The binder was shown to him that contained the AF #15 and ASM #1. He was told that the comic book collection may be worth something, and he should get it checked out.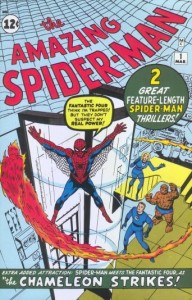 Sgt. Johnson's neighbour helped Merle Johnson load up the comic books from the PA warehouse. There was a shot of the comics loaded into a moving truck, and I lost count at 24 long boxes. There would have been thousands of comic books. Merle Johnson took the comic books to a local comic book shop for a quick appraisal. After looking through the black binder, and checking out the long boxes on the moving truck, the shop owner figured the collection may be worth $250,000.00. Merle Johnson was completely shocked because he didn't know comics could be worth that much.
During the final thoughts of the show, Merle Johnson said that he had no idea of the value of the comic books and he advised that everybody should have a will. He also said that it is a good thing to get "closer to your people" or keep closer to your friends and family, because life is too short.
There are several good tips I took from this episode.
Make A Will
When you are young, it isn't something you think of, but we will all die eventually. What will happen to your stuff?
To make this easier on the people who will take care of your things after you are gone, make a will. You can then decide what item will go to which person. Or you can try doing the Egyptian thing and be buried with all your worldly possessions… but I don't think that's going to work out for the best.
But seriously… make a will. It will make it easier on everybody after you are gone.
Tell Your Family What Your Collection Is Worth
Some people may not want to do this, but I think it is a good idea. Not everybody understands collecting comic books, action figures or collectibles as a hobby. If someone has no idea what something is worth, it may be thrown out, or given away after you are gone. If you have a copy of X-Force #2 (just for arguments sake) lying around, you need to tell your family that this comic is worth something. It could be sold after your passing, instead of being put in the recycling box on garbage day.
A death can be expensive. If you don't have the proper coverage, your family (or friends) may have to sell your collection to cover those costs. If they know that you have something valuable, then it can be sold at the proper price, instead of winding up on the shelf at a thrift store.
If It's Hidden, Tell Somebody
OK I know, you have something that is really awesome and cool, but you don't want it lying around in the open. You know, just in case somebody wants to take it. Tell at least one person. They can even be the executor of your estate, but tell them where you have hidden all your cool and valuable items. This is just to prevent from something being left behind from your estate.
Make An Inventory
Making an inventory is an important issue to me. I have a database for my comics, video game, action figure and movie collections. I keep a copy of it on my Blackberry, and I have a copy saved "in the Cloud". I can access the Cloud version of my database anywhere. You never know what will happen to your residence and your file system there. If you can access it online, it will always be safe from destruction. I also take a picture of all of my action figures and save them on my Facebook account. I can use it for reference on the condition of my action figures in case something happens.
The inventory will also make it easier for your family to figure out what you own, and how much there is of it.
Get Closer to Your Family and Loved Ones
Merle Johnson said it in this episode of Fortune Finders and it is the truth. Get closer to your people. Get to know your family better. Stay in touch with them. Do the same with your friends. Life is too short and make the best of it. All this stuff, the comics, the games and the action figures cannot replace the fun times you can have with your friends and family. It's just stuff. The people in your life is the important part of life. Trust me you will appreciate the time you spend with them. And they will appreciate it too.