Reading BALTIMORE for my last column made me want to finish reading a couple of books on my shelf from two frequent Mike Mignola collaborators: Richard Corben and Guy Davis.
Creepy Presents Richard Corben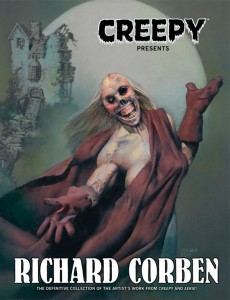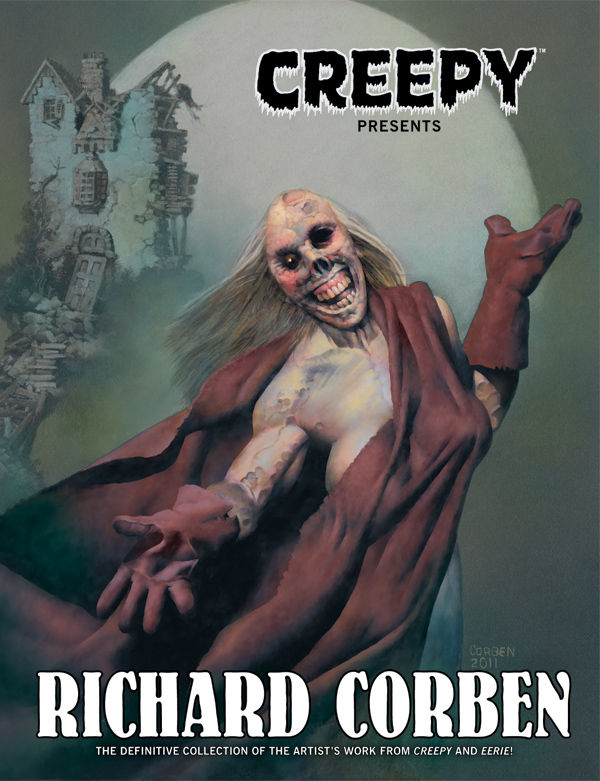 Richard Corben drew one of Mignola's creepiest Hellboy stories, THE CROOKED MAN. He's also been churning out a number of remarkable one-shots and miniseries for Dark Horse over the past couple years, not the least of which is the recent one-shot, THE RAVEN AND THE RED DEATH, where Corben expertly adapts two Edgar Allan Poe stories, something he's made a habit of throughout his career.
I'd picked up the massive, 320-page Corben hardcover earlier this year. It collects much of Corben's contributions to the horror anthology series CREEPY and EERIE, published from 1964 to 1983 by Warren Publishing. Dark Horse, in collaboration with now-owner New Comic Company, has been collecting CREEPY and EERIE issues in an impressive archive series. In addition, the two companies began publishing new issues of CREEPY in 2009 and EERIE in 2012, which also feature contributions from Corben, both reprints and new. In addition to the issue archives, several collections have been released featuring specific artists, including Corben, Bernie Wrightson and Steve Ditko.
Corben's style is perfect for short-form horror. His figure work is often oddly misshapen, though highly detailed. He's got a knack for drawing monsters and gore, but it's the expressions on his victims faces that often leave the truly lasting impression. At the same time, Corben can bring an oddball sense of humor to even the darkest story. Corben collaborated with many writers for his contributions, but also wrote a handful of stories.
The stories in this volume range from murder mysteries to shark attacks to ghoulish cemetery tales. Also included are some of Corben's early and highly-regarded Poe adaptations, including his first try at THE RAVEN.
At $30 for a new hardcover, this book is probably best recommended for those who know and love Corben's work. An Amazon Kindle edition is also available for $14.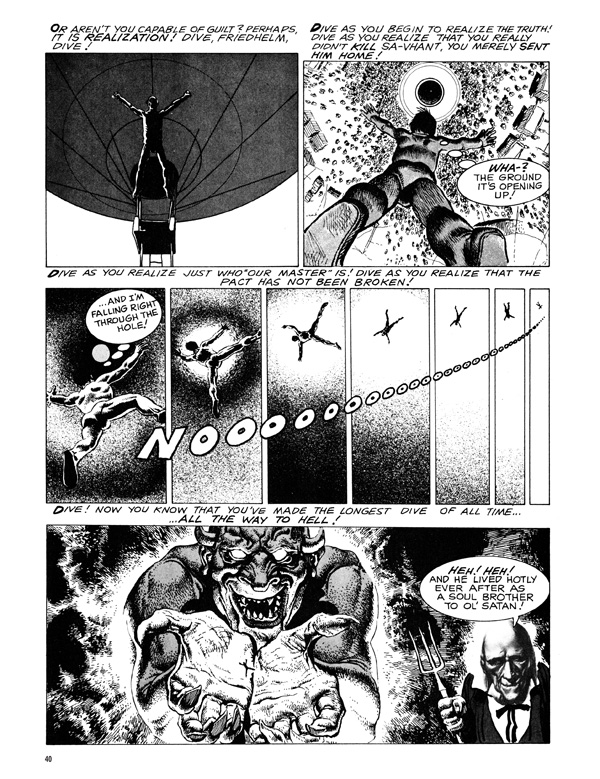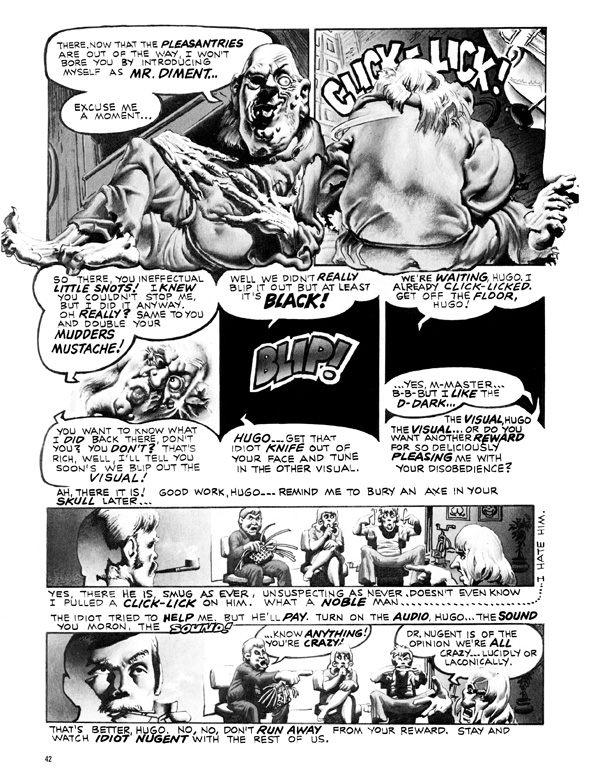 Baker Street: Honour Among Punks and Children of the Night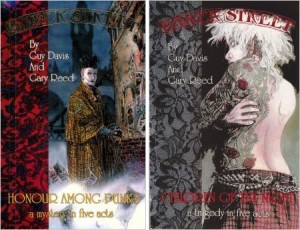 Guy Davis has probably contributed more to the Mignolaverse than he will ever be recognized for. He drew the Hellboy spinoff series, B.P.R.D., from 2003 through 2011, and his monster and character designs are how most readers will remember them. Long before he joined the B.P.R.D., however, Davis wrote and illustrated the BAKER STREET series for Caliber comics.
The series ran for ten issues, from 1989 to 1991, and was a Sherlock Holmes-inspired story set in an alternate London in which World War II never happened and Victorian sensibilities persisted into the late 20th Century. At the center is Sharon Ford, a punk detective who solves crimes in the punk underworld, along with her sidekicks Sam and Sue, the latter of which fills in for Watson in these stories.
The series is divided into two discrete story arcs, which were collected into two trade paperbacks by Caliber, which ceased publishing in 2000. The whole run was later collected into "complete" editions by iBooks and Milk and Cookies Press, but the original Caliber trades, Honour Among Punks and Children of the Night, seem to be much easier to acquire in the used marketplace on Amazon. (I found used copies of both at Powell's in Portland, Ore.)
In the first arc, Honour Among Punks, Sharon and Sue are on the trail of an art forger who is stirring up trouble in London. Meanwhile, tensions are high in the punk underground, and a mysterious ripper-like killer is stalking the streets. In the second arc, the identity and sad conclusion of the ripper is revealed. For the first arc, Davis and Caliber-founder Gary Reed wrote the story together, while Davis provided pencils with inking assists by Vince Locke and Alan Oldham. The style ends up being a weird amalgamation of proto-Davis figures and Archie-like expressions.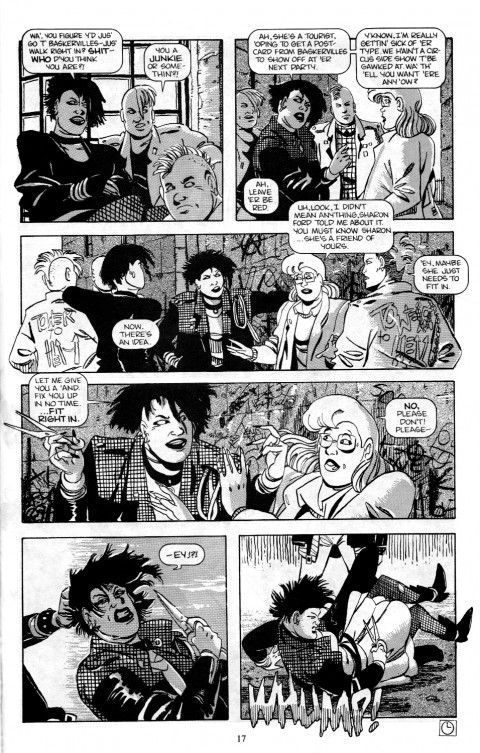 By the second arc, Davis has taken over full writing, penciling and inking duties, and the beginnings of the style many fans would come to love can be seen. You can almost watch as his confidence improves from page to page. The second arc also flows a bit better, and the consequences of the case are far more dire. CHILDREN OF THE NIGHT not only creates a deeper emotional connection with the reader, but also addresses issues of classism and gender identity that ring perhaps even more true in 2013 than they did in 1991. The appearance of the punks in Baker Street might seem a little dated, but their ethos and attitudes couldn't be more relevant. CHILDREN OF THE NIGHT would be the last Baker Street story, and it's a shame it ends on such a sad tone, but I suppose it's fitting.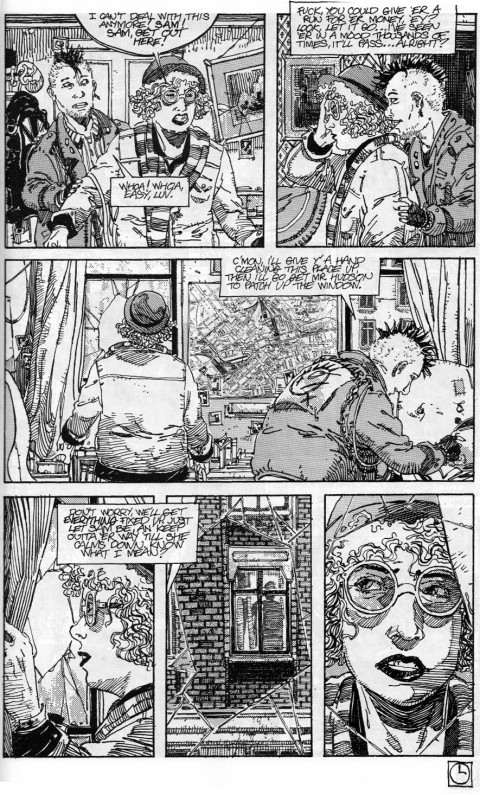 Guy Davis is a personal favorite of mine, and since his departure from B.P.R.D. there has been precious little comics output from him. He is reportedly working on a follow-up to his demon-hunting opus THE MARQUIS, and he spent a good deal of time helping Guillermo Del Toro design monsters for the film PACIFIC RIM. (Some of his sketches can be seen in the special features that come with that film.) But while I hope for Davis' return to comics, it's fun to go back and find the series he worked on before I knew him. Now to track down more SANDMAN MYSTERY THEATRE trades.