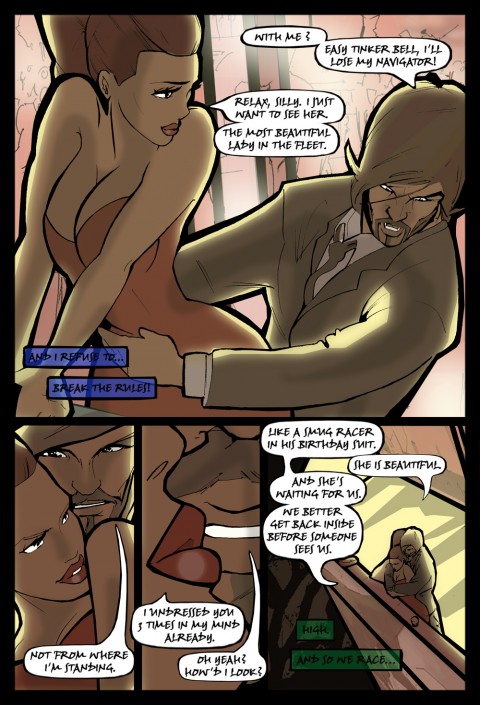 Sebediah Aziza
Racer
See Page 1
Kalila Corliss
Navigator
See Page 2
See Page 9
GR107 Press Release
As is common knowledge among GR fans all over the globe, the first race in the opening phase  of GR107 will be held in Rome.   The following 2 race-locations will be revealed during the transfer periods,  as per race-rules and regulations.
Earth Phase
Race 1 – Motorcycle – Rome, Italy – Lights Out @ 12:00 noon – Sat 27th August 2016.   Upon completion of the circuit, the racer is collected, the racing vessel is discarded and the transfer period begins.  Race 2 venue is announced.  Teams proceed directly to the new venue.
Race 2 – Dune Buggy – Venue TBC – Lights Out @ 17:00 – Sun 28th August 2016
Race 3 – Supercar – Venue TBC – Lights Out @ 15:00 – Mon 29th August 2016
Follows:
Ocean Phase
Sky Phase
All race-ships carry the 9 individual vessels needed to race.   All 'used' racing vessels are discarded during the transfer period.   All discarded vessels will be auctioned during the post season or re-configured/recycled in time for GR108.
If you live in — or near to — any race-venues selected for GR107, please adhere to the code of conduct  and help us to maintain the highest levels of safety throughout.