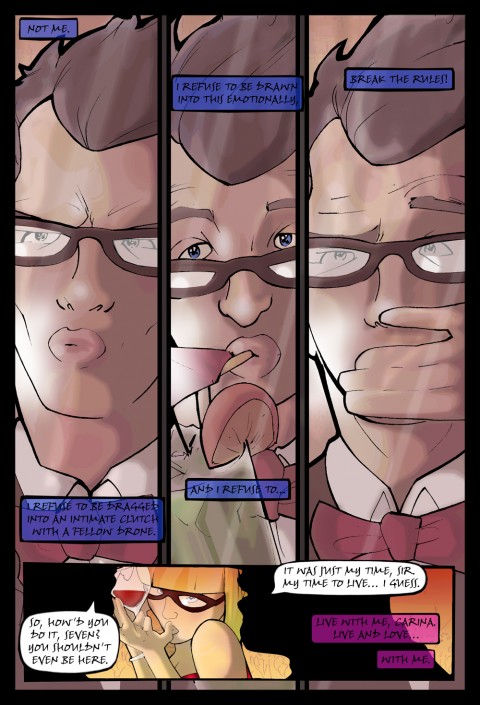 Dr. Felisberta Blaise
Doctor
See Page 4
Leona Dureau
Apprentice
See Page 5
Kalei Carina
AKA: "Lucky Seven"
Apprentice – Masquerader
See GR107 Draft Day
Apprentice: Dureau – Celerity – Diary Entry #1
Day zero.  Just one more sleep until 'Lights Out' and all I can think about is what to wear under my uniform!  My first assignment was to get a quote from each of the crew so, here are their 'candid' thoughts.
Enjoy.
Avalon:
"In less than 24 hours, our natural, animal instincts will take over our souls causing a global show worthy of its billion glaring eyes and we'll race to the finish with one simple, common goal.
To win."
Seb:
"You want Shakespeare or Plato?  If you wanna be serious, Pen… get me a drink."
Blaise:
"A quote at this time would be arbitrary and dormant in its nature.  The 'calm before the storm' almost.  A more satisfying quotation would be extracted from its subject amidst the point of entry or 'peak'.  Ask me again around midday tomorrow."
Kali:
"Arr, it's so amazing, I'm so amazed by everything!  The people are amazing and the atmosphere's incredible.  Just what I've been looking for… you know?  So amazing x"
Beau:
"I'm just happy to be here, hun."
Leona:
"For me… it's the most exciting thing that's ever happened ever! and it's just the beginning.  I hope to have a long career in the GRA.  I'm so lucky."
Regular diary entries will now follow between race-phases.  Diary entries are required of all Apprentices.