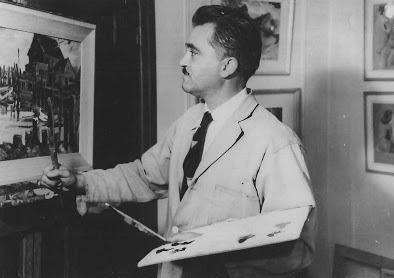 During the WECA period, Educational Projects in Montreal seemed to be putting out the poor cousins of those Toronto and Vancouver comics which were populated with fictional and fantastic crime and Nazi fighters of all shapes and sizes. Canadian Heroes Comics was the bland, sawdusty health bar that was good for you on newsstand shelves packed tightly with shiny-wrapped, colourful candy bars that probably weren't. Which do you think kids chose as favourites and how do you think this translated to collectors of those old Canadian war-time comics over seven decades later?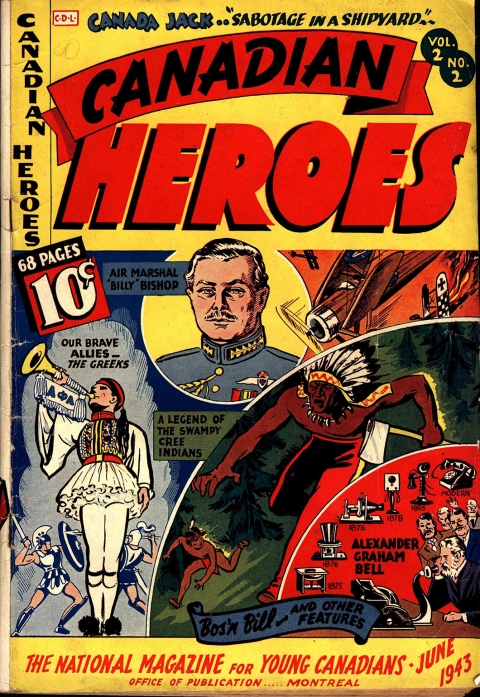 Today Canadian Heroes Comics are generally not as prized as acquisitions as Maple Leaf, Bell Features and Double A books are. But, I think this is an unwarranted and uninformed dismissal of what were the most Canadian of all the war-time comics and probably the most Canadian comics ever.
Educational Projects had a great stable of artists with Joseph Hillenbrand, Sid Barron, N. L. Bassett, and Neda.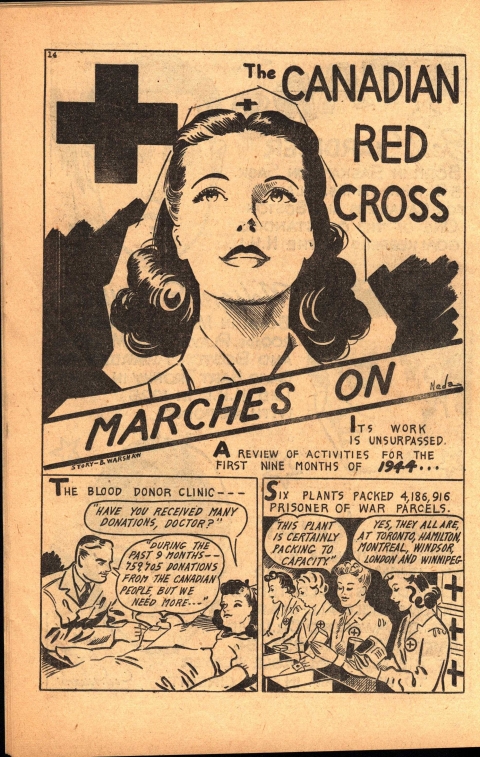 Overseeing them, much in the way that Dingle did at Bell I guess, was George Menendez Rae who did most of the covers, a central feature story about the RCMP and also created Canada Jack. Taste is a very personal thing but, in my opinion, Rae was among the very best, if not the best of the war-time Canadian comic book artists.
His figures were always solid, smooth and gracefully animated where needed. He often used a lot of pencil/charcoal shading that produced an almost wash-like effect. Of all the Canadian Heroes Comics features, Educational Projects saw fit to release compilation issues of only Rae's RCMP stories (in 1944) and his Canada Jack series (in 1945).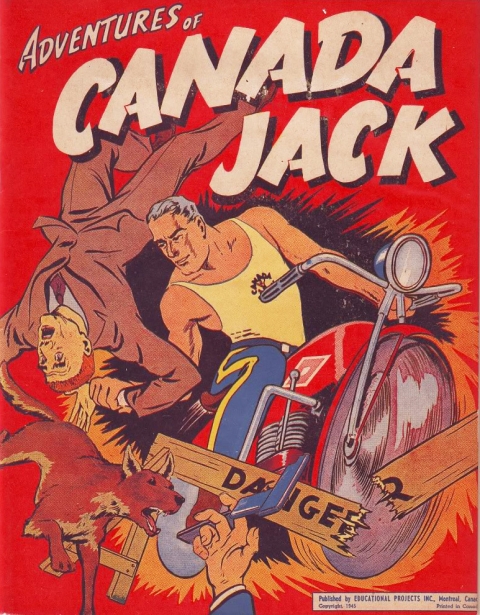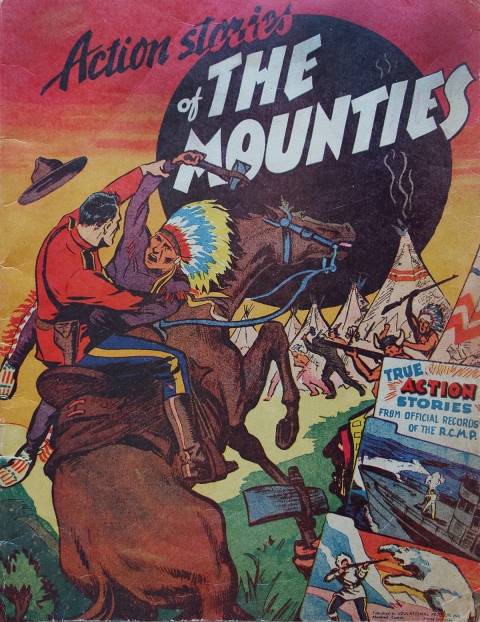 Rae was born in New York City in 1906, though his family came from Spanish and Irish stock. This put him in a tier of Canadian wartime comic book artists born in the early 20th century but before the First World War such as Harry Hall, Oscar Schlienger, The Kulbach twins, Avrom Yanovsky, and Adrian Dingle. They were in their thirties and already had training and experience when they started working in comics and served as mentors and role models for the younger artists. Sometime before the Second World War, Rae moved to Montréal and lived the rest of his life in that area.
Before getting on board with Educational Projects, Rae did a couple of pulp covers for the May and July 1942 issues of Canada's Uncanny Tales. Both were typically lurid and fantastic as were most pulp covers of the time and quite different from his future comic book work.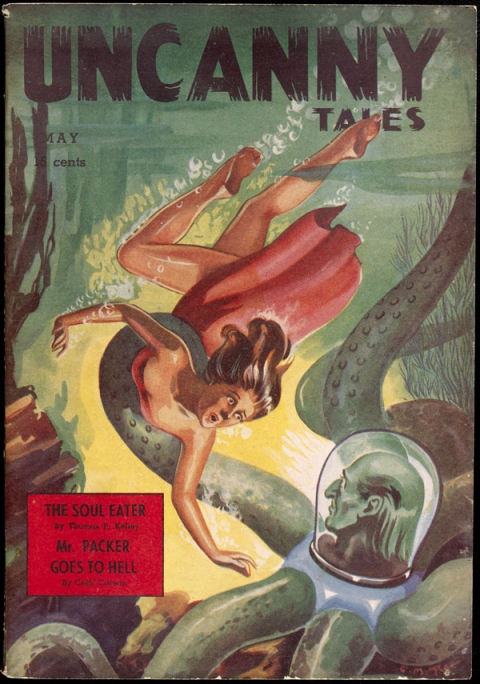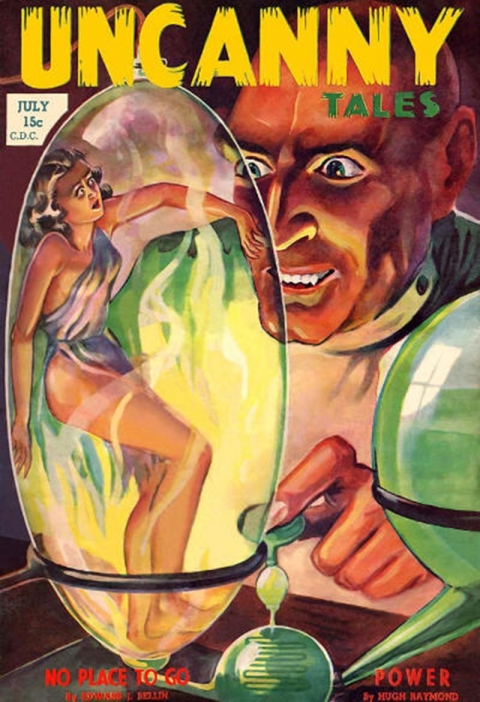 Rae worked for Educational Projects right from the start in the fall of 1942 doing RCMP stories that were, according to the caption on each splash page, "adapted from official records." He also introduced a series on native Canadian myths, but his most noteworthy creation, Canada Jack, first appeared in the fifth issue of the title. Harry Halperin, the publisher and overseer of Educational Projects felt that Canadian Heroes Comics should have a fictional feature to throw into the mix and Rae came up with a world-class gymnast type, in a tank-top shirt with a small, half-maple leaf emblem in the centre of his chest and smart gymnastic pants that had a stripe going down the side of them and gave him the patriotic name, "Canada Jack."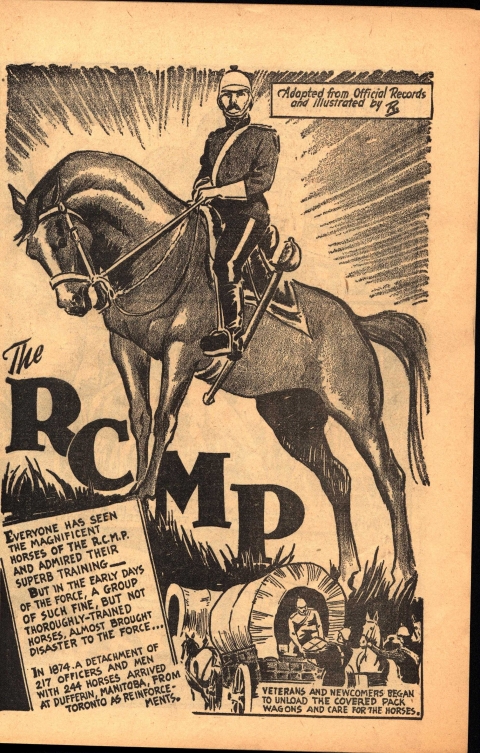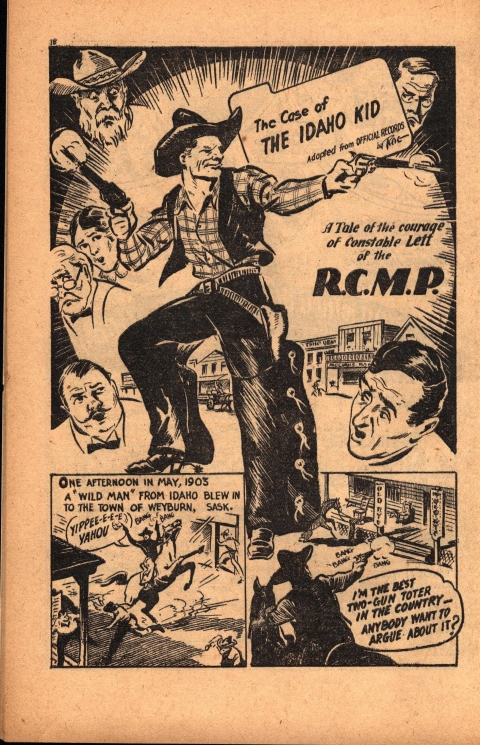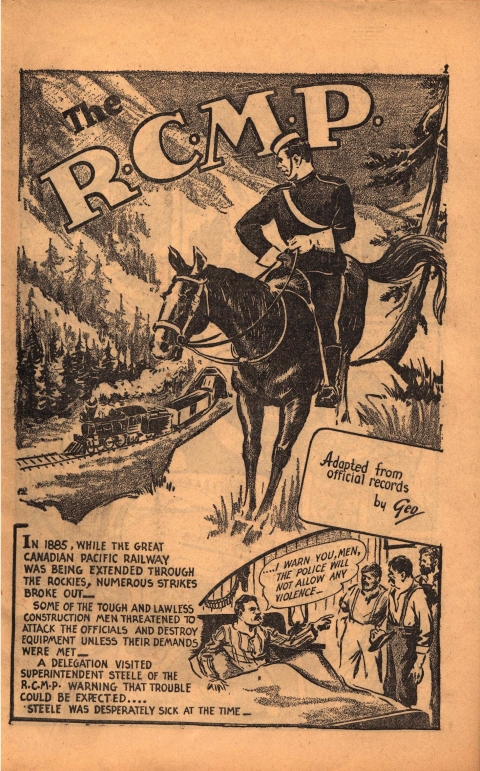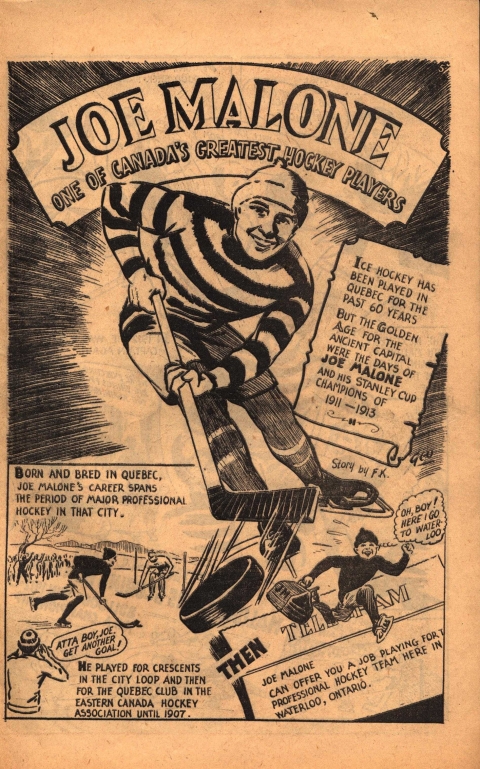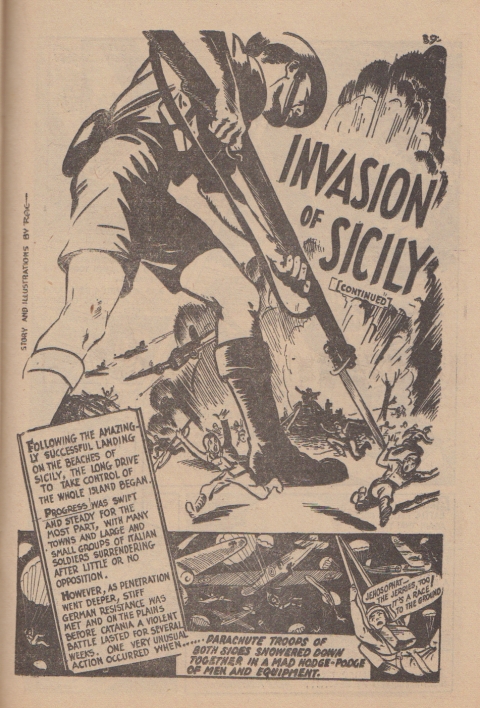 Canada Jack seemed to be the counterpart of Bell Feature's Johnny Canuck, except for the fact that he never went into a theatre of war, but fought only on the home front against saboteurs and other fifth columnists. It was always a wonder why Canada Jack hadn't been drafted. His feature stories didn't appear to be central to the Canadian Heroes comic book. They were always shunted towards the back of each issue and, in the 25 issues that he appeared, he only got on two front covers (apart from his later compilation issue).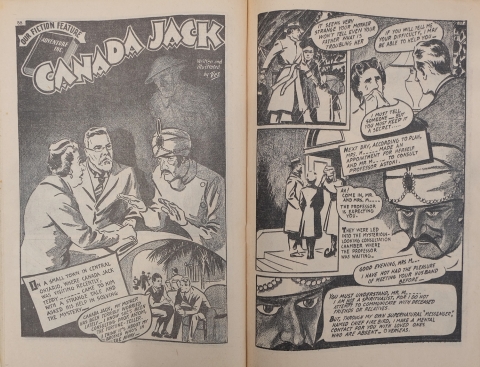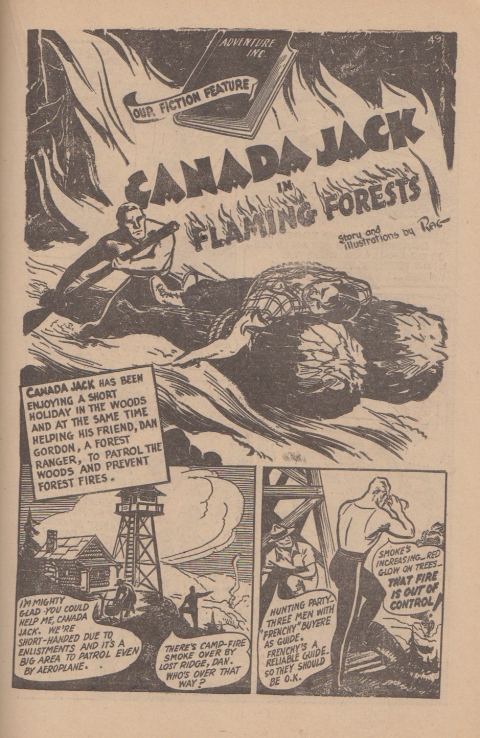 Perhaps more important than the actual Canada Jack stories was the creation of the accompanying Canada Jack Club, which joined kids up across the country in a sort of social network that could make a small contribution to the overall war effort. Of all the kids clubs started by the various war time Canadian comic book companies, the Canada Jack Club seemed to be the most personal because Rae filled the club pages with sketches of the members taken from photos that were sent in.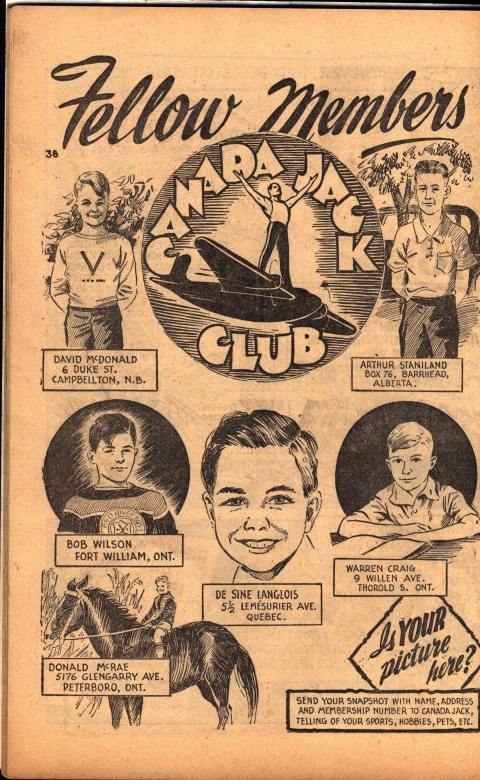 Rae also did a number of stories from Canadian aboriginal myths in the pages of Canadian Heroes Comics. These were rendered with the same deftness and care exhibited in his Mounties and Canada Jack stories.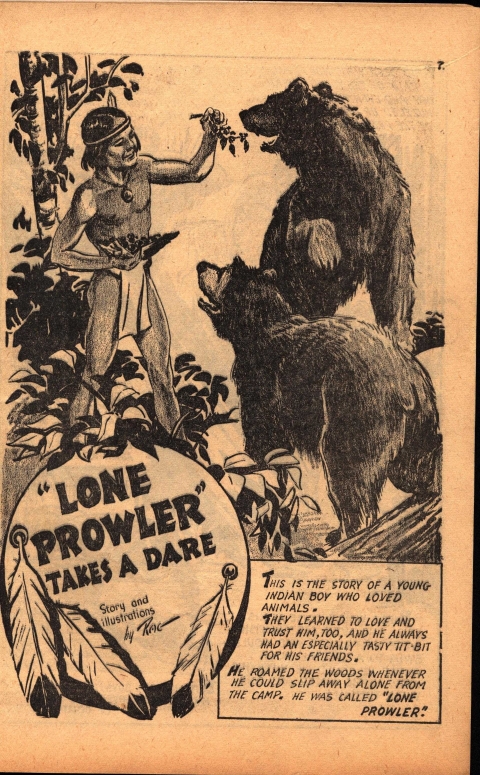 During this time, Rae also designed and did the artwork for the first issue of Canadian Jewish Congress' giveaway educational comic Jewish War Heroes. Three issues of this came out in 1944-5 with fellow artist from Canadian Heroes Comics, M. Martin doing the art for the last two issues. These three issues were probably Canada's first giveaway comic.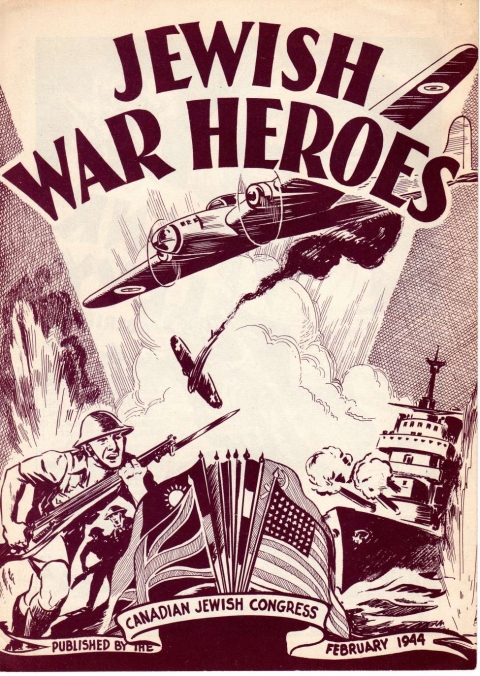 In 1944-5, Educational projects put out a number of paints books and a children's book. Alt Ray put out a spiral bound children's book called The Tale of the Jolliwogglebug.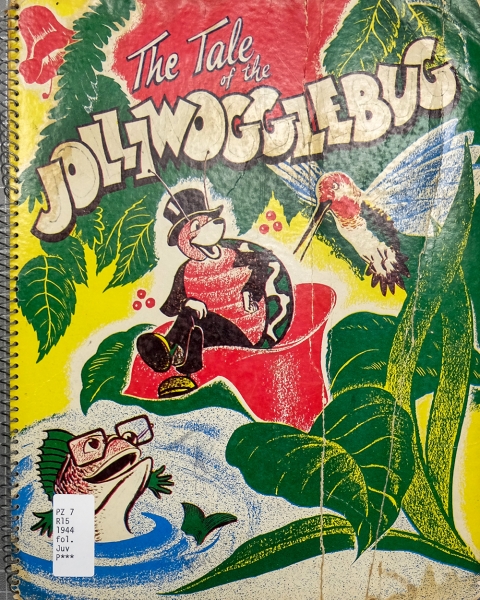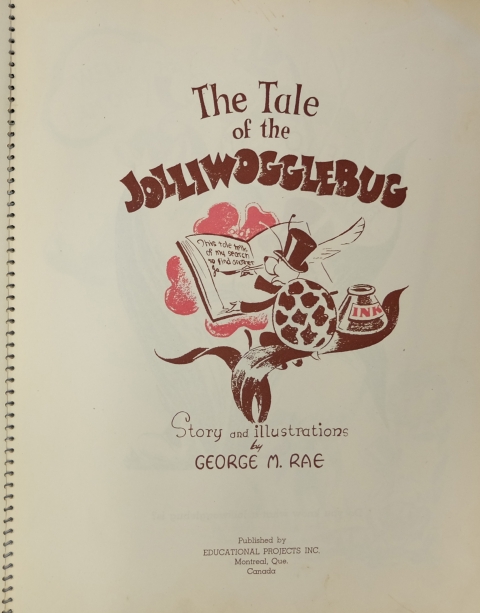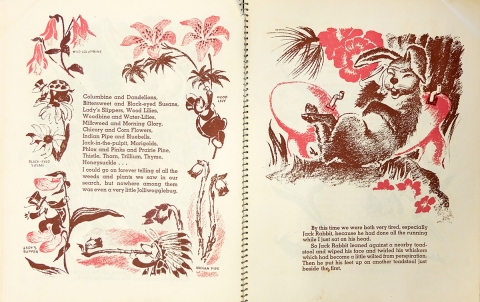 Just after the war, when Educational Projects folded (followed over the next year by the demise of the other three comic book publishers) Rae probably kept on freelancing. In 1948, for example, he did a couple of paperback covers for White Circle Pocket Edition paperbacks.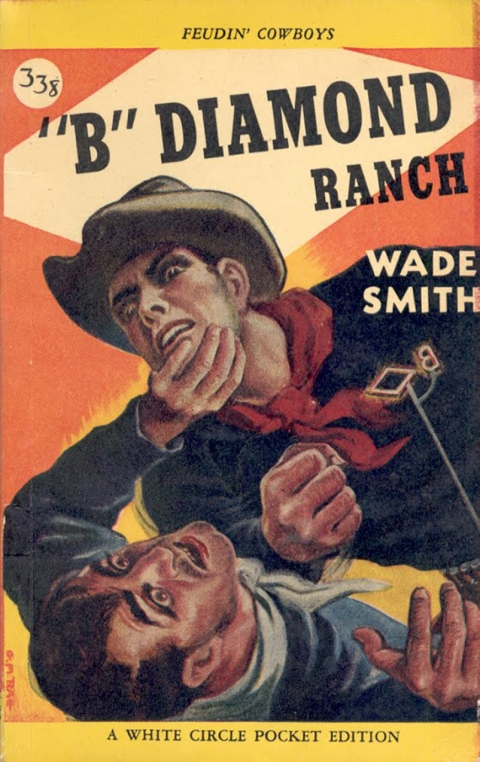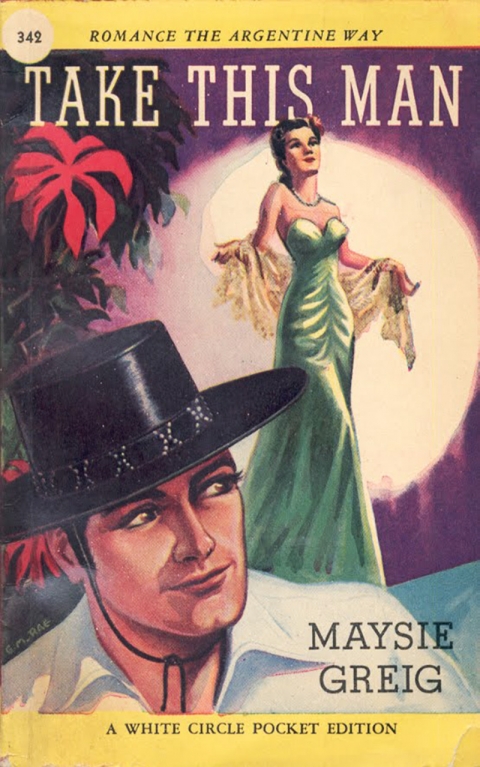 In 1953 he did the dust jacket illustration for a hardcover novel by H. Gordon Green called The Praying Mantis for Brunswick Books in Fredericton.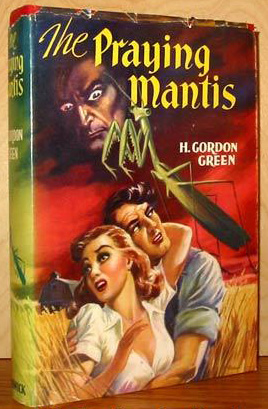 In the late 1950s, Rae moved with his family to St. Bruno, an outlying suburb of Montréal and remained there for the rest of his life. Around the same time, he began working as illustrator and the Artistic director for the Montréal Star and worked there until the paper folded in September of 1979. It was during his time in St. Bruno that he began becoming more seriously interested in fine art. He even served, for a while, as President of the Arts Club of Montreal.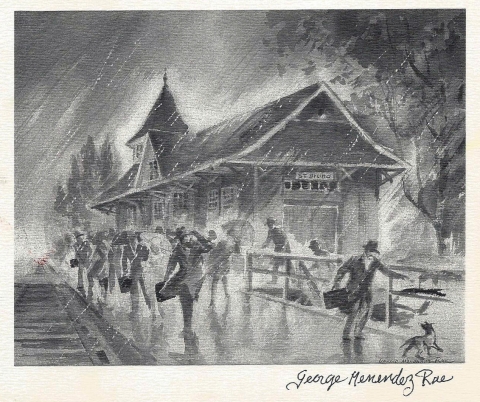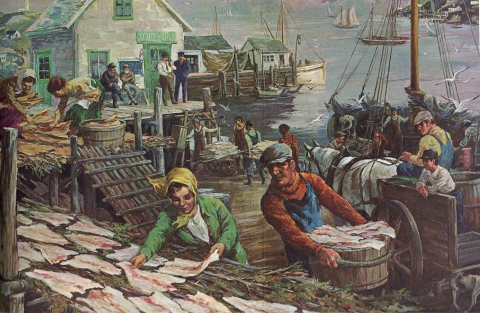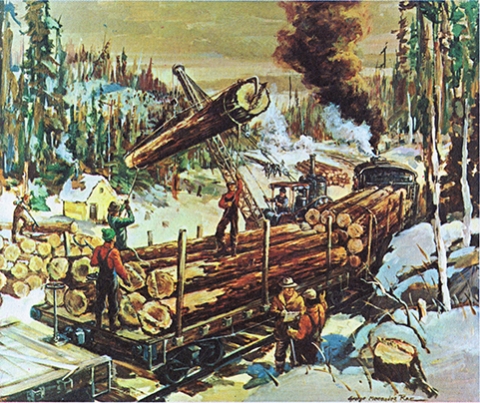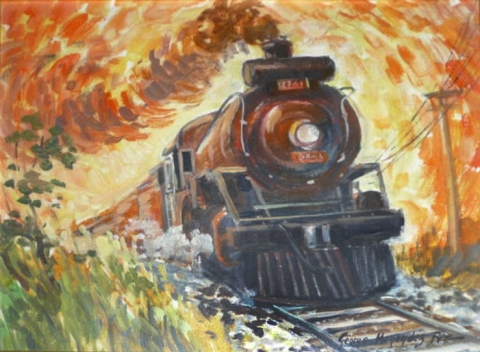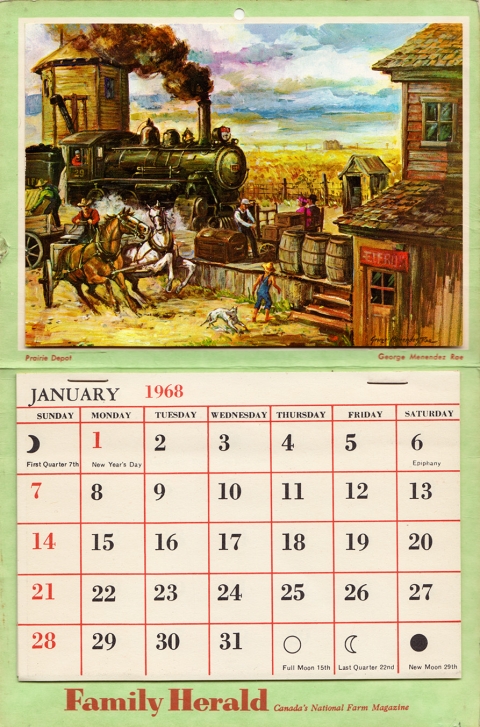 George Menendez Rae died in April, 1992. He was inducted into the Joe Shuster Hall of Fame in 2009.
---
WECA Price Guide update
We have in place a full listing of all known WECA era comic books (over 750) with first appearances, cover appearances, artists work, etc. indicated to serve as a template. Right now, the four of us (Walter Durajlija, Jim Finlay, Tony Andrews, and myself) are talking through the theoretical frame of reference for the price guide and how it will have to be different from the Overstreet one. Things we are hashing out:
Our guide is a first effort with very little sales data and we hope it will serve as a guide or a starting point for making a deal on these comics. The sales data from the last couple of years reflects the growing interest in these books and represent a spike in the prices that were common before that. Nothing has really ever been done in this area in the comprehensive way that we are doing and It will get more refined as we go along in later editions.
Since these issues are generally rare and even more so in high grade, we have proposed to list prices for only 3 grade levels: G 2.0, VG-FN 5.0, and VFN 8.0. This should be enough to serve at least the first edition and tends to put the books into groupings where, for example. The 2.0 price accounts for books in the 1.0 to 3.5 range and the 5.0 accounts for books in the 4.0-6.5 range making the last category books from 7.0-8.5 or so. WECA books 9.0 and up are exceedingly rare and an extrapolated price would need to be negotiated and worked on.
Walt brings to the discussion the concept of "utility of ownership" which plays a big role in determining how much collectors will pay for WECA books. By "utility of ownership" Walt is describing the idea that collectors will pay higher than normal prices just to have an example of one of these rare books in their collections. The collector feels that he needs to grab up a book in an auction, even if it's a low grade copy or missing a panel or page, because he doesn't know if he'll ever have a chance to pick up another again. So utility of ownership is one of the main principles operating on the low end of the grading spectrum.
Correspondingly at the high end of the grading spectrum "scarcity of grade" is the main operating principle so that the highest graded known copy can demand multiples of what would be expected with a normal progression of pricing. At the high end of the grading spectrum this overtakes the utility of ownership principle in terms of driving the cost of obtaining the book. Once the highest known grade for a given book becomes known then prices must be adjusted accordingly. The CGC census will have to be employed to determine highest known grades from known slabbed copies. From this should there be an extra pricing column for the highest known grade
Jim Finlay makes the point that values for the book should be in US dollars since this is the operative value in Overstreet and auctions that these books appear in are usually in the States.
We are also discussing what the contents of the price guide should entail other than the priced listing of the books themselves. For example, should there be one or two introductory articles; should there be market reports from various advisors/collectors; should there be a full-colour cover gallery; should we have a spotlight feature on a certain artist, character, title or on a single specific issue… and so on?
The final version should be less than 100 pages with only 750 books to price out making it a slim volume in paperback. What would be a good price point for the book: $9.95; $12.95; $15.95? How often should editions come out: every year, every couple of years…?
All comments, suggestions, ideas concerning the price guide are welcome. Your views and feedback are important to us.