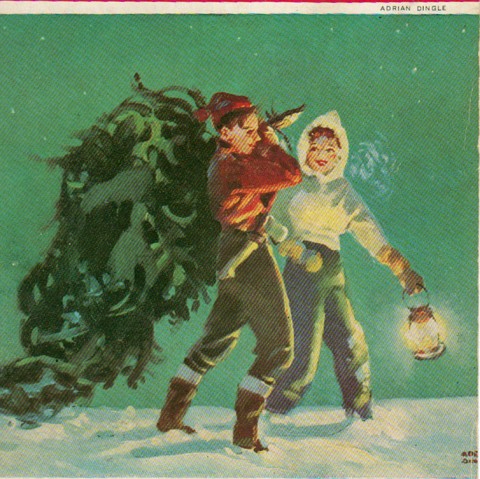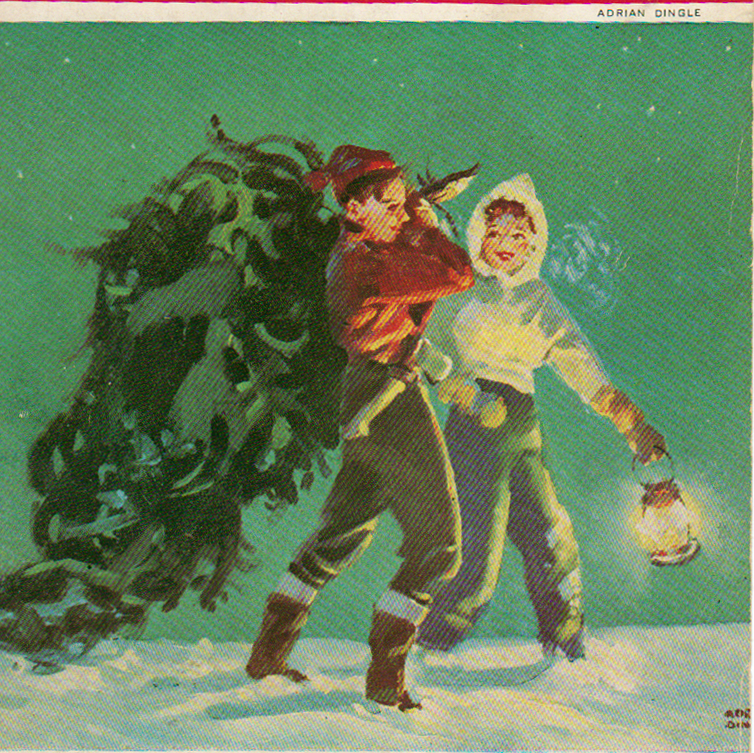 Presents and surprises are one part of Christmas, for some a huge part, but one can't deny that it's invariably a pleasant experience to get a gift, especially an unexpected one.
My friend and fellow WECA book collector, Walter Durajlija, just a little while ago was able to discover and acquire a collection of just over 45 WECA comics(almost all Bell Features books) here in the province. My understanding is that this was part of a larger purchase that also included two original art pages from the WECA period featuring Harry Brunt's Buzz and his Bus series which I can identifying as being from Wow Comics 25.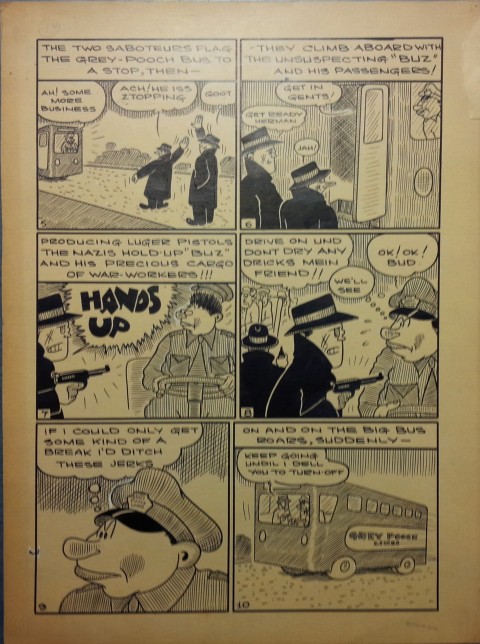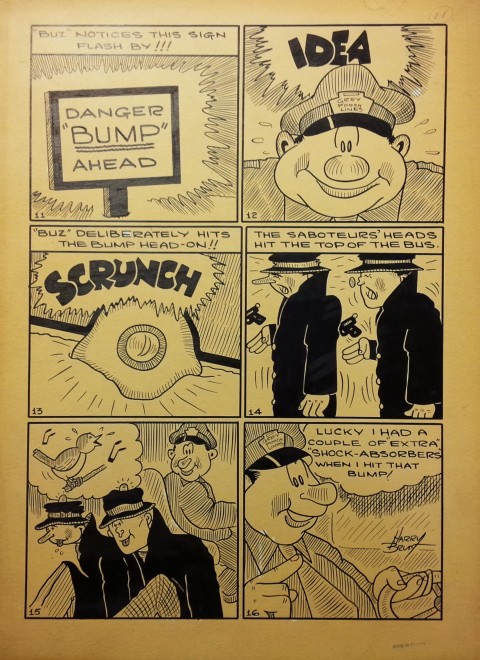 Among the books included was a Joke Comics 14 which features the first Wing cover and is a revival of John Hilkert's Wing character by Jerry Lazare after two earlier appearances in Joke Comics 4 and 6. There were nice copies of Commando Comics 2 and Wow Comics 13, both with great Edmond Good covers, and a great Wow Comics 22.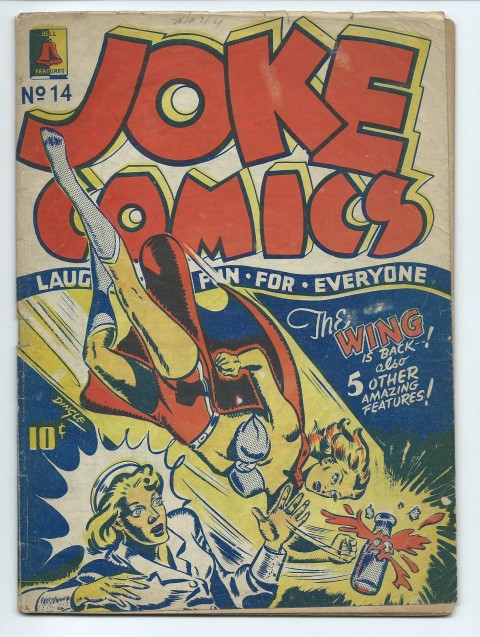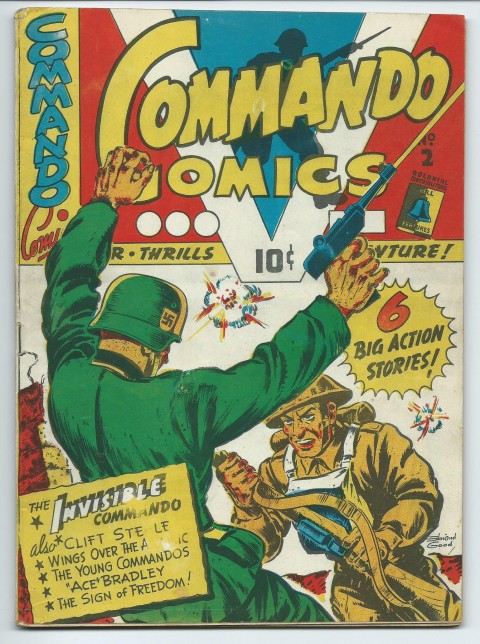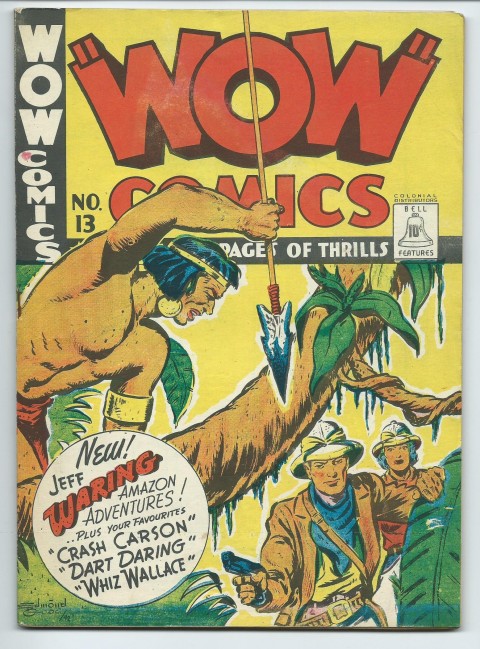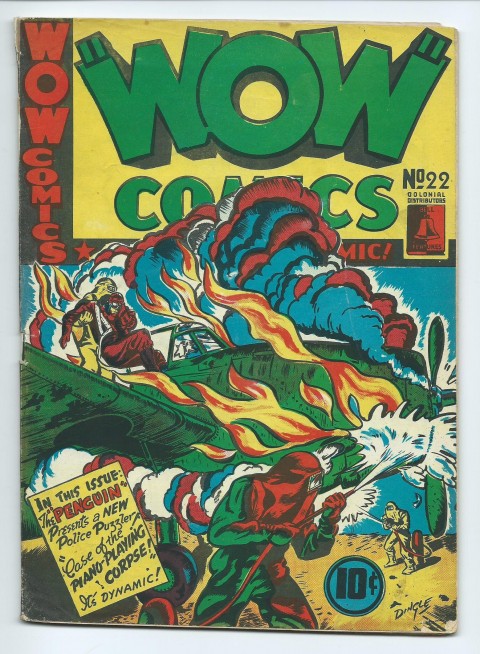 Three other books that stood out for me in this collection were a Triumph 12, Joke 16, and a rarely seen Thrilling Stories for Boys which contains a collection of text stories from the Bell books and belongs to that same set of books that include the Nelvana and Speed Savage 1945 compendiums.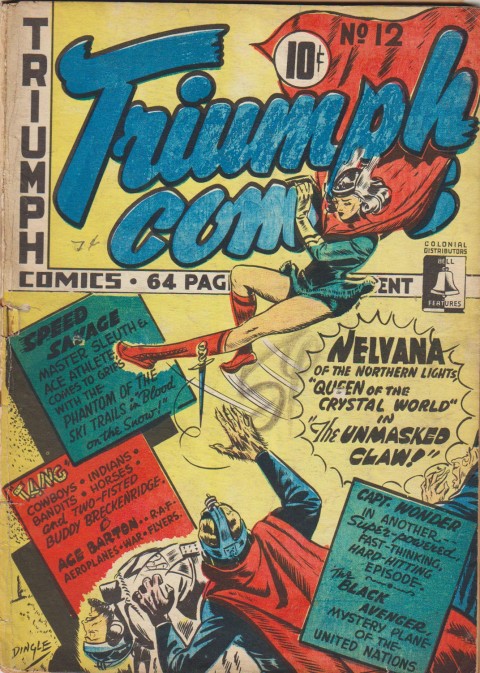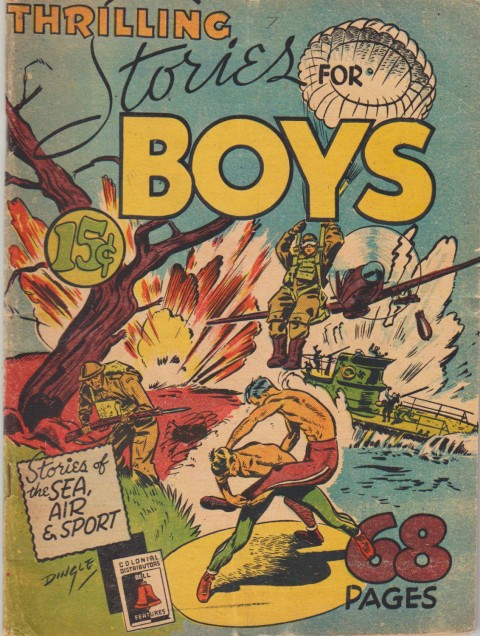 This week I myself received a couple of nice surprises in the Christmas mail as well. My friend Mel Taylor in Waterloo was kind enough to send me a beautiful copy of the book Tecumtha illustrated by Adrian Dingle. This was very kind of you Mel and I'm indebted to you. See Mel's take on the whites back in my column from July 30th of this year.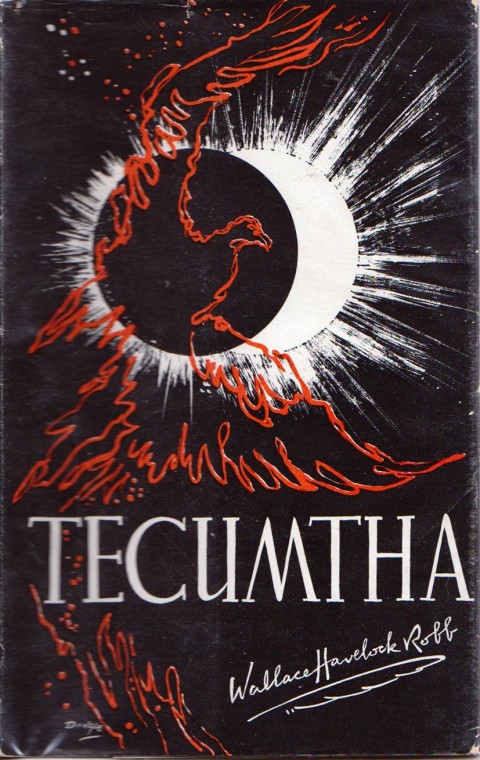 Also in the mail this week was a signed copy of Jack Tremblay's new comic book venture called Esthetic Comics. This is a digest sized 24 page comic put out probably in a very limited number. This was sent to me by Jack's son Rick Trembles who was in Toronto last May with his father when Jack Tremblay was inducted along with Gerald Lazare into the Giants of the North Hall of Fame, part of the Doug Wright Awards that were presented at TCAF (see my post from May 14).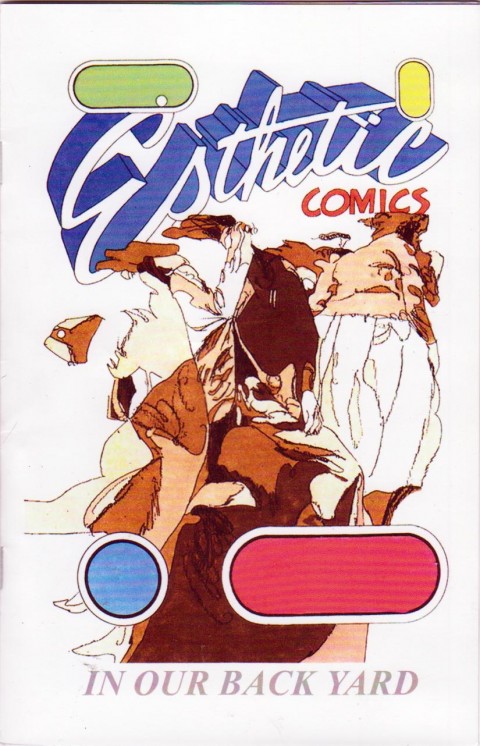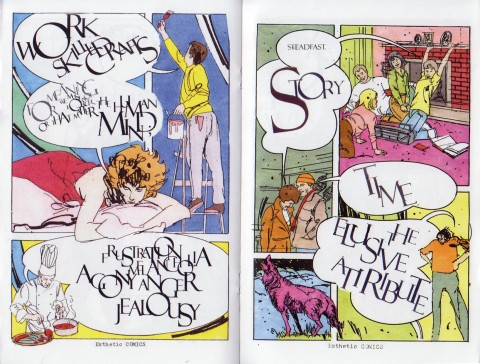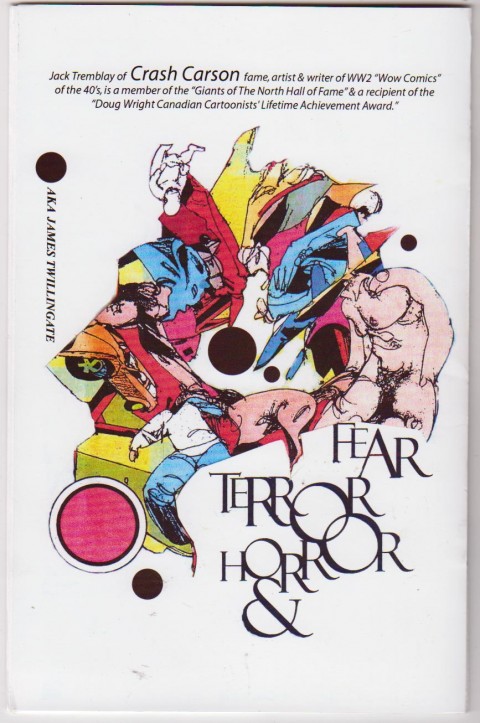 This is Trembay's first work in comics in 70 years, a lacuna that's probably a record in comics as is probably the fact that he has put out a comic as an 88 year old. The contents of Esthetic Comics a surreal dream journey into Jack's head that is anchored to the page here and there by a carefully chosen word or short phrase—a true artist producing the kind of comic that recalls some of the underground efforts of the early seventies and more. Rick Trembles offers up some more details, including ordering information, about his dad's comic here.
Now I'd like to share a couple of strange things that have come across my WECA desk recently and see if any of you can throw in your two cents on them.
The first is a Canadian edition of the American Exciting Comics No. 35 with the bulldozer Schomburg cover that's from Oct.-Nov. 1944.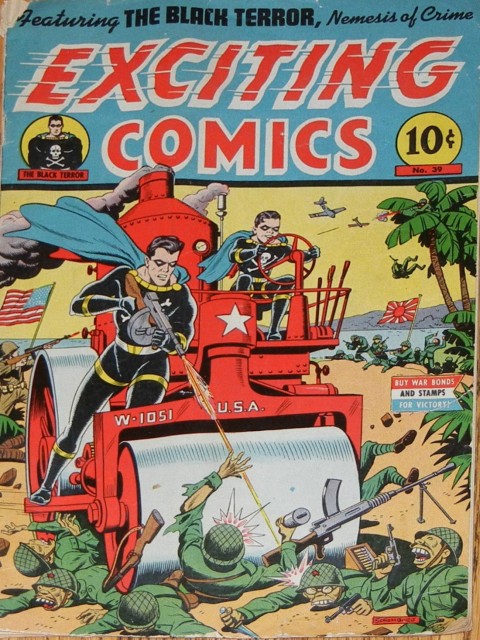 The Canadian edition has No. 39 on the cover but the thing I find interesting about it is that the indicia state that this reprint was done in Toronto by Publication Enterprises Limited (a company previously unknown to me) and that its publication date is March-May 1945, before the actual end of the war.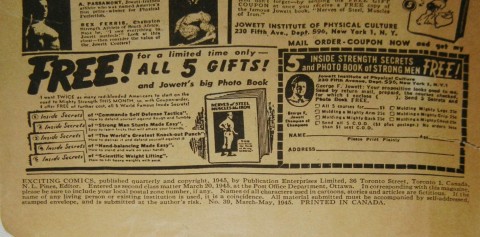 Now, to my knowledge, The War Exchange Conservation Act was not begun to be repealed until after the war was over. Victory over Europe (VE day) happened on May 8, 1945 and Victory over Japan (VJ day) on August 14, 1945. How does a Canadian company publish a wholesale reprint of an American comic with the War Exchange Conservation Act still in full effect. This is as much a mystery as the March, 1941 reprints of the four Fox titles 4 months after the War Exchanges Conservation Act was brought in by parliament and really at the same time Canada's own comic books started to appear for the first time. What theories can we propose for the appearance of this book before the lifting of the War Exchange Conservation Act?
The second is a copy of Dime Comics No. 25 that I have just acquired with a cover by Clayton Dexter. You might remember a strange looking cover of The Funny Comics No. 7 that belonged to Manny Easson and hadn't been processed through the impression of the colour yellow in my post from a couple of weeks ago. Well this copy of Dime 25 has missed out on the impression of the blue colour plate and therefor, again, is quite different from the other copy of Dime 25 I have.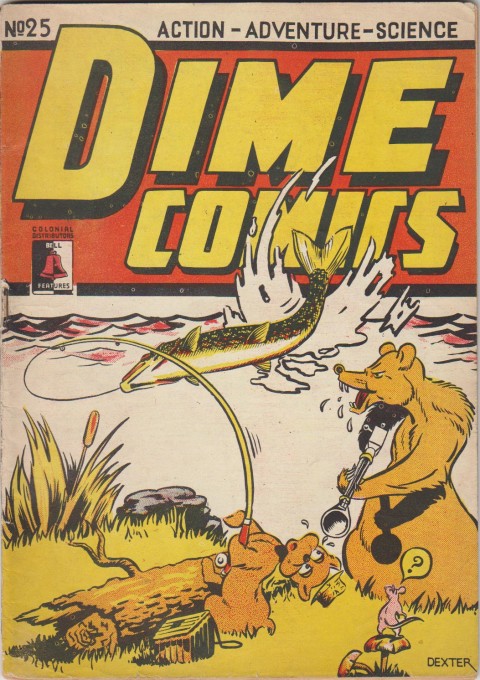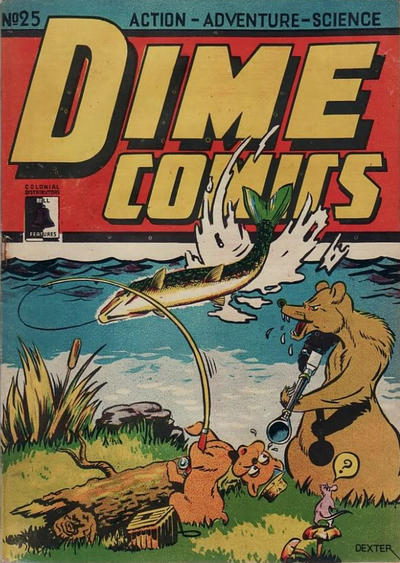 I thought the white cover Funny Comics No. 7 might have been a one-off caused by the actions of Manny Easson himself, but now should we consider these variants as more common? On top of this, if I sent this book to CGC for slabbing would it be recognized as a variant, that is, would they have the expertise to recognize this as a variant unless I spelled it out for them and even then would they acknowledge it?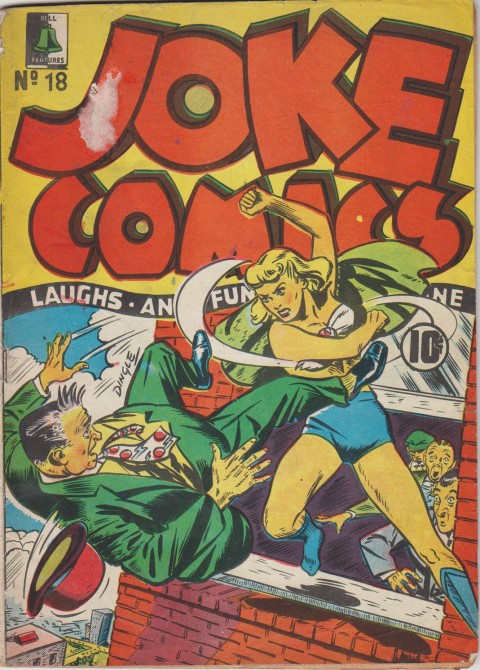 The last anomaly I hadn't been aware of before involves two recently acquired copies of Joke Comics No. 18. This has a well-known Wing cover but the strange thing about them doesn't involve the cover, at least not the front cover. The strange thing about these comics is that even though they are the same issue, their inside covers are different. Now I've previously found a discrepancy in inside covers in copies of The Funny Comics No. 19 where one had printed inside covers and one had blanks. The Joke 18s, however, involve two different printed inside covers.
One Joke 18 is trimmed and has tears along the spine which indicate that it is a copy that was one of five housed and glued together as the contents of an issue of Colossal Comics.
This copy has an inside front cover that advertises Collosal Comics and an inside back cover that has the big "V" ad for all seven Bell titles.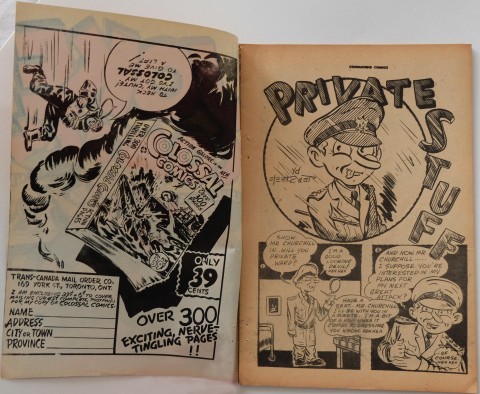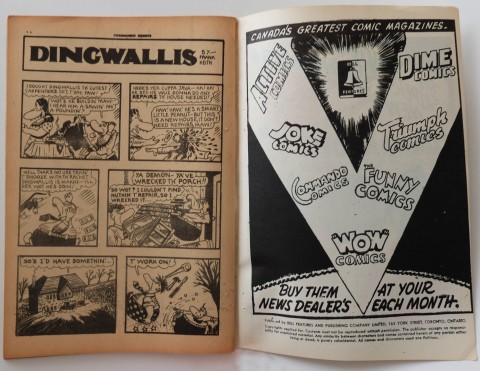 The other Joke 18 is just a regular, untrimmed copy and has a familiar ad for a buyback of old issues at the price of 50 cents each. It's curious that Cy Bell and the boys only wanted these certain issues. The inside back cover for this copy of Joke 18 has an ad for Colossal Comics that is different from the trimmed issue just mentioned.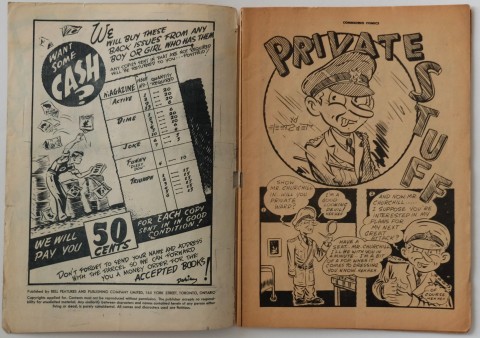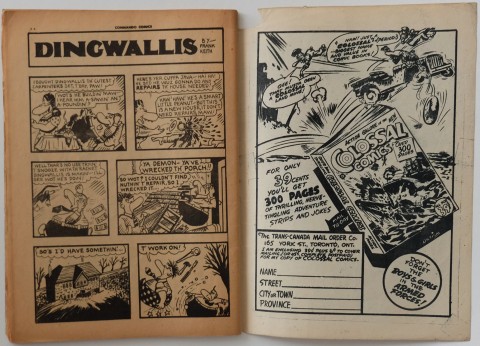 Is this just an indication of the fact that there might have been multiple printings of some of the Bell Features books or is there another possible explanation?
It's Christmas Eve and I wish everybody the happiest of holidays and the best of luck in coming across those scarce and elusive WECA books in the coming year. Remember when you read comics, it's Christmas every day.