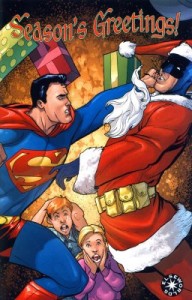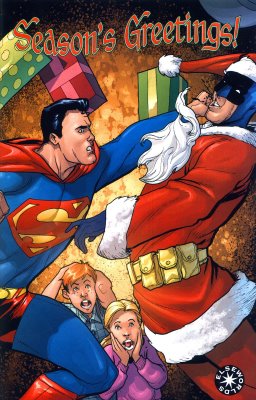 Christmas is approaching fast, and at this time of year there are lots of things to get done.  There are presents to buy.  Family to visit.  Christmas baking to be done… and eaten.
This time of year also brings back old memories about how much fun Christmas was being a kid.  Being an adult now there is a lot of stress at this time of year.  You brave long lines with cranky shoppers at crowded malls, to find gifts… that just may end up being returned on boxing day.  Plus there's all the expense of buying those gifts, or traveling to see family… and more family… and more family.
Wouldn't it be nice to go back to being a kid, and remembering all the fun at Christmas?
Just remember back.  Seeing all those festively wrapped presents under the tree.  Grabbing the biggest one from Santa and unwrapping it to find a Millenium Falcon or Optimus Prime or Megatron… or what ever your favourite present was from your childhood (those were some of mine).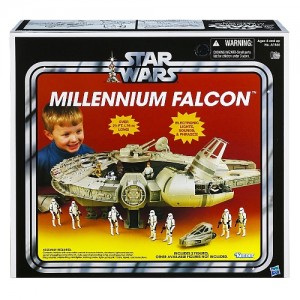 There is a way to give, and get that feeling of happiness and excitement back.
Just give to your local toy drive.
Let's face facts.  There are many people out there who have a tough go at making ends meet at the best of times.  But this time of year it gets a lot worse.  The ones who suffer the most are kids.  Not every family can provide the happy and merry Christmas that every kids deserves.  That's where we come in.  We can help.
You don't have to get extravagant with your donation (but you can, if you'd like).  Even the smallest gift can make a difference with a kid's Christmas.  Just do a quick search on the internet, and you'll find many community groups doing food and toy drives in your area.  They will gladly accept any donation you have.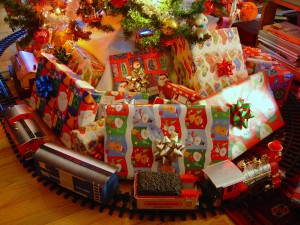 A few year's back my kids got very greedy at Christmas time.  I know they were just excited for Santa to come.  But it bothered me.  I don't spoil them, but I do indulge my kids with toys, books and video games.  So I decided to teach them a "life lesson".
We headed over to the toy store and I told them to pick out the gift they wanted most.  That extra special toy that they really wanted.  With feverish excitement they ran all over the store, trying to find that extra special Christmas gift.  Eventually they found what they wanted and as we were leaving the store, they couldn't contain their excitement.  Not knowing what was going to happen next.
At our next stop, I told them to bring their toys with them.  They were puzzled, but brought them anyways.  I led them to the Toy Drive donation bin, and told them to put their toys in the bin.  Their first reaction was panic and sadness.  My youngest daughter was 3 at the time and had a complete meltdown that I was taking away her "extra special toy".  I then explained to them that there are kids out there who don't get a Christmas as good as what they were going to get.  I was just going to make sure that some little boys and girls got something extra special, picked out by kids.  They understood and begrudgingly they put their gifts in the toy bin and we moved on.
Afterwards I told the story to friends and family.  I was surprised at the reaction.  Some people told me that my actions were admirable and I was teaching my kids a very important lesson about life.  Other people told me I was "mean and cruel" for doing something like that to my kids.  But I'll tell you the truth.  It worked.  The very next Christmas my kids made up their Christmas list, and they put their toy donation item on there too.  It's just a small gesture, but I really hope that it makes a difference in some kid's life.  Because it made a difference in mine.
There is still time left.  Please help out if you can, and make a donation to your local toy drive, food drive or what ever organization that is trying to make a difference at this festive time of year.