An inherent part of collecting is being able to show-off your books, but having been blessed with astute sensitivity, I'm far above this crass behaviour. I kid, of course. I'm rarely above anything and this is Boxing Week 2016!
As I wrote in the past, the younger version of me would plan a solo mission in advance and spend December 26 hitting up all the local comic stores. The current, older version of me has kids and values his time, so I rarely venture out during a holiday sale. However, I've accumulated lots of reward points, specifically from two particular stores during the course of the year and I wanted to use them up before the benefits changed (which often happens with small businesses). So, for the second year in a row, I woke up at the break of dawn and headed downtown, and this is my Boxing Day haul for 2016: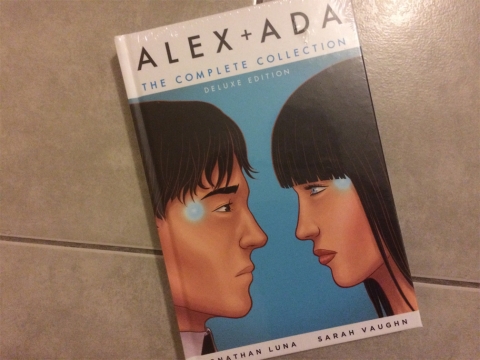 Alex + Ada, the Complete Collection by Jonathan Luna and someone who is not his brother, Sarah Vaughn on art duty. I enjoyed Girls so much that I wanted to sample more works from the Luna brothers… or rather just one Luna brother in this case. I picked up this hard cover compendium at 40% off sticker price and I can't wait to start biting into it.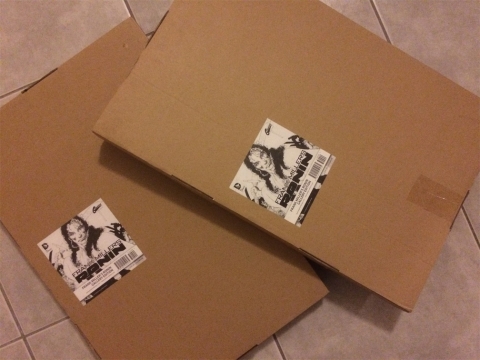 Frank Miller's Ronin, Gallery Edition. I consider Ronin to be Miller's crowning achievement. Although the narrative conclusion sort of fizzled out for me, the art is unique for Miller, vivid and the story is strong most of the way through. I already own many iterations of this book but the immersive, one to one ratio of his black and white inks up close heightens my appreciation for his expressive cross-hatching.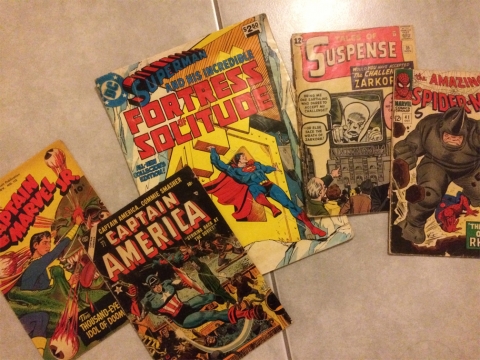 A small pile of beat up old books. I found these tucked away in an old box, under cobwebs and dust, in a distant corner of the store where most patrons would never dare to venture. The sticker appears not to have been updated in the past 20 years and with the addition of a 30% chop, these books were well worth picking up despite being low grade.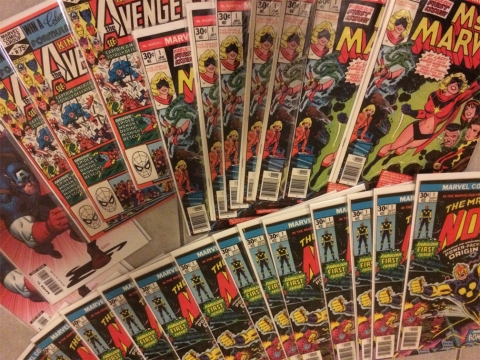 7 copies of Ms. Marvel #1, 13 copies of Nova #1, 3 copies of Avengers Annual #10 and 2 copies of Captain America #25. These kinds of books are cheap enough to be affordable but "key" enough to be desirable as Marvel movies continue to cast their effect on the back issue market. This new inventory of resaleable books will help to off-set my table cost at shows and take the pressure off of my CGC books so that I can be more confident about their pricing.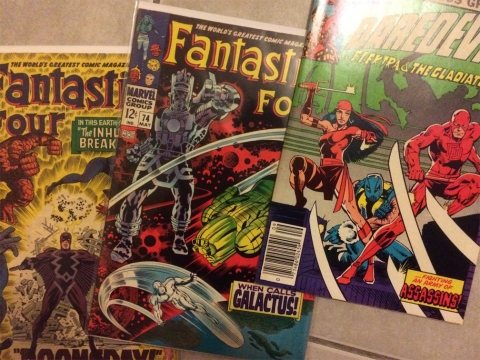 Daredevil #174 and Fantastic Four #59, #74. These are duplicates but I have a weak spot for Silver Age FF's, so I'll add these to FF box. I'll upgrade my existing copy of DD#174 and put the lesser extra up for sale.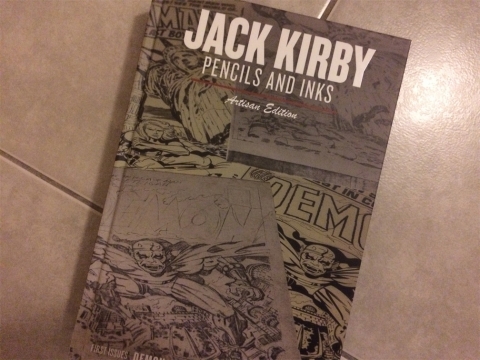 Jack Kirby, Pencils and Inks, Artisan Edition. This was recently reviewed by our beloved editor and is well worth the full admission price. But having been released so closed to the holidays, I took a chance and held off on the purchase, and was rewarded with a 25% discount. These seem to be going fast so I would pick this up while you can. The book is nicely laid out and is much more manageable to look at compared to the full size Artist Edition.
Many stores are maintaining their sale all week so don't be afraid to take advantage of the deep discounts. My advice is to phone ahead or check their respective websites to compare pricing. Depending on your interests, some minimal planning will be well worth the effort. Surprisingly, the streets were pretty quiet this year and I bumped into several dealers who were looking to top up their own inventory. My only disappointment was that the stores would not allow me to stack my earned discount on top of their holiday sale, which was my main motivation for the outing this year… "D'oh!" Nevertheless, I was very happy with the discounts I received so I can't complain, and rummaging through the bins is always fun. Happy hunting and let's catch up in the new year!